17 Great A24 Movies And Where To Stream Or Rent Them Online
The eclectic production company has many a masterpiece you can watch from home.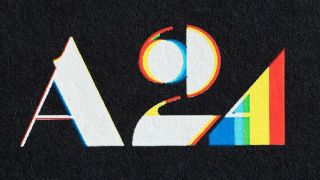 (Image credit: A24)
It is rare that you can tell merely from a film's opening production logo that you are in for a good show. However, that has almost consistently described my experience with movies produced by A24, the best of which are available to stream and/or rent now.
Since it was founded in 2012, A24 has been behind many innovative, exciting, thought-provoking, and award-winning movies of all kinds of genres, from early buzzed-about favorites like Spring Breakers to more recent films of impeccable acclaim, such as Uncut Gems. I must say, with so many amazing films under the A24 umbrella available to stream or rent, it was no simple feat to narrow them down, but here are just 17 of my favorite features from my favorite production company.
Uncut Gems (2019)
New York City jeweler Howard Rattner is an ignorantly crass, ruthlessly greedy, self-destructive loudmouth and, overall, one of the most unlikable movie protagonists I have seen in recent memory. However, Adam Sandler's performance convinces the audience to root for him despite his increasingly terrible decisions and keeps them invested in his plea for the biggest payday possible in Josh and Benny Safdie's anxiety-fueled crime drama, Uncut Gems.
Stream Uncut Gems on Showtime.
Rent or buy Uncut Gems on Amazon.
Minari (2021)
Former The Walking Dead cast member Steven Yeun became the first Asian-American to receive a Best Actor Oscar nomination for playing the lead role of one of his best movies, Minari. Also starring Best Supporting Actress Oscar winner Youn Yuh-jung, writer and director Lee Isaac Chung's semi-autobiographical drama following a family of South Korean immigrants is a deeply moving reflection of the challenges that come from chasing the American dream.
X (2022)
By taking elements of the 1970s' most grisly slasher films – especially The Texas Chainsaw Massacre – and incorporating them into a dark reflection of the era's adult film industry, indie horror hero Ti West arguably crafted his magnum opus in X. The first installment of a trilogy that continued with the haunting prequel, Pearl, and will end with the '80s-set Hollywood tale, MaXXXine, this nuanced and brazenly disturbing thriller starring Scream Queens Mia Goth and Jenna Ortega is an unforgettable experience.
Stream X on Showtime.
Buy X on Amazon.
Everything Everywhere All At Once (2022)
When you think of Best Picture Oscar winners, you tend to think of some earnest historical epic or a grounded family drama, but Everything Everywhere All At Once – which also earned Oscars for cast members Michelle Yeoh, Ke Huy Quan, and Jamie Lee Curtis, and the writing and directing duo collectively known as DANIELS – is unlike any other film to achieve said honor. In fact, I would go so far as to say that this visually inventive and unapologetically absurd story of a woman suddenly tasked with traveling the Multiverse in order to save humanity and reconcile her dysfunctional family is unlike any movie most have ever seen.
Stream Everything Everywhere All At Once Showtime.
Buy Everything Everywhere All At Once on Amazon.
Marcel The Shell With Shoes On (2022)
Our collective staff pick for the best movie of 2022 was this charming documentary-style comedy about an adorably naive, talking mollusk voiced by former SNL star, Jenny Slate. Slate also collaborated with director Dean Fleischer Camp on the screenplay for Marcel the Shell with Shoes On, which was nominated for a Best Animated Feature Oscar.
Stream Marcel The Shell With Shoes On on Showtime.
Buy Marcel The Shell With Shoes On on Amazon.
Locke (2013)
Sometimes a premise as simple as watching a man driving for nearly 90 minutes is enough to inspire heart wrenching drama. A prime example is Locke, in which Tom Hardy stars in the title role of a family man and construction manager who faces the ultimate consequences of a mistake all in one night. Told in real time, through a series of phone calls over the course of one highway drive, this thriller from Steven Knight is a riveting one-man show and an impressive achievement in proving big things can come in small packages.
Ex Machina (2015)
When young computer programmer Caleb (Domhnall Gleeson) wins a contest to meet and work on a special project with his employer – billionaire tech guru, Nathan (Oscar Isaac) – he learns that he is actually part of an experiment to test the humanistic appeal of a robot named Ava (Alicia Vikander), forcing him to confront his own humanity in the process. Ex Machina, the directorial debut of 28 Days Later and Annihilation mastermind Alex Garland, is a shocking cautionary tale in the vein of Mary Shelley's Frankenstein that questions what advantages (or disadvantages) could come from artificial intelligence if it does prove to be smarter than us.
Stream Ex Machina on Max.
Rent or buy Ex Machina on Amazon.
Room (2015)
Not to be confused with Tommy Wiseau's remarkable disaster, THE Room, this harrowing drama follows a devoted mother known only as "Ma" (Brie Larson, in an astounding, Oscar-winning performance) trying to maintain a fulfilling environment for her young son, Jack (Jacob Tremblay), who has spent his entire life with Ma held captive by a kidnapper. Based on the hit novel by screenwriter Emma Donaghue, Room is an intense but beautiful thriller about the struggle to overcome boundaries and the fear of what lies beyond.
Stream Room on Max.
Rent or buy Room on Amazon.
The End Of The Tour (2015)
In lieu of conventional biopics that attempt to cram an entire life story into two-plus hours, The End of the Tour is the kind that focuses on a single event or stage in that person's life. In this instance, the subject is late Infinite Jest author David Foster Wallace (Jason Segel) in a five-day interview with Rolling Stone reporter David Lipsky (Jesse Eisenberg). Essentially a conversation between the two men, the film is actually a staggering, inspiring achievement that never falls prey to pretentiousness, thanks to a transcendent performance by Segel, James Ponsoldt's exquisitely mundane direction, and Donald Margulies' haunting adaptation of Lipsky's memoir Although of Course You End Up Becoming Yourself.
Stream The End of the Tour on Kanopy.
Rent or buy The End of the Tour on Amazon.
The Lobster (2016)
Dating can feel like a race against time to those who may perceive the aging process as a dehumanizing metamorphosis, but imagine if the stakes really were that high. Such is the main concept of The Lobster, which is set in a hopelessly bleak dystopia in which monogamy is a lawful priority and those without a romantic partner are surgically transformed into the animal of their choosing. Colin Farrell and Rachel Weisz play two of many middle-aged singletons who have 45 days to find love or face their aforementioned fate in this brutal, but hilariously bizarre, absurdist satire from Yorgos Lanthimos.
Stream The Lobster on Max.
Rent or buy The Lobster on Amazon.
Moonlight (2016)
Writer and director Barry Jenkins' breakthrough film tells the story of a Black man's lifelong struggles with a neglectful, crack-addict mother (Naomie Harris), his sense of identity, and his sexuality, receiving little guidance in his childhood from anyone but a drug-dealer named Juan (two-time Oscar-winner Mahershala Ali). A deeply moving and beautifully depicted drama starring Alex R. Hibbert, Ashton Sanders, and Trevante Rhodes as the central character at three crucial stages of his life, Moonlight made history as the first film with LGBTQ+ themes to receive the Academy Award for Best Picture.
Stream Moonlight on Max.
Rent or buy Moonlight on Amazon.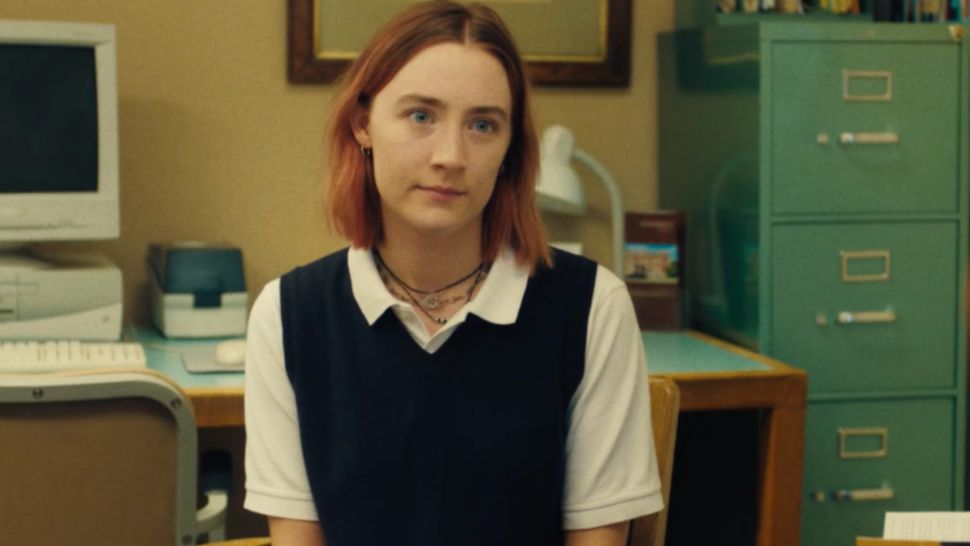 Lady Bird (2017)
In her directorial debut, Greta Gerwig gives early-2000s teen angst a name: "Lady Bird," which is also the alter ego of Christine McPherson (Oscar nominee Saoirse Ronan), who longs for a more sophisticated and adventurous existence outside of her Catholic high school environment in Sacramento, California. The sleeper-hit Lady Bird is a striking highlight of the coming-of-age genre, if you can call it its own genre, for its clever, quirky, and, most importantly, brutally honest commentary on the struggles of adolescence expressed exquisitely through its wonderful performances.
Stream Lady Bird on Netflix.
Stream Lady Bird on Showtime.
Rent or buy Lady Bird on Amazon.
Good Time (2017)
Anyone who was surprised when Twilight star Robert Pattinson was cast as the lead of Matt Reeves' The Batman, likely had never seen this intense thriller in which he plays a young, petty criminal who goes to increasingly extreme and despicable lengths to get his younger, mentally challenged brother out of his jail. Uncut Gems creators Josh and Benny Safdie (the latter of whom also stars as the imprisoned brother) first showed their mastery for breathless, high-energy thrills by crafting Good Time into a one-of-a-kind cinematic roller coaster that reeks of '80s, guerilla-style inspiration.
Stream Good Time on Showtime.
Rent or buy Good Time on Amazon.
Hereditary (2018)
If Hereditary put cheesy, '50s-style tag lines promising hysterics and paralyzing fear on its poster, this signature A24-produced horror movie would have been telling the truth. If you have not seen writer and director Ari Aster's feature-length debut, there is not much more I am willing to reveal than it follows miniature sculptor Annie Graham (Toni Collette in an indescribably perfect performance) and how her family's suffering in the wake of tragedy slowly curdles from somber melodrama into an unexplainable, unmerciful nightmare.
Stream Hereditary on Max.
Rent or buy Hereditary on Amazon.
Eighth Grade (2018)
The aforementioned Lady Bird is a refreshingly honest take on the horrors of high school, but the intensity of the final year before high school should not be underestimated either, which first-time writer and director Bo Burnham seemed to have a phenomenal understanding of. Elsie Fisher received a Golden Globe nomination for her star-making performance in Eighth Grade as a 13-year-old girl plagued with her own introverted personality in this beautifully authentic commentary on early teenhood.
Stream Eighth Grade on Max.
Rent or buy Eighth Grade on Amazon.
The Farewell (2019)
The premise of this sleeper hit, in which a Chinese-American woman (Golden Globe winner Awkwafina) attends a family gathering in China for her unsuspecting terminal grandmother disguised as a wedding, sounds like a unique, yet, almost improbable concept. That is until you discover that the story is a semi-autobiographical account of writer and director Lulu Wang's own experience with what is actually a Chinese tradition to keep a relative's own death a secret from them. The Farewell is a rough, but amusingly funny foreign language film that proves life really is stranger than fiction.
Rent or buy The Farewell on Amazon Prime.
Midsommar (2019)
Anyone familiar with the aforementioned Ari Aster knows that the stories he tells are not all sunshine and daisies. Yet, ironically, that aesthetic is highly prevalent in his sophomore effort, Midsommar – named after the Swedish festival that Dani (a riveting Florence Pugh) tags along for with her emotionally troubled boyfriend, Christian (Jack Reynor), and his friends. The thriller is, initially, a bit more of a head scratcher than Hereditary, but its unique blend of tranquil visuals with devastatingly twisted moments makes it an unforgettable trip that will make your skin crawl without fail.
Stream Midsommar on Kanopy.
Rent or buy Midsommar on Amazon.
I doubt that these will be the last A24 movies we feel compelled to recommend. Keep an eye on our 2023 movies schedule, our calendar of upcoming 2024 movies, or even just our upcoming A24 movies guide so you can keep an eye on what the esteemed production company is serving up next.
Your Daily Blend of Entertainment News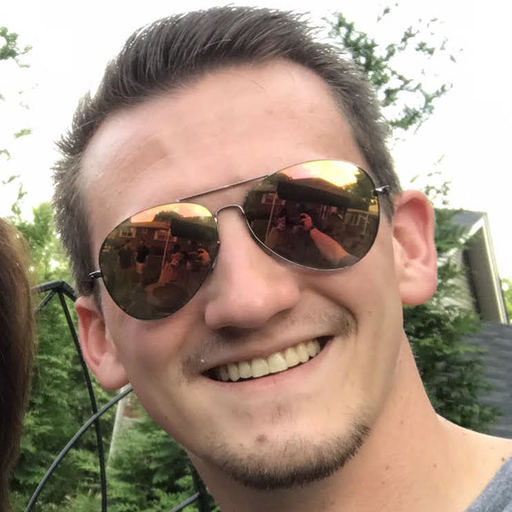 Jason has been writing since he was able to pick up a washable marker, with which he wrote his debut illustrated children's story, later transitioning to a short-lived comic book series and (very) amateur filmmaking before finally settling on pursuing a career in writing about movies in lieu of making them. Look for his name in almost any article about Batman.