Apparently Shorter Theatrical Windows Are Bad For Home Video Revenue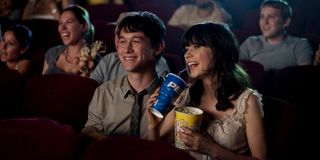 There was a time when one had to wait upwards of half a year, if not longer, for a movie to come out on home video following its theatrical release. Nowadays, in normal times, that window has shrunk significantly, with most movies usually hitting Digital HD two-three months after the theatrical release, and the Blu-ray and DVD copies arriving a few months later.
That said, we are most definitely not living in normal times, as current events have forced theaters across the world to close down. This has resulted in a handful of movies that didn't have much time on the big screen being made available digitally earlier than usual. However, a new study shows that shorter theatrical windows actually ends up reducing home video revenue rather than increasing it.
Along with looking at how the amount of time a movie spends in theaters correlates to theatrical and home video revenues, this study, commissioned by NATO (National Association of Theatre Owners), took a variety of other factors into account, including box office, length of theatrical run, perceived quality (through Rotten Tomatoes scores), sequels, time of year, strength of box office in the 4th week of the theatrical run. Along with discovering that shorter theatrical windows damage both a movie's commercial performance in theaters and on home media, the study also found that the length of the theatrical run is "more highly correlated to home sales than to box office sales."
Furthermore, increasing the ratio of the home release window to the theatrical release window by 1% results in an extra $56,000 in home media sales. So say a movie spends 100 days in theaters and then hits Blu-ray, DVD and Digital HD 98 days later. If that home release window increase to 108 days, then that adds an extra $0.56 million to the home media take.
Of course, thanks to the rise of streaming over the last decade, with one simply paying a monthly subscription to have access to all of a platform's movie and TV offerings, this led to home video sales declining by 30% from 2012-2017, when this study took place. Over that same period, the average percentage of transactional home revenue to total combined home and theatrical revenue per movie declined even more, from 40% to 27%.
So home media was already struggling due to the changing landscape with in-home movie and TV watching, and now it turns out offering movies much earlier on home media isn't helping studios like they wanted. So while it's understandable that movies like Sonic the Hedgehog, Bloodshot and The Invisible Man were made available digitally a lot earlier since there was no way to keep playing them in theaters, in the long run, these shorter home release windows are more harmful than beneficial.
Of course, in some cases, this digital release approach has been taken it a step further. Universal Pictures made Trolls World Tour available for rental last Friday, the day it was initially supposed to open in theaters. Disney also decided to scrap Artemis Fowl's release and make it a Disney+ exclusive for later in the year, and Dave Bautista's My Spy will now be released on Amazon Prime after numerous delays in hitting the big screen.
Once things return to normal, one would imagine that the normal window between theatrical and home media release will go back to the way it was before. Whether that'll be the case or not, we here CinemaBlend will let you know either way. In the meantime, look through our comprehensive guide detailing all of the movies that have been delayed as of late.
Your Daily Blend of Entertainment News
Connoisseur of Marvel, DC, Star Wars, John Wick, MonsterVerse and Doctor Who lore. He's aware he looks like Harry Potter and Clark Kent.