Florida Theater Chain Files For Bankruptcy After Closings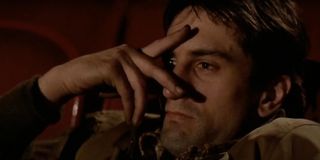 It has been a tough time for theaters of late. In mid-March, all major theater chains announced they would be shutting down, including AMC and Regal cinemas, due to recent events. Now, a Florida theater chain has become a casualty in the closings, declaring bankruptcy.
According to The Wrap, The CMX theater chain in Florida, operated by Cinemax Holdings USA, Inc., filed for bankruptcy, claiming the coronavirus pandemic as the cause. Here's what CMX had to say on the bankruptcy filing:
Theaters have been losing money for years, making the shut down one more devastating problem for the industry. The CMX bankruptcy filing could be a bad signal of things to come for other theaters as well. Because of the closings, it's been reported that theaters could cost the overall movie industry billions.
This all comes while strife between major theaters and studios escalates to momentous proportions. Recently, AMC theaters announced they would no longer screen Universal films because the studio sent the theatrical release of Trolls World Tour direct to video. Despite this, Universal studios is still open to more of their movies heading straight to digital.
Adding fuel to the fire, it was recently announced the Academy Awards is relaxing some of its rules regarding theatrical releases due to theater closures. For instance, Trolls World Tour and The King of Staten Island, both released on digital, will be eligible for Academy Awards consideration. However, this comes with several stipulations; if theaters open before the end of the year, the required 7-day screening in New York or Los Angeles will be put back in play.
Among the bad news for the movie industry, there may be a few possible bright spots. Texas has announced loosening business restrictions, allowing theaters to reopen. Though, as of now, no theater chain has said they would actually take steps to open their doors yet.
And in a surprise twist, the few remaining drive-in theaters that exist have found a boost in sales due to current events. Of course, there's only so many drive-in theaters left in the country with many shutting their doors decades ago.
Most theater chains don't have an exact date when they will reopen. AMC theaters is hoping for a mid-June open date, while Cinemark is shooting for a potential open date sometime in July. There's no real guarantee any of that will happen, as reopening requires plenty of safety hurdles to overcome. Until then, we'll be sure to keep you updated with the latest theater news.
Your Daily Blend of Entertainment News
Your Daily Blend of Entertainment News
Thank you for signing up to CinemaBlend. You will receive a verification email shortly.
There was a problem. Please refresh the page and try again.