The Clone Wars' Sam Witwer Thinks Rian Johnson Didn't Do 'His Homework' With The Last Jedi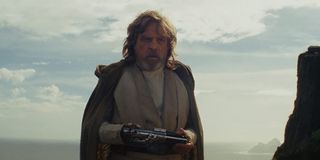 CinemaBlend participates in affiliate programs with various companies. We may earn a commission when you click on or make purchases via links.
To say that Star Wars: The Last Jedi is a divisive movie would be an understatement. Nearly two and a half years after its theatrical release, Episode VIII continues to be debated among Star Wars fans, with some liking how writer and director Rian Johnson subverted expectations, and others thinking he failed to hit the mark.
Sam Witwer, who's voiced Darth Maul in The Clone Wars, Rebels and Solo: A Star Wars Story, is among the Star Wars fans who's more critical towards The Last Jedi, believing that Rian Johnson didn't do the proper amount of preparation before delving into a galaxy far, far away. As Witwer sees it:
We could spend hours talking about all the critiques that have been directed at Star Wars: The Last Jedi, but for the sake of this article, let's just focus what Sam Witwer brought up while speaking with fans during a Twitch livestream (via Comic Book Resources): Luke Skywalker's actions. As a refresher, after Rey found Luke Skywalker on Ahch-To, she learned that the Jedi Master had exiled himself on the planet after inadvertently causing his nephew, Ben Solo, to turn to the dark side and become Kylo Ren.
That's why Luke Skywalker hadn't been helping The Resistance fight The First Order, and why initially refused to train Rey to become a Jedi. Ultimately Luke turned back to the light and sacrificed his life to help the remaining Resistance survivors escape obliteration, but there are plenty of Star Wars fans who believe Luke would have never turned his back on The Resistance, particularly his sister, Leia Organa, in the first place.
Despite having some issues with Star Wars: The Last Jedi, Sam Witwer, who also played Galen Marek, a.k.a. Starkiller, in the Star Wars: The Force Unleashed video games, acknowledged that there were parts of the movie that he admired, as well as noted that it's okay that others will share a different opinion than him on this subject. In the actor's words:
Sam Witwer isn't the only member of the Star Wars family who taken aim at The Last Jedi over the last several months. Back in December, John Boyega said he was "iffy" with some of the choices made for the movie, while Mary Jo Markey, who edited Star Wars: The Force Awakens with Maryann Brandon, said last month that neither she nor Brandon were fans of how The Last Jedi tried to undo its predecessor's story. Rian Johnson explained last summer that the reason he took so many risks with Episode VIII was because he wanted to take the starring characters to "new, emotionally honest, but surprising places," like what the filmmakers behind the Original Trilogy did with its characters.
However you feel about Star Wars: The Last Jedi, commercially at least, the movie did quite well for itself, collecting over $1.3 billion worldwide. And its successor, Star Wars: The Rise of Skywalker, certainly didn't escape earning polarizing reception either, so one can count on both of those Star Wars movies, as well as the entire Sequel Trilogy, continuing to be debated about in the years to come.
In addition to being available on DVD, Blu-ray and Digital HD, you can also watch Star Wars: The Last Jedi alongside the other Skywalker Saga entries on Disney+, which is offering a free seven-day trial. Keep checking back with CinemaBlend for more news on what's in store for the Star Wars franchise's movie and TV realms, including Rian Johnson's planned trilogy.
Your Daily Blend of Entertainment News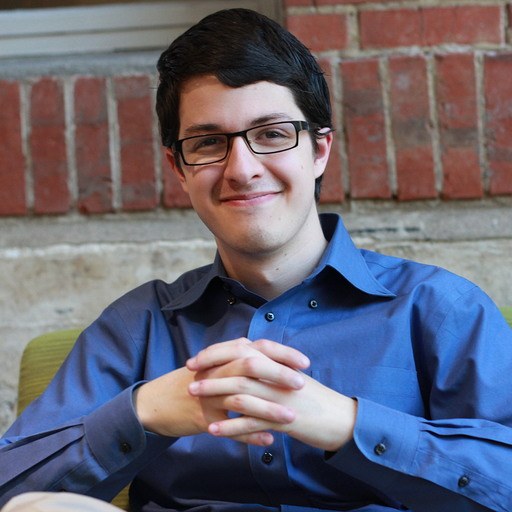 Connoisseur of Marvel, DC, Star Wars, John Wick, MonsterVerse and Doctor Who lore. He's aware he looks like Harry Potter and Clark Kent.