Robert Pattinson Fans Can't Stop Joking About How Annoyed He Probably Is With New Twilight Book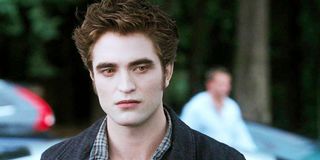 News broke earlier this week that Stephanie Meyers will finally be publishing the book she wrote from Edward Cullen's point of view. A lot of fans are pumped to be getting more from the Twilight universe, but others on the internet are simply having fun imagining actor Robert Pattinson's reaction to the news.
Although Robert Pattinson has been somewhat kinder about his time on Twilight as the franchise has aged, there was a clear period of time where he really did not enjoy being known for the franchise and another period of time where's he's tried to convince the fanbase the vampy movie franchise was as weird as work like Good Time or Cosmopolis.
So, fans of course are taking to social media to imagine how Robert Pattinson is reacting to the latest news. My favorites are blunt and to the point, such as this tweet:
Another funny post imagines Robert Pattinson in every interview moving forward and getting asked more Twilight questions just when it seemed that subject was finally dying down.
To me, the interview commentary is probably the most spot-on of the tweets, but it doesn't make it any less funny. Other Internet users felt a little compassion for Robert Pattinson's "trauma" from his years starring opposite Kristen Stewart, calling out Stephanie Meyers for what she's about to do to the poor actor.
And most think there's no chance in hell a Midnight Sun movie would lead to Robert Pattinson reprising the role:
It should be noted, there are a few people on the Internet holding out hope that Robert Pattinson can bring his jokes to an audiobook reading of Midnight Sun, nodding back to the classic DVD commentary from the original movies.
Given we already believe the questions will be rolling in, there's a good chance eventually we'll hear from Kristen Stewart and Robert Pattinson on the new Twilight book.
To me, the timing of Midnight Sun is super interesting. The book actually leaked way back in 2008 – like before the Twilight movies had even wrapped their infamous run – and author Stephanie Meyer famously shelved the project. Now, just when things have quieted down, she's pulling out the big guns and putting it on shelves.
It actually makes sense. This sort of formatting has been exceedingly popular in recent years and you need look no further than other popular franchise Fifty Shades of Grey to know it. Author E.L. James published a series of books (the third of which is still coming) from Christian Grey's perspective after her original trilogy had wrapped. Midnight Sun is the same concept and will tell Twilight's story from the perspective of Edward Cullen.
Yet, now all I can do is imagine Robert Pattinson in upcoming The Batman interviews getting asked about Twilight once again. There's something rather poetic about having to talk about the franchise that made you famous again the first time you're finally taking on a whole 'nother big movie universe. It almost feels like an SNL sketch.
Anyway, we'll have to wait and see what happens with R Pats, but Midnight Sun is set to publish on August 4.
Your Daily Blend of Entertainment News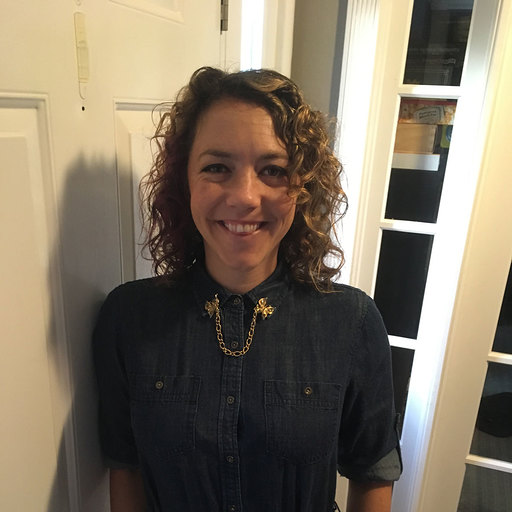 Reality TV fan with a pinch of Disney fairy dust thrown in. Theme park junkie. If you've created a rom-com I've probably watched it.