Marvel Studios Rumored To Be Courting Mandalorian Director For A Future Project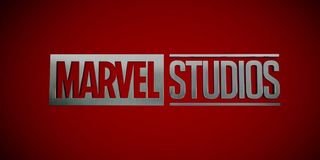 At first glance, there's not that much in common between Star Wars and the MCU, besides the fact that they're two of the biggest franchises in Hollywood history. But since they both live under the Disney umbrella, these days we're starting to see some crossover between the two franchises' talent pools. Now, it appears the studio behind The Avengers is eyeing a director from The Mandalorian for a future project.
Take this with a grain of salt, but Deborah Chow has reportedly been in talks with Marvel Studios to helm a project, according to MCU Cosmic. To date, she has directed two episodes of Disney+'s hit series The Mandalorian. She's also currently tied to the upcoming Obi-Wan Kenobi series for Disney+. In addition to her work with Star Wars, she has a lot more credits to her name. Recently, she directed the TV adaptation of Flowers in the Attic, and she directed episodes of Reign and Mr. Robot as well. Intriguingly, she's also previously worked with Marvel TV on Netflix's Iron Fist and Jessica Jones. In other words, it wouldn't be her first Marvel rodeo.
There are, obviously, a lot of questions as to what specific project Deborah Chow could be put in charge of. While plenty of upcoming Marvel films already have directors attached, there are a few key projects that are awaiting those big decisions. Some believe the most likely choice is 2022's Captain Marvel 2, which still doesn't have a director tied to it. That might be good news for fans who were hoping for a woman to take the helm, following Ryan Fleck and Anna Boden.
There are several other Phase 5 projects that are director-less at the moment, as well, including Blade and likely more Fantastic Four and X-Men films. With Deborah Chow's background in not only sci-fi but also superhero storytelling, she could feasibly be a good fit for any of them. And of course, with Marvel's descent into Disney+, she could also helm a series for that platform.
If Deborah Chow crosses over from Lucasfilm to Marvel, it will be the second time in the span of just a few months that the two studios shared resources. Taika Waititi, the man who brought us Thor: Ragnarok, has already worked on The Mandalorian and was officially brought on board for an unnamed Star Wars film earlier this year. And of course, Marvel Studios head Kevin Feige is set to produce a Star Wars film. In all likelihood, this trend could continue, too.
For the moment, the rumors about Deborah Chow's involvement with Marvel are just that -- rumors. In the meantime, there's plenty of exciting new Star Wars and MCU content to keep us occupied, though. The Mandalorian's second season is on its way, as are several big screen and small screen projects, like Black Widow, The Falcon and the Winter Soldier, and WandaVision from Marvel.
What MCU film or TV project do you think Deborah Chow would be a good fit for? Let us know in the comments!
Your Daily Blend of Entertainment News
Thank you for signing up to CinemaBlend. You will receive a verification email shortly.
There was a problem. Please refresh the page and try again.