Upcoming Marvel TV Shows Coming To Disney Plus
The universe keeps expanding on the small screen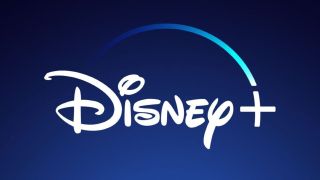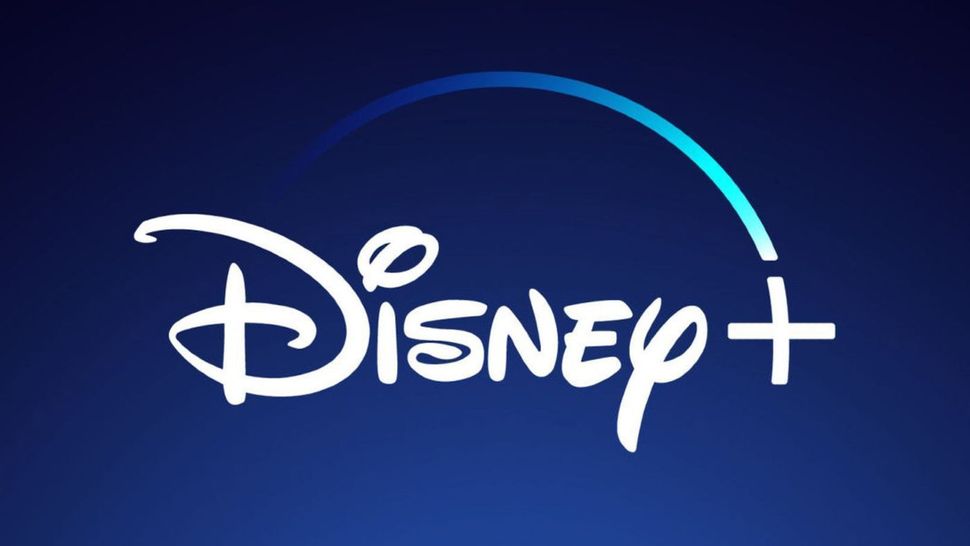 (Image credit: Disney+)
There are many reasons why a Disney+ subscription is totally worth it, but topping that list for many, I would imagine, is the streaming platform's exclusive Marvel TV shows. From the dazzling inventiveness of Loki to the various corners of the Marvel Multiverse seen so far on the animated anthology series What If…?, Marvel Studios has managed to keep fans as interested in what happens on the small screen as they tend to do with any upcoming Marvel movies on the big screen and they are far from being done yet. The following is our rundown of all the upcoming Marvel TV shows you can expect to see on Disney+ soon enough.
She-Hulk: Attorney At Law (August 18, 2022)
It may come as a surprise to more casual fans that Bruce Banner actually has a cousin who is just as green as he is. No one seemed more excited over the announcement of her solo TV series than the MCU's Hulk himself, Mark Ruffalo, who welcomed She-Hulk to the Marvel family on social media.
Due for a 2022 release, She-Hulk: Attorney at Law will be the first live-action adaptation of Jennifer Walters, whose story as a muscle-bound, green-skinned lawyer/vigilante begins with a blood transfusion from her radioactive cousin. Emmy-winning Orphan Black star Tatiana Maslany – after some confusing back-and-forth over news of her casting in 2020 – was finally confirmed as the series' lead, along with word of an appearance by Ruffalo, and also Tim Roth returning as Abomination.
Werewolf By Night (October 7, 2022)
Unless we count Doctor Strange in the Multiverse of Madness or the upcoming Mahershala Ali-led Blade reboot, we have yet to see a genuine horror movie in the MCU. In 2022, Disney+ will premiere an original Halloween special that could very well be the franchise's spookiest installment yet.
Following reports of a plot centered on a wolfman, it was confirmed at 2022's D23 expo that this this special will center Old star Gael Garcia Bernal as Jack Russell (a.k.a. "Werewolf By Night" – one of Marvel Comics' most iconic monsters and an enemy of Moon Knight at one point). Werewolf By Night is also the title of this black-and-white one-off that premieres in October and will also be the directorial debut of Oscar-winning composer Michael Giaccchino.
The Guardians Of The Galaxy Holiday Special (December 2022)
Hot off the success of 1977's Star Wars (before it was subtitled A New Hope), CBS aired a holiday special spun off from the hit movie in November 1978. We seriously hope that Disney+'s upcoming, festive Guardians of the Galaxy spin-off does not fall prey to a similar fate of infamy.
Actually, the fact that James Gunn is writing and directing The Guardians of the Galaxy Holiday Special and original cast members Chris Pratt, Dave Bautista, Bradley Cooper, Vin Diesel, Pom Klementieff, and Sean Gunn are reprising their roles gives us a good feeling about it. According to the elder Gunn brother, the made-for-Disney+ film will be an important lead-in to Guardians of the Galaxy Vol. 3, so be sure to tune in when it premieres in December 2022.
Secret Invasion (Spring 2023)
In addition to its bizarre, mysterious premise, fans anticipated Disney+'s first Marvel-based series, WandaVision, especially for how it would connect to future MCU installments. A mid-credits sequence in the season finale seems to have paved the way toward Secret Invasion – an upcoming Disney+ show named after the 2008 comic book crossover event that revealed several superheroes were really Skrulls in disguise.
Running the Secret Invasion TV show is Emmy-nominated former Mr. Robot writer Kyle Bradstreet, MCU newcomers Thomas Bezucha and Ali Selim direct, and Samuel L. Jackson stars as Nick Fury along with Ben Mendelsohn returning to his Captain Marvel role, Talos. The news of this upcoming series (which Variety reports is set for a Spring 2023 Disney+ premiere, as announced during San Diego Comic-Con) confirmed fans' suspicions that a previously untitled series led by Jackson's former S.H.I.E.L.D. director announced in September 2020 would be MCU's official adaptation of the popular comic.
Loki, Season 2 (Summer 2023)
SPOILER WARNING if you have not yet seen Loki Season 1.
The shocking cliffhanger in the Loki Season 1 ending (involving Lovecraft Country's Jonathan Majors as Kang the Conqueror) suggests that the MCU timeline is in for some real madness. Of course, we already knew that the series would act as a lead-in for Sam Raimi's Doctor Strange in the Multiverse of Madness, but it was not until after the season finale's credits when Loki Season 2 was properly confirmed, after much speculation.
We can likely infer that Tom Hiddleston will return as the titular God of Mischief and we are hopeful to see more of Owen Wilson as Mobius M. Mobius and Sophia Di Martino as Loki's female, inter-dimensional counterpart, Sylvie. However, naturally, we have more questions than answers regarding Loki Season 2 at this time, save the unspecified summer 2023 release date – which was confirmed at San Diego Comic-Con in 2022.
Echo (Summer 2023)
Hawkeye introduced into the MCU the character of Maya Lopez – a deaf superhero of Native American ancestry who also goes by the name Echo. Months before the Jeremy Renner-led series even premiered, Variety reported that a spin-off centered on the character was already in development for Disney+.
Alaqua Cox will reprise the title role in the series, which was given a proper official announcement on Disney+ Day in November 2021, at which point, Better Call Saul writer Marion Dayre was named head writer. There is no word on whether or not the series will involve Maya's link to Moon Knight, as depicted in the comics, but we can say (as reported by The Verge) it is set to premiere on Disney+ in the summer of 2023, as confirmed during San Diego Comic-Con in 2022.
Ironheart (Fall 2023)
Another game-changing Marvel Comics event which fans have been anticipating the live action treatment of is when Riri Williams took over for Tony Stark as Ironheart. That succession will be reinterpreted to fit the MCU canon in a series named after the young armored vigilante.
Cast in the role of the titular, teenage genius is Dominique Thorne, who made her screen debut in the Academy Award-winning film If Beale Street Could Talk and later appeared in Judas and the Black Messiah in February 2021. According to ScreenRant, it was announced at San Diego Comic-Con in 2022 that Ironheart will premiere on Disney+ in the fall of 2023.
X-Men '97 (2023)
Not all of the most highly anticipated upcoming Marvel TV shows coming to Disney+ will be MCU-canon, believe it or not. One series is, instead, a continuation of one of the most iconic animated Marvel TV shows of all time, X-Men.
The Witcher writer Beau DeMayo is executive producing X-Men '97, which will supposedly pick up from where the original series left off when it was cancelled in the titular year. The revival, which is set to premiere in 2023, will also serve as the first official X-Men related project backed by Marvel Studios.
Agatha: Coven Of Chaos (Winter 2023)
Kathryn Hahn became the undeniable scene-stealer of the WandaVision cast with her performance as the nosy neighbor, Agnes. Of course, in one of the later episodes, a catchy theme song revealed that she was really a Salem Witch Trials-era sorceress named Agatha Harkness.
It appears that we have not seen the last of the WandaVision villain, who is getting her own series called Agatha: Coven of Chaos (originally Agatha: House of Harkness before the new title was revealed at San Diego Comic-Con in June 2022). Hahn will reprise her role in the spin-off, which (according to BamSmackPow.com) will premiere on Disney+ sometime in the winter of 2023.
Daredevil: Born Again (Spring 2024)
Fans were crushed when Netflix's Daredevil and its other interconnected Marvel series were cancelled too soon, but delighted to see its canonical ties to the MCU confirmed when Vincent D'Onofrio's Wilson Fisk appeared on Hawkeye and Charlie Cox's Matt Murdock cameoed in Spider-Man: No Way Home in 2021. Kevin Feige later claimed that Cox would be involved the next time the blind lawyer/vigilante starred in his own project.
The reveal of what that project would be (around the same time Matt Murdock was confirmed to appear on She-Hulk: Attorney at Law) was formally announced during 2022's San Diego Comic-Con in the form of Daredevil: Born Again. The new Disney+ original series – which shares its name with a comic book arc by Frank Miller – will also star D'Onofrio as The Kingpin, and is currently set to premiere in 2024 during the spring.
Marvel Zombies (2024)
If the zombie apocalypse episode of What If…? was your favorite story from the animated anthology series and you wanted to see more of that, Disney+ also has that covered. An entire series based on the concept is in the works that Variety reports will drop sometime in 2024.
As announced during Disney+ Day in 2021 , Bryan Andrews –- the director of said action-packed, horror-centric What If…? episode –- is returning to helm the new Marvel Zombies series. He will also executive produce alongside Zeb Wells of Robot Chicken and SuperMansion fame.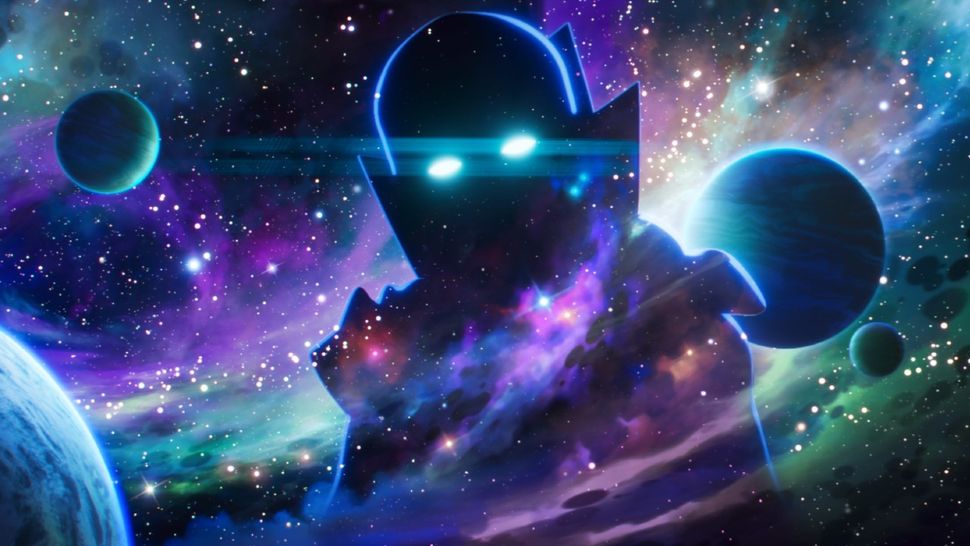 What If…?, Season 2 And Season 3 (TBA)
These days, a streaming platform without its own anthology series feels nearly incomplete. Disney+ followed that trend in August 2021 with the animated series, What If…?, which reimagines pivotal moments of the MCU by putting key characters (many of which are voiced by their original actors) on an entirely new path.
Even before Season 1 premiered on Disney+ in August 2021, What If…? Season 2 was confirmed and showrunner Brad Winderbaum said it could happen in 2022. It was during that year's San Diego Comic-Con when Marvel Studios confirmed a third season is also already in the works.
Untitled Black Panther Spin-Off Series (TBA)
In 2010, BET aired an animated miniseries based on the Black Panther comic books with no canonical connection to the MCU (other than the coincidence of Djimon Hounsou as T'Challa). However, Ryan Coogler, director of 2018's award-winning smash hit, is about to bring his interpretation of Wakanda to the small screen as well.
As part of a new five-year deal between Disney and his company, Proximity Media, Coogler is developing a TV show set in the kingdom of Wakanda for Disney+, in addition to writing and directing his feature-length sequel to Black Panther, slated for 2022. No further details for the upcoming spin-off series (including the general plot, release, or title) are currently known.
Spider-Man: Freshman Year (TBA)
For anybody who wishes the MCU had delved deeper into Peter Parker's superhero origin (despite seeing it plenty of times already), Disney+ has that covered. An animated series following Tom Holland's iteration of the character when he first gained his powers is in the works.
It does not appear that the British actor (who was also replaced as Peter Parker on What If…? by Hudson Thames) is reprising his best-known role on Spider-Man: Freshman Year (which will be run by Jeff Trammel , nor is there any word on when it will debut. However, we do know from Marvel's SDCC panel that many other famous characters will appear on the series – including Daredevil, as voiced by Charlie Cox. Plus, according to Variety, a Sophomore Year follow-up is already in the works.
Wonder Man (TBA)
Along with the announcement that he will helm a sequel to his hit superhero movie debut, Shang-Chi and the Legend of the Ten Rings, it was revealed in late 2021 that Destin Daniel Cretton signed a deal to develop a Marvel-based series for Disney+, according to Deadline. By the following June, it was revealed that said series will follow Wonder Man – a highly powerful character who was originally introduced in 1964 as a villain before his heroic reinvention in the late 1970s.
According to The Hollywood Reporter, the award-winning filmmaker is developing the series with Community and Brooklyn Nine-Nine writer Andrew Guest, who will lead the writing staff for Wonder Man. Cretton also has another Disney+ original series in the works called American Born Chinese, which Deadline reports is also based on a graphic novel, but with no connection to Marvel.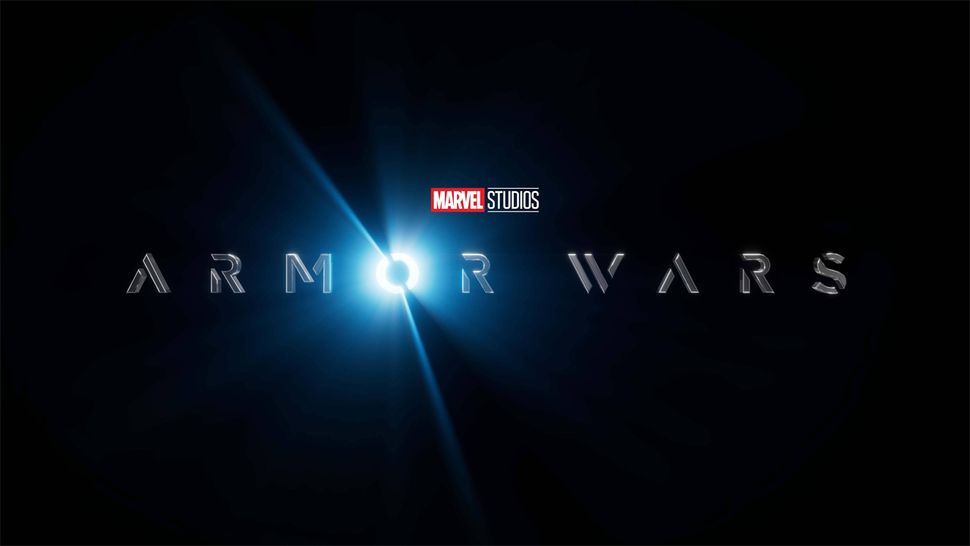 Armor Wars (TBA)
"Armor Wars" is yet another celebrated Marvel Comics arc that's being tackled by Marvel Studios at some point in the future, yet the production has gone through a major change. While it was originally set to be a TV show for Disney+, it was announced in September 2022 that the project is now being conceived as a movie. The storyline on which the film is based follows Tony Stark in a struggle to retrieve his Iron Man tech after falling into the wrong hands.
Of course, given the events of Avengers: Endgame, Robert Downey Jr. is unable to reprise his role for this other Iron Man spin-off movie either. Thus, Armor Wars will be reimagined with James "Rhodey" Rhodes, otherwise known as War Machine, as the central character with Don Cheadle returning to the role.
From stories revolving around characters whom we have been waiting to see enter the MCU for years to stories involving our favorite characters that we could have never imagined, Disney+ has seen a refreshing turning point for Marvel with these TV shows. For more updates, such as plot details and release dates, please stand by.