6 Interesting Takeaways From SDCC's Entertainment Is Female Panel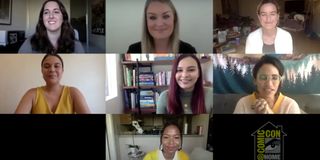 Every year, thousands of die-hard comic, movie, and television fans swarm San Diego, California, for the annual San Diego Comic-Con. And even though the actual convention was cancelled this year due to the COVID-19 pandemic, it didn't mean that the scores of panels that fill up the halls of San Diego Convention Center all had to be canceled as well. That was very much the case for the Entertainment Is Female panel that featured a handful of female executives discussing a range of topics.
Throughout the 48-minute Zoom conference call, creative executives and vice presidents from various production companies responsible for the LEGO movies, Spider-Man: Into the Spider-Verse, Star Wars: The Rise of Skywalker, The Walking Dead, and other properties sat down and tackled everything from finding ways to make the voices of minority and female creators heard to how the industry has changed in recent years and even some of the projects they can't wait to see come to light. Here's just a sample of what the panel, moderated by actress Tiffany Smith, had to say.
Production Companies Are Becoming More Sensitive To The Needs Of People On Set
Perhaps the most enlightening section of the panel was when each of the executives shared how they have seen the industry as a whole grow in recent years. During this section, Grey Cusack, creative executive at Entertainment One, the production company responsible for adapting a number of different Hasbro properties like G.I. Joe, Dungeons & Dragons, and several others, spoke about the shift in the treatment of people on sets as well as the industry as a whole, stating:
Grey Cusack, who got her start working as an intern on the set of The Departed, spent a number of years on film sets before working her way up to her current role at Entertainment One and is proud of the improvements that have been made to the culture in the industry.
There Are Women And People Of Color In Powerful Places Helping Open Doors To Unheard Voices
Also touching on improvements in recent years was Jeannette Francis, creative executive at Bad Robot Productions, who admitted that she was blessed to have so many advocates when starting out in the industry and was glad to see that continuing now more than ever:
While she couldn't really speak at large about any of the ongoing projects at Bad Robot, Jeannette Francis is excited for the production company's future, especially some of the projects coming down the line.
Getting Better Representation For Female And Minority Creators Will Take A Ton Of Small Actions
Another main topic of discussion was coming up with ways of addressing the lack of minorities and women behind the camera. Aubrey Lee, vice president of TV at Lord Miller, explained that although there has been a great deal of progress made in front of the camera, there is still room for improvement behind the scenes, which she believes can be accomplished by putting in the effort each and every day to make sure those voices are heard and to find room for them to grow, stating:
As vice president of Lord Miller's television operations, Aubrey Lee is passionate about finding ways to bring more women and people of color into the fold as she is about the company's projects, which includes the long-awaited Spider-Man live-action series from the minds that brought us Spider-Man: Into The Spider-Verse.
There Needs To Be More Advocates For Women And Minorities Getting Writing, Directing, And Producing Gigs
One of the ways that the executives in the panel believed they could make things better for creators who are often overlooked by production companies and studios is be better advocates for those in need. Nikki Baida, vice president of features at Lord Miller explained that the idea of putting someone's name on a list is no longer enough and that people with influence should use their voice and hire those people, stating:
Nikki Baida, who is passionate about the Lord Miller's adaptation of Andy Weir's novel Artemis partially due to the main character of the book being a female of Middle Eastern descent and that the company is dedicated to preserving that aspect of the story moving forward.
Female Executives Are Leading The Charge To Push Studio Heads To Diversify
One of the best ways for the voices from female creators and people of color is to not only champion them but make a big push to the higher ups, as Sam Crawley, director of development at Skybound Entertainment explained during the panel, saying that it's the executives' job to push for people they believe in, stating:
Later on, Sam Crawley explained that Skybound, the production company founded by Robert Kirkman of The Walking Dead fame continues to look for unique stories from unique writers so that they can give them the opportunity to be heard.
It's Important To Know What You Want To Do And Be Passionate About It
Throughout the entire Zoom conference call, all of the panelists agreed that the one of the biggest takeaways they could give someone would be to know what you want to do and be passionate about it, whatever it may be. One of the biggest champions of this mentality was Mette Norkjaer, creative executive at BOOM! Studios, who opened up about her formative years and figuring out what she wanted to do, stating:
Adding on that, the panel's moderator, actress Tiffany Smith, said that being genuine and passionate about something, even if you totally aren't sure about it, will take you a long way in the industry and opens a lot of doors to grow.
This wasn't all the panelists spoke about during the Entertainment Is Female San Diego Comic Con panel. To watch the entire conversation and others like it, head over to the Comic-Con International YouTube channel. And for make sure to check back for all the latest news from this year's convention here at CinemaBlend.
Your Daily Blend of Entertainment News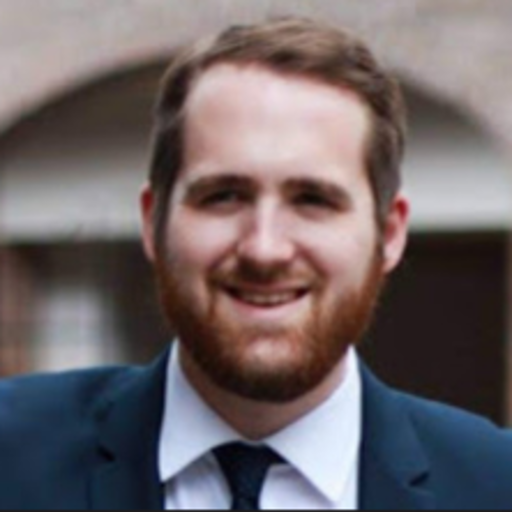 Philip grew up in Louisiana (not New Orleans) before moving to St. Louis after graduating from Louisiana State University-Shreveport. When he's not writing about movies or television, Philip can be found being chased by his three kids, telling his dogs to stop barking at the mailman, or yelling about professional wrestling to his wife. If the stars properly align, he will talk about For Love Of The Game being the best baseball movie of all time.