J.J. Abrams' Production Company Bad Robot Is Going To Make Video Games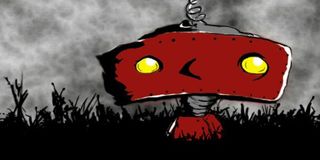 Apparently J.J. Abrams isn't content to simply work on movies and television anymore. This past week, the Bad Robot production company head announced that his crew will soon be venturing into the realm of video games. Yes, the company behind big franchises, including Star Trek and Cloverfield, is looking to get into some brand new content, and we have the details. The new company will go with the moniker Bad Robot Games.
Over on Gameinformer, the site had a brief chat with J.J. Abrams about his most recent step toward taking over all forms of nerdy culture with Bad Robot Games. As the name implies, this particular branch of the Bad Robot production company will be focused on creating video games. Abrams himself is a self-proclaimed fan of video games and, having plenty of resources at his disposal, it makes sense he'd finally take the plunge into development.
In one of the most Abrams quotes imaginable, he admits that this push into gaming was spurred on by jealousy. Just like in movies and television, Abrams loves working with new technology. He said he became "envious" of the tools game developers get to work with and decided that he wanted to finally get in on that action. He said:
Still, Abrams isn't crazy enough to think he can just slap a studio together and start churning out games. Instead, he's partnered with a couple of big-name entities, including Tencent and, to a lesser extent, WB Games. If the name "Tencent" is ringing a bell, that's because the company has become one of the biggest names in the world of gaming while still somehow managing to stay low key about it. It's a Chinese company, and it actually seems to make more money from video games than pretty much anyone else on the planet. That has a lot to do with MOBAs, actually, as the folks behind it are responsible for League of Legends and, on mobile, Arena of Valor. If you haven't heard of Arena of Valor yet, just think of it like soccer; gaining momentum here in the U.S., but an absolute massive success everywhere else in the world.
Still in the early stages, Abrams hasn't started talking about what types of games he'd like to develop. My gut says mobile, given that's where Tencent has earned most of its notoriety, but Abrams talking about all of the cool technology in the world of gaming has me wondering if he has his sights set on a bigger project. I'm also curious if he'll try to bring in any of the other IP he's worked on over the years. How about a reboot of sorts for Lost as a game, or maybe a continuation of Fringe? More recently, Bad Robot has been the driving force behind Star Trek, as well as Westworld and the Cloverfield film series. Or maybe he'd like to do something completely original?
What do you think, readers? Would you like to revisit some familiar Bad Robot stomping grounds as video games, or would you prefer to see what sort of original ideas the team can come up with for this new (to them) medium? Let us know in the comments below.
Your Daily Blend of Entertainment News
Staff Writer for CinemaBlend.