The Best Movies To Rent Or Stream If You Like Ad Astra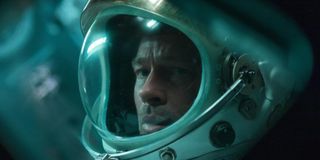 CinemaBlend participates in affiliate programs with various companies. We may earn a commission when you click on or make purchases via links.
Of the recent films that aim to imagine what future we may be heading toward, it seems that Ad Astra is one of the most accurate and, in some ways, the most optimistic. That being said, to say that the film itself is optimistic in its content is a whole different discussion entirely. In the somber interplanetary adventure from co-writer and director James Gray, Academy Award-winner Brad Pitt plays Astronaut Roy McBride, who is tasked with a top secret mission to search the deepest reaches of outer space for his long lost father (Tommy Lee Jones). His expedition takes the audience on a tour of a futuristic society that does not feel far out of reach (including commercial space travel), but it's also an often horrifying cautionary tale that might even keep Elon Musk up at night.
Ad Astra is far from being the first film that might discourage children from pursuing their dreams of walking on the Moon (especially out of fear of an ambush by space pirates), but it is arguably one of the best of its subgenre and possesses some fascinating themes and ideas. If you're a fan of that kind of stuff, the good news is that many are available to stream or rent on many of your favorite platforms – including these twelve titles:
2001: A Space Odyssey (HBO Max)
Name just about any futuristic space travel adventure made in the last 50 years (Ad Astra most definitely included) and you can easily see how it was inspired by this highly influential sci-fi classic from one of the most highly influential filmmakers in history. Winner of the 1969 Academy Award for Best Visual Effects, Stanley Kubrick's viscerally stunning adaptation of the novel 2001: A Space Odyssey by Arthur C. Clarke is an epic battle of wits between man and machine in the midst of an expedition to find the origins of mysterious artifact found on the Moon.
Stream 2001: A Space Odyssey on HBO Max here
Rent 2001: A Space Odyssey on Amazon here
First Man (Amazon Rental)
Just a year after the Moon served as the starting point of the adventure in Stanley Kubrick's 2001: A Space Odyssey, in reality Earth's lunar satellite was a long sought-after destination that mankind finally reached when Neil Armstrong stepped onto its surface. You will feel like a front seat passenger of that journey in Damien Chazelle's First Man – an engrossing, in-depth retelling of the historic Moon landing through the eyes of Armstrong (Ryan Gosling), who is revealed to be a more complicated and socially distant instant individual than most people may believe. (one could point out that describes either Brad Pitt or Tommy Lee Jones' characters in Ad Astra too).
Rent First Man on Amazon here
Apollo 13 (Amazon Rental)
As previously mentioned, Ad Astra does serve as an effective lesson in the dangers of leaving Earth, but Ron Howard's pulse-pounding, Academy Award-winning 1995 thriller is the ultimate cautionary space travel tale because it's based on a terrifying true story. The source of the iconic quote "Houston, we have a problem," Apollo 13 stars Tom Hanks, Bill Paxton, and Kevin Bacon as a trio of astronauts who, along with their earthbound colleagues at NASA, must devise a plan to safely bring the titular spacecraft home after it suffers internal damage mid-mission.
Rent Apollo 13 on Amazon here.
Space Cowboys (HBO Max)
One could almost consider 2000's Space Cowboys to be a piece of alternative history imagining what could have happened if the men involved in the Apollo 13 disaster actually missed out on visiting space until they hit their golden years. Such is the case for four retired air force pilots (played by director Clint Eastwood, James Garner, and Ad Astra stars Donald Sutherland and Tommy Lee Jones) tasked with putting a failing satellite back into orbit. It's a fun, unearthly action film about second chances that does indeed feature the N*SYNC tune of the same name in its soundtrack.
Stream Space Cowboys on HBO Max here
Rent Space Cowboys on Amazon here
The Martian (Amazon)
Yet another fairly recent film that makes a space explorer's life look like a freaking nightmare is The Martian, which is probably the most lighthearted title to fall under that category (enough so that this highly entertaining futuristic thriller based on Andy Weir's novel and directed by Ridley Scott won the 2016 Golden Globe for Best Picture in the Musical or Comedy category). Matt Damon also won a Globe for his charismatic performance as an astronaut stranded on the Red Planet, which very loosely parallels Brad Pitt's performance in Ad Astra (like if Roy McBride were a personable human being with a sly sense of humor... which he is not).
Rent The Martian on Amazon here
The Man Who Fell To Earth (Amazon Prime)
Like Ad Astra, this 1976 sci-fi drama falls more into the vein of arthouse societal commentary than B-movie spectacle. The Man Who Fell to Earth follows an alien who becomes an entrepreneur on Earth in order to raise funds to build a spacecraft and return to his dying planet, but human greed becomes an insurmountable obstacle. If that concept alone is not enough to lure you in, perhaps seeing late musician David Bowie in his first starring role as the title character will.
Stream The Man Who Fell To Earth on Amazon Prime here
Rent The Man Who Fell To Earth on Amazon here.
Gravity (Amazon Rental)
If you ask me, the most dazzling and technically brilliant scene in Ad Astra happens near the beginning when Roy McBride miraculously survives the sudden destruction of a space antenna that sends him hurdling toward the Earth. Imagine the suffocating intensity of that scene for 90 minutes and you have Gravity, a gorgeous visual achievement starring Sandra Bullock and George Clooney as astronauts left stranded in the middle of space after a deadly accident. Earning director Alfonso Cuaron his first Academy Award in 2014, this moving, brilliantly acted space adventure does not give you a single moment to catch your breath.
Rent Gravity on Amazon here
The Wandering Earth (Netflix)
The catalyst of Roy McBride's mission to the furthest edges of the solar system in Ad Astra is the discovery of massive surges of energy threatening the Earth which he has been tasked to stop. However, in The Wandering Earth, the plan set forth to save the planet from a dying sun is not to leave it, but to literally move the Earth somewhere else by constructing giant thrusters that essentially turn it into a giant spacecraft. This Chinese import, exclusively available on Netflix, is the kind of high-concept sci-fi thriller that is still irresistibly fascinating even as it resorts to Roland Emmerich levels of over-the-top.
Stream The Wandering Earth on Netflix here
Europa Report (Hulu)
The most important detail about Roy McBride's mission in Ad Astra, and what truly motivates him to accept it, is that energy surges that threaten the planet may be tied to an expedition to find intelligent life on other planets led by his father years ago. Of course, the search did not go so well, and neither does a similar mission depicted in Sebastián Cordero's Europa Report, which follows space travelers as they find more than they bargained for on Jupiter's moon of the same name. District 9's Sharlto Copley stars in this intense 2013 found footage thriller about the sacrifices that are often required to survive the unforgiving environment of unexplored territory.
Stream Europa Repot on Hulu here
Rent Europa Report on Amazon here
Interstellar (Amazon Rental)
Writer/director Christopher Nolan tried his hand at pre-apocalyptic science-fiction in 2014 with Interstellar, another technical marvel about a group of astronauts tasked with saving humanity on a dying Earth by searching for a new home. Of course, the stunning visuals and cataclysmic threats are not all that earns this Oscar-winner parallels with Ad Astra. The true heart of the film is the relationship between Matthew McConaughey's Cooper and his daughter, Murph (played as an adult by Jessica Chastain) kept apart by a wormhole that extends their distance by decades.
Rent Interstellar on Amazon here
Indiana Jones And The Last Crusade (Netflix)
The painful distance between Indiana Jones (Harrison Ford) and his father, Dr. Henry Jones, Sr. (Sean Connery), is more metaphorical than the relationship between Roy McBride and his father, Clifford, in Ad Astra. Yet, it is equally relatable, especially when the famed archaeologist must track down his missing, estranged dad and learn to work out their differences while struggling to beat the Nazis in a quest for the Holy Grail. Now, despite the fact that the dysfunctional father-son theme is really the only thing that Ad Astra has in common with the wholly earthbound Indiana Jones and the Last Crusade, that is not going to keep you from watching, will it?
Stream Indiana Jones And The Last Crusade on Netflix here
Rent Indiana Jones And The Last Crusade on Amazon here
What do you think? Are you an Ad Astra fan because the film reminded you of these movies, or are you a fan of that film in spite of these movies? Let us known in the comments and be sure to check back for more information and updates on Brad Pitt's space odyssey, as well as plenty more recommendations of what you can stream or rent, here on CinemaBlend.
Your Daily Blend of Entertainment News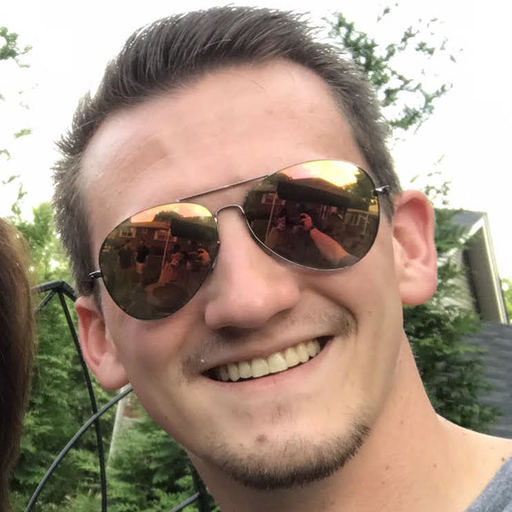 Jason has been writing since he was able to pick up a washable marker, with which he wrote his debut illustrated children's story, later transitioning to a short-lived comic book series and (very) amateur filmmaking before finally settling on pursuing a career in writing about movies in lieu of making them. Look for his name in almost any article about Batman.