The Alita Army Has A Special Message They'd Like Disney Executives To Hear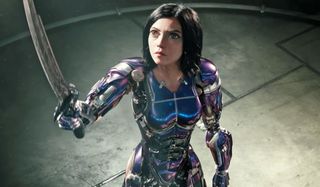 If you're a member of a fan base like Alita: Battle Angel's Alita Army, there's bound to be an overall message that you would want to put into the world. With this particular group, the major push has been to get a sequel for the 2019 film off the ground, be it through another studio like Paramount, or at the property's current Disney home. While their reasons for wanting another installment of the Robert Rodriguez/James Cameron collaboration are biased due to their love of the first film, you can't deny that they have some interesting points to make. Having spoken with a couple of the representatives of the group myself, it's not hard to see that the Alita Army has a pretty special message for Disney executives, and it's that a potential sequel could be a big deal.
In an exclusive interview with two of the Alita Army's key campaigners, I was able to learn more about why the active and vocal fanbase on Twitter has taken to Alita: Battle Angel as well as they have. What's more, I was able to ask them about what sort of message they'd want to send to Disney, were they able to reach out to the studio. Though the Alita Army is more of an unrestricted collective that works together for the common goals of philanthropy and in the name of a sequel, there are a couple of people who do play important roles in keeping the wheels turning.
One such member of the Alita Army is named Tony, though you may know him better by his Twitter handle, @StarofElyon. Tony is one of the admins of the Alita: Battle Angel fandom's Twitter account, and he has a pretty firm belief that in denying a sequel, Disney is in turn passing up a vital fanbase that could make Alita: Fallen Angel, and any other prospective follow-ups, massive crowd-driven hits. In particular, this is why Tony feels a sequel could mean a big deal:
As the Alita Army has made plays for publicity stunts that raise awareness, as well as help fund charitable goals that the fans have set their sights on, the ongoing efforts have been similar to that of the Snyder Cut fandom. Much as the fans have faith in Alita: Battle Angel becoming a franchise in its own eventual right, they've worked tirelessly to boost causes like affordable prosthetics and other causes close to their hearts, as well as that of Alita star Rosa Salazar.
Having faith in the endgame of a potentially successful Alita: Battle Angel sequel is something that also ties into another member of the Alita Army I was able to speak to. Readone, who goes by the Twitter handle @Foxfire40900590, is best known among the Alita faithful as the person who came up with two of the biggest pushes for sequel awareness within the community. Both the high flying banner that sailed over the Oscars, as well as the recent billboards that were seen in downtown Los Angeles, were ideas that he had pushed ahead within the Alita Army. So Readone's message is very similar to Tony's, but as you'll see below, it has its own sort of spin:
In addition to the world that creator Yukito Kishiro has laid out through the course of his Gunnm manga source material, there's also the fact that Alita: Battle Angel was always planned to be the start of, at the very least, a trilogy of films that would tell Alita's story through various arc and settings. Everything from her confrontation with Edward Norton's Nova to her progression through the ranks of Motorball is up for grabs if Disney gives the franchise a chance.
Ultimately, that's the message that Tony, Readone and the Alita Army has for the higher ups at Disney: it's time to give Alita: Battle Angel the chance to become the franchise it's always been meant to be. Much as the cybernetic heroine started out in a more modest body, before switching to the Berserker armor that was always waiting for her, this individual movie is waiting to become a new series that Disney, and the 20th Century Studios brand, could ride into future glory.
Naturally, there has been no decision made about whether or not Alita: Battle Angel will get a sequel on the Disney lot, or if Robert Rodriguez and James Cameron should start talking to the folks at any of the other potential studio partners that could make it happen. But one thing is certain: you haven't heard the last of the Alita Army. In fact, we'll be running further conversations with Tony and Readone. So if you want to hear more from the fanbase that won't stand by until a sequel has been won, keep it tuned here to CinemaBlend, as we'll have more exclusive content from out talk with the Alita Army in the near future.
Your Daily Blend of Entertainment News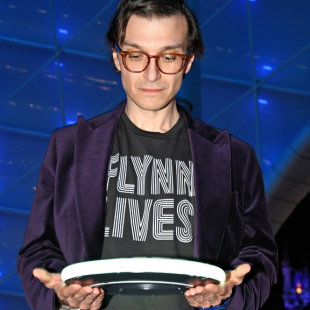 Senior Movies Contributor
CinemaBlend's James Bond (expert). Also versed in Large Scale Aggressors, time travel, and Guillermo del Toro. He fights for The User.