Shia LaBeouf: 5 Wild Shenanigans The Actor Did Before His Tax Collector Tattoos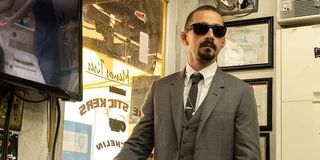 (Image credit: (RLJE Films))
There isn't a single actor in Hollywood one can compare Shia LaBeouf to. The 34-year-old moves to the beat to his own drum, and because of this, he's pumped out some incredible work to date. He started off in the Disney Channel machine much like Zac Efron and Zendaya, but has since veered off into a completely new place full of high-praised dramatic efforts and art exhibitions. Shia LaBeouf will soon return for his next role in David Ayer's The Tax Collector, coming to VOD this August.
One conversation that has dominated the film's release is the fact that Shia LaBeouf actually got his entire chest tattooed ahead of playing Creeper, a "tax collector" who works for a Los Angeles crime lord in the David Ayer film. At this point, it's common for Shia to drop jaws with his wild on-and-off-set shenanigans. More recently, the actor has been open about his past with mental health and drug abuse, even pointing to it specifically in the 2019 autobiographical film he wrote and starred in called Honey Boy. He also might be one of the greatest young actors working today. His Peanut Butter Falcon co-star Dakota Johnson definitely thinks so. Let's get into some of the legendary and intense Shia LaBeouf moves he did in between his big-screen roles:
Shia LaBeouf Fought Tom Hardy Naked In Between Shooting Lawless
Right off Shia LaBeouf's exit from the Transformers franchise, the actor starred in a crime drama with Tom Hardy called Lawless. Tom Hardy is known to take the alpha role on sets, so when you mix the intensity of Shia LaBeouf, you get a naked fight between them that ended in Hardy falling down a flight of stairs and injuring his back. After years of speculation on the incident, the actor clarified rumors of knocking Hardy out by saying exactly what happened in his words:
It's not the only brawl the actor had while making a film. Check out what's next…
Shia LaBeouf Went On An Acid Trip While On The Charlie Countryman Set
In 2013, Shia LaBeouf starred in the indie flick Charlie Countryman, which also starred Harry Potter's Rupert Grint and Rachel Wood. One day on set, LaBeouf decided to take LSD (for the first time ever) in order to get into character. But things got a little out of hand. Here's what happened, from what Grint remembers:
Shia LaBeouf decided he needed to go on that acid trip to show the "lack of control caused by irrational commitment" of his character. This also happened, according to Shia:
Charlie Countryman's director Fredrik Bond reportedly almost abandoned the project due to how off the rails things got on the set.
Shia LaBeouf Pulled His Tooth For David Ayer's Fury
Before his work with the Suicide Squad director on The Tax Collector, Shia LaBeouf worked with David Ayer on 2014's Fury, a World War II drama about a tank crew, which also starred Brad Pitt, Logan Lerman, Michael Pena and Jon Bernthal. While working on the movie, Shia famously went method by showering less, going to a dentist in the valley to remove one of his teeth and inflicting an actual scar on his face. Here's what he told Extra about the scar and tooth that was pulled during the Fury premiere:
These words certainly give us a look into the actor's mindset on his projects. He finds the roles he plays already leaves a permanency on his mind, so a couple scratches here and there does not phase the actor.
Shia LaBeouf Became A Los Angeles Art Exhibit
After Shia LaBeouf was placed under fire for plagiarizing work, he started his infamous paper bag "I Am Not Famous Anymore" performance art that began on the red carpet premiere of Nymphomaniac, which has its own wild story involving LaBeouf sending a dick pic to the producers. Following the viral look, LaBeouf opened his own art exhibit that involved the actor sitting silent in a room while fans could visit him in short intervals. Upon entering the room with LaBeouf, guests were told to choose an object, with the selection including an Indiana Jones whip, a Transformers toy, a pair of pliers, Hershey's kisses and a bowl of notes containing Twitter comments about the actor.
Shia LaBeouf Watched All His Movies For Three Days Straight And Live-Streamed His Reactions
Another artistic examination of Shia LeBeouf's work as an actor came in the form of a three-day theatrical event he did in New York City in 2015. Shia LaBeouf recorded himself viewing all of his movies in reverse chronological order 24 hours a day. People were invited to attend the theater with him. Check out some of it here:
It was an interesting experiment by the actor, and his gleeful reactions to work such as the Even Stevens Movie were especially adorable.
Honorable Mention: Shia LaBeouf Got Chest Tattoos For The Tax Collector
Shia LaBeouf's most recent exercise of commitment comes with his chest tattoos for The Tax Collector. That's a lot of ink for the actor to add to his body for a role on the surface, but the story behind it is actually pretty cool. LaBeouf went to tattoo artists from his hometown of Echo Park in Los Angeles to give back to the artists of his community for his latest project. You can check out closely here:
The Tax Collector is coming to VOD on August 7. We've actually only scratched the surface on Shia LaBeouf's wild shenanigans. The "JUST DO IT" moment is another memorable one, and he's done a number of other art pieces. Shia LaBeouf certainly is intensely committed to his craft. Now do you think he'll ever do a rom-com? Stay tuned on CinemaBlend for more movie news.
Your Daily Blend of Entertainment News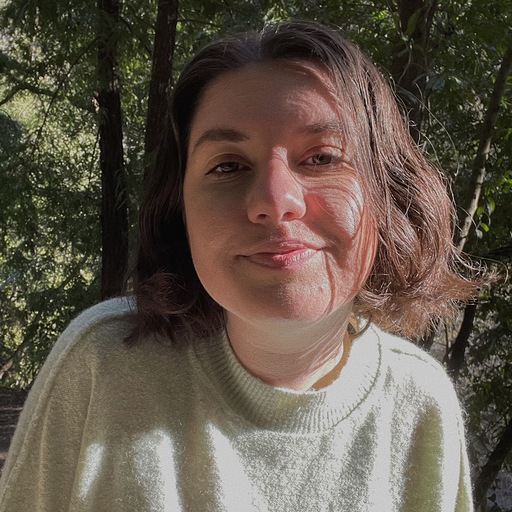 YA genre tribute. Horror May Queen. Word webslinger. All her writing should be read in Sarah Connor's Terminator 2 voice over.