Marriage Story And 11 Other Great Breakup Movies Available Streaming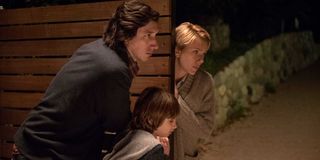 CinemaBlend participates in affiliate programs with various companies. We may earn a commission when you click on or make purchases via links.
Breaking up is never easy to do, but that doesn't mean we have to spend those first few days after a major breakup going through the whole gamut of human emotion on our own. Thankfully for everyone out there with a broken heart needing to be mended, there are countless movies out there that prove that we're not alone and that it's okay to pull down the blackout shades, grab a pint (or gallon) of ice cream, and spend a Sunday afternoon crying the day away. Movies like the Netflix original Marriage Story, the cult classic Eternal Sunshine of the Spotless Mind, and the timeless Casablanca are just three that come to mind.
And while none of these movies can fix all of the problems of a serious and depressing breakup, they can offer us an escape, albeit brief, that allow us to escape the hurt, fear, and uncertainty that follows a breakup or divorce, and give great opportunities to laugh, cry, and learn to those who need it the most. Here are 12 such movies that are streaming right now.
Marriage Story (Netflix)
Set over the course of a bitter and emotionally exhausting divorce between playwright Charlie Barber (Adam Driver) and Nicole Barber (Scarlett Johansson), Noah Baumbach's 2019 Academy Award-winning Marriage Story goes into great detail about the emotions, realities, and struggles of a failed marriage. As the couple grows apart and their young son Henry (Azhy Robertson) is stretched across the country, the movie examines how quickly relationships can be upended when things no longer work. And while some sections of the movie are sometimes too real and raw to take in, the movie strangely offers one of the most hopeful conclusions in the genre. But still, the movie absolutely wrecks anyone with even the most closed-off hearts.
Stream it on Netflix.
Forgetting Sarah Marshall (Hulu, Peacock)
Released in 2008, Nicholas Stoller's Forgetting Sarah Marshall, quickly became a must-watch in terms of breakup movies, but not because of a depressing and heart-wrenching telling of infidelity and heartbreak (though those are both featured here). Instead, the movie, which stars Jason Segel (who wrote the screenplay) as composer Peter Bretter, a guy who escapes to a Hawaiian resort to try to forget his actress ex-girlfriend Sarah Marshall (Kristen Bell), is a series of hilarious jokes and vignettes that tell the story of rebirth and new love at someone's lowest point. And with a cast that includes Mila Kunis, Russell Brand, Paul Rudd, Jonah Hill, Bill Hader, and just about every celebrity in the early 21st Century, there's a lot to take in during this raunchy comedy.
Stream it on Hulu and Peacock.
Eternal Sunshine Of The Spotless Mind (Netflix)
There are breakup movies and then there is Michel Gondry's 2004 intricate and cerebral masterpiece Eternal Sunshine of the Spotless Mind. Starring Jim Carrey as Joel Barish and Kate Winslet as Clementine Kruczynski, the film centers around two former lovers who undergo an experimental treatment to wipe each other from their memories following a painful breakup. Over the course of the movie, we follow Joel as he comes to terms with his decision to forget the love of his life just as the memories are deconstructed like sets on a stage. Beautifully written, shot, and edited, this unorthodox breakup story is just as much about love and new beginnings as it is about anything else.
Stream it on Netflix.
Manhattan (Amazon)
A lot of things can be said about Woody Allen's personal life, but nothing can take away from the fact that the writer-director gave the world some of the best breakup movies of all time. With films like Annie Hall and Hannah and Her Sisters, Allen is a master at deconstructing doomed relationships even when the participating parties have no idea of the fate that awaits them.
Besides the aforementioned Annie Hall, none of Allen's films tackle this idea better than the 1979 black-and-white affair Manhattan. With a total of three breakups for Allen's Isaac Davis (a divorce from Meryl Streep's Jill Davis and a breakup with Mariel Hemingway's Tracy), the main love story focuses on that with Diane Keaton's Mary Wilke as the two become friends then lovers then former lovers all with a backdrop of New York City bustling around them.
Stream it on Amazon.
Casablanca (HBO Max)
When thinking about breakup movies, Michael Curtiz's 1942 Casablanca probably isn't one of the first to come to mind, but at the very center of this war drama is a brutal and heartbreaking story about a failed relationship that proved to be one of the biggest casualties of World War II.
Following Humphrey Bogart's Rick Blaine, a cynical American operating a nightclub of dubious legality in the city of Casablanca, the film picks up when the proprietor's old flame Ilsa Lunda (Ingrid Bergman) stumbles in with her famous husband Victor Laszlo (Paul Henreid). While trying to secure passage to freedom with Nazis hot on the tail of his former lover's new man, Rick finds himself recounting those good and not-so-good memories he shared with Ilsa in Paris. Try listening to "Time Goes By" without feeling a lump in your throat.
Stream it on HBO Max.
The First Wives Club (HBO Max)
There are a lot of breakup movies that are mopey, melodramatic pity parties and there are those like Hugh Wilson's 1996 revenge comedy The First Wives Club. When three middle-aged women (Goldie Hawn, Diane Keaton, and Bette Midler) are left by their husbands for younger women, they don't lick their wounds… they get even. Inspired by the suicide of their college friend who took a plunge after being left by her millionaire husband, the three start a club of their own and set out for some old-fashioned payback for those who wronged them and others like them. The trio of scorned ex-wives will stop at nothing until they get back what was wrongfully taken from them by their no-good former husbands.
Stream it on HBO Max.
500 Days Of Summer (Starz)
On the surface, 500 Days of Summer looks like a quirky, hipster romantic comedy about a greeting-card writer named Tom (Joseph Gordon-Levitt) as he falls in love with Summer (Zooey Deschanel), but it's anything but a happy-go-lucky story of young love. Sure, there's some of that in Marc Webb's 2009 indie darling, but the real heart of this movie is the breakup that takes up a large portion of the runtime as Tom tries to figure out what went wrong. And then there's the party scene where Tom thinks that Summer is inviting him over to get back together but soon realizes what is actually going on in the great "expectations vs. reality" scene.
Stream it on Starz.
To All The Boys I've Loved Before (Netflix)
Marriage Story isn't the only great breakup movie to be released by Netflix in recent years as the surprise hit To All The Boys I've Loved Before swept its way into viewers' hearts in 2018. The film, which is directed by Susan Johnson, stars Lana Condor as Lara Jean Covey, a girl whose love letters to her crushes are sent out by her younger sister. Lara and one of the recipients, Peter Kavinsky (Noah Centineo), begin "dating" to throw off the other boys and Peter's ex-girlfriend Gen. But don't you know it, the two fall in love, before breaking up and then ultimately reuniting in something out of young adult fiction novel. Though a little hokey, the movie works and is ultimately a lot of fun.
Stream it on Netflix.
La La Land (HBO Max)
Damien Chazelle's 2016 musical La La Land offers a look at a couple who are both connected and ultimately torn apart by their passion and drive to make their dreams come true. With the story of Sebastian (Ryan Gosling), a talented musician with aspirations of owning his own jazz club, and Mia (Emma Stone), an actress looking for their big break in Hollywood, this delightful treat of a movie is just as brutal and heartbreaking as it is bubbly. Going into it, the viewer is fully aware that in order for these two to make their mark in the world they will need to rip themselves from one another, no matter how much they love each other.
Stream it on HBO Max.
He's Just Not That Into You (Netflix)
There are certain movies that were tailor-made to be watched on a Sunday afternoon when you feel like you just ned two hours to escape the outside world and Ken Kwapis' 2009 romantic comedy He's Just Not That into You is one of those movies. Centered around a large ensemble cast that includes the likes of Jennifer Anniston, Ben Affleck, Drew Barrymore, Jennifer Connelly, Bradley Cooper, and Ginnifer Goodwin, the movie is split into four main sections all dealing with love, loss, and breaking up. While you shouldn't expect the complexity of other movies on this list,there are definitely worse options out there.
Stream it on Netflix.
The Holiday (Amazon)
You can't have a list of breakup movies without at least Nancy Meyers entry, and what better way of talking about the godmother of romantic comedies than with her 2006 drama The Holiday. While most of the movies listed here center around one breakup, The Holiday features two stories of failed relationships and new beginnings with Cameron Diaz' Amanda Woods and Kate Winslet's Iris Simpkins, who trade places to get away from the awful men in their lives. And who would have thought that they would fall in love (Jude Law's Graham Simpkins and Jack Black's Miles Dumont), but it does in fact happen. But honestly, everyone knows this movie is really about Eli Wallach's Arthur Abbot, who pretty much steals the show.
Stream it on Amazon.
Manchester By The Sea (Amazon)
Kenneth Lonergan's 2016 drama Manchester by the Sea isn't really a breakup story, but more of a movie about the awful event that ultimately led the dissolution of a marriage. Starring Casey Affleck as Lee Chandler, a broken man who is destroyed by a tragic mistake, the movie touches on his failed marriage to Randi, played by an emotionally-gutted Michelle Williams. It isn't until later in the movie that the former spouses come to terms with the event that completely changed their lives and everyone around them, making this perhaps the most unorthodox breakup movie to come out in recent memory.
Stream it on Amazon.
While different, each of these movies have one thing in common — they show people whose lives have been completely upended by a breakup and try to find a way to move on from the situation. If you have a movie that you think fits this mold, then make sure to let me know in the comments below.
Your Daily Blend of Entertainment News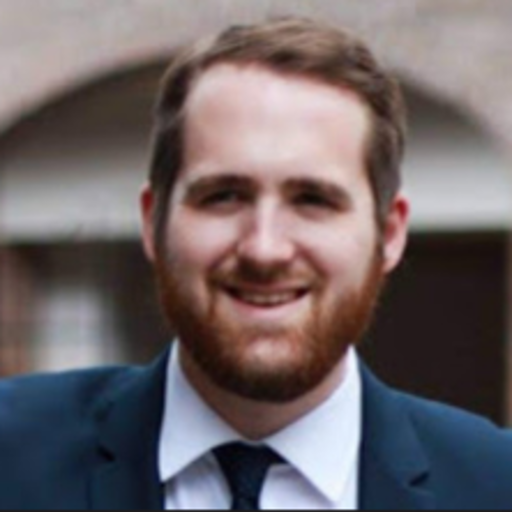 Philip grew up in Louisiana (not New Orleans) before moving to St. Louis after graduating from Louisiana State University-Shreveport. When he's not writing about movies or television, Philip can be found being chased by his three kids, telling his dogs to stop barking at the mailman, or yelling about professional wrestling to his wife. If the stars properly align, he will talk about For Love Of The Game being the best baseball movie of all time.