12 Movies To Stream Or Rent Now That Tenet Is Delayed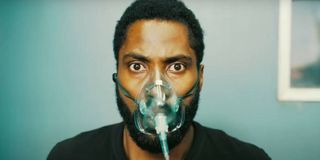 CinemaBlend participates in affiliate programs with various companies. We may earn a commission when you click on or make purchases via links.
While there is still much we do not really know, or can really comprehend so far, about Tenet, one thing that is clear is how the plot seems to involve the reversal of time. Fittingly, yet unfortunately so, time really does seems to be going in reverse for Christopher Nolan's latest mind bender.
Once again, the highly anticipated sci-fi spectacle has been delayed in response to COVID-19, but this time, Tenet's release date is as much a mystery as most of its ambitious writer and director's filmography and will remain so until further notice. However, that does not give heartbroken fans any reason to put all that time to waste. In fact, there are plenty of films of a similar theme, from Christopher Nolan and other filmmakers, that are available to watch on your favorite streaming services or through digital rental while you wait.
Of course, with a concept so unique and, as cast member Robert Pattinson put it, "unreal," as Tenet promises, how could a movie that can appropriately fill its indefinite void already exist? I have 12 in mind you can stream or rent right now without any altering a second in the flow of time.
Inception (Amazon Rental)
Dominic Cobb (Leonardo DiCaprio) leads a team of highly skilled thieves who specialize in extracting ideas from within their targets' dreams, but face the greatest challenge of their career when a former victim hires them to perform the opposite: the seemingly impossible task of implanting an idea into the mind their employer's business rival.
Why it is good to watch while Tenet is delayed: The plot of Tenet, and several other entries on this list alone, shed light on Christopher Nolan's fascination with the manipulation of time, but the Oscar-winning Inception sees him introduce the concept of the manipulation of the human mind in a more literal, unique, and visually striking way that is almost unprecedented to film.
Rent Inception on Amazon here.
Arrival (Amazon Rental)
A linguistics expert (Amy Adams) and a physicist (Jeremy Renner) are enlisted by an Army colonel (Forest Whitaker) to figure out how to communicate with a newly discovered race of extra-terrestrials in order to understand the reason for their earthly visit.
Why it is good to watch while Tenet is delayed: That in itself is a tricky thing to answer because Arrival, a most sophisticated alien "invasion" film from director Denis Villeneuve, is the kind of film that benefits from knowing as little as possible, but how Amy Adams' heroine comes to learn the Heptapods' intentions also allows her to see the world, and her own life, in a way that defies human limitation.
Rent Arrival on Amazon here.
Looper (Amazon Rental)
A young mafia hitman (Joseph Gordon-Levitt) whose targets are sent back from the future finds himself out of a job and in a great deal of trouble when he fails to take out his latest victim: his older self (Bruce Willis).
Why it is good to watch while Tenet is delayed: Like Christopher Nolan, Rian Johnson is a filmmaker who revels in complex storytelling and, like much of Nolan's work, Johnson's 2012 masterpiece Looper cleverly introduces new concepts that alter your perspective of time, while keeping you entranced by its brilliant, noir-inspired execution.
Rent Looper on Amazon here.
Frequency (MAX GO)
A hard-nosed New York cop (Jim Caviezel) is able to speak to his late father (Dennis Quaid) over HAM radio by some unexplainable phenomena that connects them across 30 years, a swelling reunion event which proves to have grave consequences.
Why it is good to watch while Tenet is delayed: Christopher Nolan has assured audiences that Tenet is not a time travel film and neither is 1999's Frequency, but it does involve a pair of do-gooders who take advantage of their ability to manipulate time in order to prevent tragedy, but unlike Tenet, it also happens to be a heartwarming father and son tale.
Stream Frequency on MAX GO here.
Rent Frequency on Amazon here.
Interstellar (Amazon)
To save a dying Earth, a former NASA pilot (Matthew McConaughey) is forced to leave his daughter behind by leading a team of explorers on an outer space expedition in search of a new planet for the human race to call home.
Why it is good to watch while Tenet is delayed: Amid its breathtaking, Kubrick-esque visuals and pre-apocalyptic themes, Interstellar is sort of like Christopher Nolan's astronautical take on Frequency, with the heart of story focusing on McConaughey and daughter (Jessica Chastain), separated by many years thanks to a wormhole, which is where the Tenet comparisons come in.
Rent Interstellar on Amazon here.
The Endless (Netflix)
After receiving a mysterious video tape, two adult brothers (Aaron Moorhead and Justin Benson) return to the cult they escaped years earlier, which soon evolves into an escape from a worse fate than they could have ever expected.
Why it is good to watch while Tenet is delayed: Here we transition from a pair of parent-child stories to the sibling relationship at the core of The Endless, which is another film I am not at liberty to go into specifics as to how it relates to Tenet, but do feel comfortable describing it as a unique, Lovecraftian nightmare that reminds you how short life can be, convincing you to be thankful for that.
Stream The Endlesss On Neftlix here.
Rent The Endless On Amazon here.
Insomnia (HBO Max)
A Los Angeles detective (Al Pacino) engages in a harrowing cat and mouse game with a clever murderer (Robin Williams) in the Alaskan town of Nightmute at a time when the sun never sets.
Why it is good to watch while Tenet is delayed: This is actually one of Christopher Nolan's more grounded thrillers that does not delve into high-concept science fiction however, in this American update of the Swedish 1997 thriller Insomnia, Al Pacino's Will Dormer suffers from a skewed perception of time and reality, like John David Washington's character must feel in Tenet, due to a string of sleepless nights during Alaska's Midnight Sun.
Stream Insomnia on HBO Max here.
Rent Insomnia on Amazon here.
Donnie Darko (IMDb TV, Tubi)
In the late 1980s, a troubled teen (Jake Gyllenhaal), his family, and others from his seemingly idyllic town begin to suffer from increasingly strange and traumatic circumstances, which he may be the key to stopping.
Why it is good to watch while Tenet is delayed: Christopher Nolan was actually an early supporter of this twisted, sci-fi take on the high school genre from writer and director Richard Kelly and probably admires it most for when the title character of Donnie Darko responds to the apocalyptic warnings of a creepy-ass rabbit with time travel as a potential solution.
Stream Donnie Darko on IMDb TV here or on Tubi here.
Rent Donnie Darko on Amazon here.
Deja Vu (MAX GO)
After joining a top secret program that uses an experimental method of surveillance to provide in-depth observation of past events, a New Orleans ATF agent (Denzel Washington) decides to take this technology to the next step in hopes of preventing a devastating terrorist attack.
Why it is good to watch while Tenet is delayed: When comparing Deja Vu to what we know so far about Tenet, it seem to me that when fans of this twisty sci-fi thriller from director Tony Scott finally Christopher Nolan's latest, they may experience some slight deja vu themselves, and not just because it stars Denzel's son.
Stream Deja Vu on MAX GO here.
Rent Deja Vu on Amazon here.
Memento (Tubi, IMDb TV)
A grieving insurance investigator (Guy Pierce) tries to find his wife's killer, despite a debilitating disorder that prevents him from retaining any memory of what took place just before.
Why it is good to watch while Tenet is delayed: Deja vu is certainly not something that the protagonist of Christopher Nolan's American debut has the luxury of in Memento, a brilliant film noir that cleverly puts the audience in Pierce's mindset by presenting the events in reverse, a method that, as previously established, is what Tenet is all about.
Stream Memento on Tubi here or on IMDb TV here.
Rent Memento on Amazon here.
Eternal Sunshine Of The Spotless Mind (Starz)
A man suffering from a crushing break-up (Jim Carrey) discovers that his ex-lover (Academy Award-nominee Kate Winslet) has undergone a procedure to erase her memory of him and decides to the same with his memory of her.
Why it is good to watch while Tenet is delayed: This is yet another film that uses reverse sequential order to tell its main story, but Eternal Sunshine of the Spotless Mind is, instead, about a man trying to forget his girlfriend, in this dreamy, hypnotic, and heartbreaking masterpiece that is, ironically, hard to forget.
Stream Eternal Sunshine of the Spotless Mind on Starz here.
Rent Eternal Sunshine of the Spotless Mind on Amazon here.
Mr. Nobody (Amazon)
The last mortal in a futuristic world of immortals (Jared Leto) recounts his life story to a journalist, who is unable to decipher which of the three, concurrent tales reflects his subject's true arc.
Why it is good to watch while Tenet is delayed: Jaco Van Dormael's Mr. Nobody is an under-appreciated, multi-layered analysis of the lasting power of consequence that not only plays around with the manipulation of time, but also deals with where we come from when we are born, where we go when we die, and the concept is existing in multiple realities at one time, amounting to one of the most dazzling cinematic trips in recent memory.
Rent Mr. Nobody on Amazon here.
What do you think? Do these films quench your thirst for Tenet or do they only make your hungrier for more Nolanesque time manipulation? Let us know in the comments and be sure to check back for additional updates on the long-awaited, fantastic espionage thriller, as well as even more recommendations of what you should look for to rent or stream, here on CinemaBlend.
Your Daily Blend of Entertainment News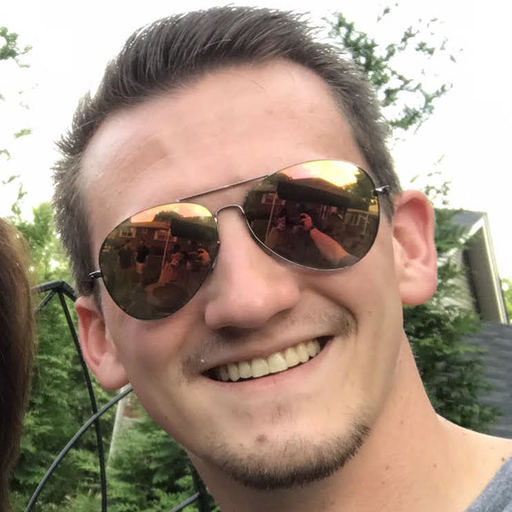 Jason has been writing since he was able to pick up a washable marker, with which he wrote his debut illustrated children's story, later transitioning to a short-lived comic book series and (very) amateur filmmaking before finally settling on pursuing a career in writing about movies in lieu of making them. Look for his name in almost any article about Batman.