Snake Eyes: 7 Quick Things To Know About The G.I. Joe Movie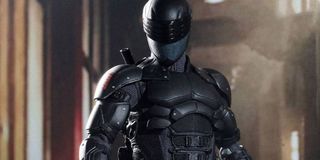 It seems like it has been forever since Paramount Pictures revealed Snake Eyes, the origin story of the fan-favorite character of the same name which will also reboot the dormant G.I. Joe franchise. With so much time passing between the project's initial announcement in May 2018, some fans of the classic character may be wondering what is going on with the Snake Eyes movie. So, for those fans (and everyone else who cares about the movie), here are seven quick things to know about the latest G.I. Joe movie.
The Snake Eyes Movie Will Drop In Theaters July 2021
Pretty much every movie that was supposed to come out in 2020 has either skipped its theatrical run or was pushed back, and Snake Eyes is no different. The origin story was originally supposed to be released in theaters on October 23, 2020, but with the COVID-19 pandemic forcing cinemas to have limited seating or remain closed entirely, Paramount decided to play it safe and delay the release nearly a year to the day with a new premiere of July 23, 2021.
Principal Photography Wrapped In February 2020
This extended delay, however, has little to do with the production being shut down because of the COVID-19 pandemic as principal photography for Snake Eyes wrapped in February 2020, just weeks before the entertainment industry was brought to an abrupt halt. The announcement that shooting had wrapped came via an Instagram post from the film's lead, who praised the cast and crew for everything they did during the shoot in locations such as Vancouver, Canada and Japan. It still remains to be seen, however, if there will be any reshoots required ahead of the action flick's July 2021 release.
Crazy Rich Asians Star Henry Golding Plays Snake Eyes
Henry Golding has had a remarkable run with things since landing one of the leading roles in the 2018 romantic comedy juggernaut Crazy Rich Asians, and he hasn't lost any momentum since. Now the Malaysian-British actor will have a chance to show off his action skills when he stars as Snake Eyes in the upcoming G.I. Joe reboot. News of Golding being tied to Snake Eyes was first announced by Variety in August 2019, and has since been confirmed by the actor himself. The A Simple Favor and Last Christmas actor even shared a black-and-white photo on Instagram in February 2020:
The mysterious image showing Henry Golding's Snake Eyes character walking up a set of stairs at what appears to be a temple is pretty, pretty cool, and surely can't hurt the hype surrounding the movie.
Andrew Koji Plays Snake Eyes' Rival Storm Shadow
What would Snake Eyes be without his longtime rival Storm Shadow? Luckily, we don't have to worry about that reality because Andrew Koji has been cast as Cobra Commander's ninja bodyguard. The British-Japanese actor who is probably best known for his roles in Furious 6 and the Bruce Lee-inspired Cinemax series Warrior, brings a resumé of acting and martial skills, as he has shown in his multiple film and television appearances. In Snake Eyes, Koji's Storm Shadow will be a special forces soldier who happens to be the heir to the Arashikage ninja clan, according to The Wrap.
The Rest Of The Snake Eyes Cast Is Just As Stacked
The inclusion of skilled martial artists doesn't start and stop with Andrew Koji, however, as one of the most talented and underrated action stars of the past decade has a role in Snake Eyes. Iko Uwais, who became a worldwide sensation with a career-making performance in 2012's The Raid: Redemption and its epic 2014 followup The Raid 2: Berandal. In the new G.I. Joe movie, Uwais will play Hard Master, the estranged uncle of Storm Shadow who also trains Snakes Eyes in the hero's early days, as Empire previously reported.
In addition to Henry Golding, Andrew Koji, and Iko Uwais, the Snake Eyes cast also includes Money Heist star Úrsula Corberó as the movie's version of The Baroness, Ready or Not's Samara Weaving as Scarlett, and Peter Mensah (who is most well known for his role as the unfortunate messenger in 300) as Blind Master.
Robert Schwentke Is Snake Eyes' Director
The new Snake Eyes movie is directed by a filmmaker who is mostly known for big-budget blockbusters like the Divergent sequels Insurgent and Allegiant, as well as Red and R.I.P.D., but Robert Schwentke has made some noteworthy movies outside of the action thriller genre with The Time Traveler's Wife and more recently with The Captain. The German director was first attached to movie based on the successful Hasbro line back in December 2018 when Deadline reported that Paramount was looking at hiring him for the third entry in the G.I. Joe franchise.
A Followup G.I. Joe Movie Is Already In The Works
And even though the theatrical release of Snake Eyes is more than a year out, Paramount and Hasbro are already planning a follow-up to the G.I. Joe reboot. In May 2020, The Hollywood Reporter revealed that the studio and toy brand planned on coming together to write another movie set in the same universe. According to the report, the untitled follow-up will build on the events of Snake Eyes in an attempt to expand the franchise, but reportedly will not serve as a traditional sequel to the 2021 action film.
There is still a lot about Snake Eyes that remains unknown at this point, so make sure to check back for updates as we push towards its July 23, 2021 release date. If you want to know what other movies are coming out next year, make sure to check out CinemaBlend's 2021 New Movie Release guide.
Your Daily Blend of Entertainment News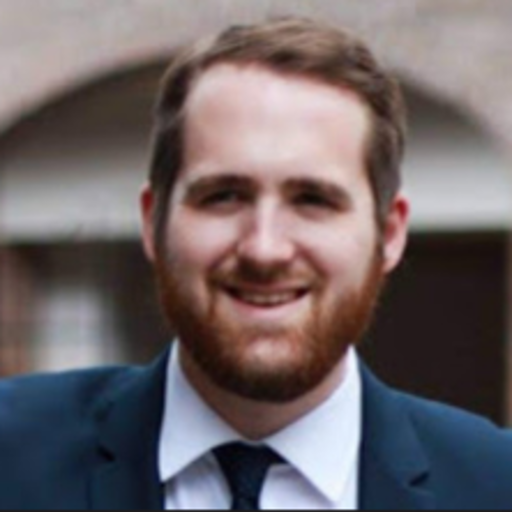 Philip grew up in Louisiana (not New Orleans) before moving to St. Louis after graduating from Louisiana State University-Shreveport. When he's not writing about movies or television, Philip can be found being chased by his three kids, telling his dogs to stop barking at the mailman, or yelling about professional wrestling to his wife. If the stars properly align, he will talk about For Love Of The Game being the best baseball movie of all time.