Why Dune Moving Release Dates Is Actually A Good Thing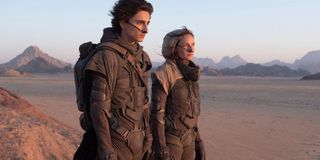 As one could have predicted the moment Wonder Woman 1984 was moved to a Christmas 2020 release date, director Denis Villeneuve's Dune has been pushed to a new release date. However, as an added twist in the year of twists, the star studded reboot of Frank Herbert's legacy sci-fi novel has been placed pretty far out on the calendar. With October 1, 2021 being the new launch weekend for the film, the wait is getting quite the extension. But at the same time, a little under a year to go between today and the new Dune opening does provide some benefits, and is in place for some key reasons. Believe it or not, here's how Dune moving into 2021 is actually a good thing.
Selecting Dune's Release Date Needs Extra Care
If Dune was a film on the same level of brand recognition as DC Comics or Wizarding World franchises over at Warner Bros, the delays would probably be easier to deal with. You can put The Batman pretty much anywhere on the calendar so long as it doesn't run too close to a Marvel movie and it fits in with the studio's pre-existing slate. But with Denis Villeneuve's brand of high concept sci-fi based on legacy properties, it's an enterprise that really needs room to breathe and as little high visibility competition as possible. The blockbuster gets that with its new October date.
There's More Time For Dune Hype To Build
Getting people to the theaters is something that Dune really needs to focus on, and in the run up to the old December date the buzz seemed to start running pretty hot. The first trailer for the film did wonders to introduce folks new to the material to the world of Paul Atreides and his fateful future, and there's been so much talk about Sandworms lately that it's kind of creepy. With almost another year on the clock, this big ticket blockbuster has even more time to turn new fans into members of the ticket-purchasing audience. Come next October, we'll probably see theaters and studios needing a lot of those on the books, so the bigger this movie can play, the better.
Dune Is Definitely A Theatrical Experience That Needs The Proper Scope
Denis Villeneuve's vision for what's supposed to be only the first half of Frank Herbert's Dune isn't meant for home consumption. This is a big screen event. This movie is going to need the full premium experience that only theaters can provide to properly unfold, and it will need as many theaters as possible to do it in. While the Tenet experiment is still being evaluated by professional and audience alike, Warner Bros feels more dedicated than ever to having Dune seen in a climate of safety and enjoyment rather than doing wrong by the film with a release strategy that doesn't fit the production.
Denis Villeneuve Can Take The Time To Properly Finish Dune
Earlier this year, with COVID-19 crushing his planned production schedule, Denis Villeneuve felt like he was basically going to have to hurry to get Dune into proper shape in preparation for theatrical release. Discussing the impact that the on-going pandemic has had on his schedule and his work to complete the blockbuster, the filmmaker was quoted saying,
With crucial reshoots and readjustments already in the cards, it felt like Dune might have to compromise some elements to get into theaters in time. But now, with the extra months added to the projected release date this project has now inherited, there's a good shot that Denis Villeneuve now has the time he needs to complete the project in a proper and complete manner.
Fans Old And New Will Have Plenty Of Time To Read Frank Herbert's Book
The world of Dune can be pretty intimidating. The last time an adaptation of the book hit theaters, director David Lynch and Universal Pictures felt the need to put out a glossary that was handed out to moviegoers who were attending screenings back in 1984. Some folks don't know what Stillsuit are, and can't recite the Litany Against Fear if their life depended on it. Others might know what those things are, but want to brush up on their knowledge before seeing this new film; especially when determining how much this adaptation gets right, and whether or not the cutoff point this first installment ends on is fitting or frustrating. Now there exists extra time for folks to check out Herbert's original book, which might have been hard for some people to find time for between now and mid-December. Dune's delay will hopefully allow libraries and bookstores to stock copies accordingly. Between the trailer's content, and Herbert's legendary text, that feels like a one, two punch when it comes to selling viewers at large on why Dune truly is deserving of all the attention paid to its release date.
Dune will now open on October 1, 2021, ready to re-introduce the world to its epic universe. But if you're curious as to what movies are still opening in 2020, on top of what else has moved into the next year's calendar, check out our frequently updated release schedules! There's been a lot of changes as of late, and you're going to need the right information for your return to theaters.
Your Daily Blend of Entertainment News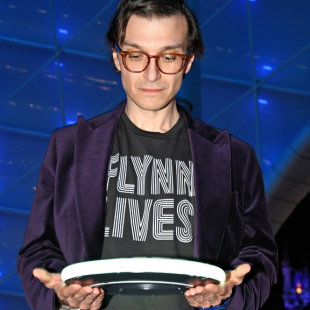 Senior Movies Contributor
CinemaBlend's James Bond (expert). Also versed in Large Scale Aggressors, time travel, and Guillermo del Toro. He fights for The User.