What To Watch On Streaming If You Love Vampires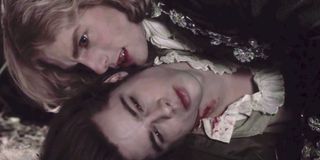 CinemaBlend participates in affiliate programs with various companies. We may earn a commission when you click on or make purchases via links.
For centuries, vampires have been lurking in the shadows, haunting our nightmares, and bringing us bloody good entertainment. These mesmerizing creatures started off as folklore but grew into the more popular image of them, Draculas and such. Every few decades, it seems like they find new life and new incarnations. Vampires are truly immortals because they have no expiration date when it comes to their popularity. Vampire movies and TV shows are constantly being made, and people now have so much access to revisit their favorite ones on various streaming platforms.
Vampire TV shows and movies were some of my favorite source of entertainment growing up. The concept has always fascinated me and seeing how writers depict and further their mythology. Luckily for me, and the many vampire fans out there, the internet has plenty to sing your fangs into. Let's look at some of the vampire TV shows and movies currently available to stream.
Interview With The Vampire (1994)
Brad Pitt and Tom Cruise star in Interview with the Vampire. It is a film about Louis (Brad Pitt) and focuses on him telling his undead life story to biographer Daniel (Christian Slater). It recounts Louis' journey as a vampire with the infamous Lestat (Tom Cruise). Kirsten Dunst and Antonio Banderas also star in Interview with a Vampire.
Why It's A Good Option For Vampire Fans: Interview with A Vampire is more in the tone of the classic vampire tales than say Twilight, but it's kind of the beginning of the vampires who have feelings craze. You know the tortured, lonely, and thirsty ones. Everyone involved in Interview with a Vampire gave an unforgettable performance, but Tom Cruise is the standout in this one, and this is definitely one of his strongest performances.
Stream it on Hulu here.
The Vampire Diaries (2009-2017)
Elena Gilbert (Nina Dobrev) finds herself drawn to vampire Stefan Salvatore (Paul Wesley) but if falling for a vampire isn't complicated enough, she meets his brother Damon (Ian Somerhalder) and soon starts to fall for him as well. It's a good old fashion love triangle.
Why It's A Good Option For Vampire Fans: The Vampire Diaries has 171 episodes, so vampire fans have plenty to watch. It's a series that explores the complexity of being a vampire that is tormented by his past but also unable to completely escape a circle of violence and addiction. It's also a good show if you just happen to enjoy love triangles and hook-up musical chairs.
Stream it on Netflix here.
The Twilight Saga (2008-2012)
Bella Swan (Kristen Stewart) has just moved to Forks. She immediately finds herself drawn to the mysterious Edward Cullen (Robert Pattinson). Bella and Edward's natural attraction to one another makes it hard for Edward to resist her, which he really wants to because he's a vampire and doesn't want her to enter his dangerous world.
Why It's A Good Option For Vampire Fans: Twilight has five films in the franchise, so it gives vampire fans plenty to watch. Twilight really capitalizes on the supernatural romance genre, so if you're into that sort of thing, then you'll have plenty of swoon-worthy moments with Bella and Edward, and even Jacob (Taylor Lautner) and Bella.
Stream it on Hulu here.
The Originals (2013-2018)
At one point, the Original vampires, led by Klaus (Joseph Morgan), were one of the best things to happen to The Vampire Diaries, but they were stealing the spotlight of the tired Stefan, Damon, and Elena love triangle. So Klaus, Elijah (Daniel Gillies), Rebekah (Claire Holt), and others were shipped off to New Orleans for their own spin-off called The Originals.
Why It's A Good Option For Vampire Fans: The Originals had a shorter life than The Vampire Diaries but it was a bit more mature than its parent series and explored more of the psyche behind the Originals characters and made Klaus actually a rootable hero instead of just a cool villain.
Stream it on Netflix here.
Buffy The Vampire Slayer (1997-2003); Angel (1999-2004)
Buffy The Vampire Slayer is about a teen girl who is burden with the task of saving the world. Angel is the Buffy spin-off series that follows a vampire with a soul Angel as he moves to Los Angeles and tries to fight the forces of darkness in the city of angels. Sarah Michelle Gellar was the lead of Buffy The Vampire Slayer and David Boreanaz was the lead of Angel.
Why It's A Good Option For Vampire Fans: Buffy the Vampire Slayer is one of the best series about vampires. It exceeded expectations by becoming a cult classic that many love because it touches on average human dilemmas sprinkled with some vampire drama. Angel is an adequate companion series because it has a similar tone and pulse.
Stream them on Hulu here: Angel, Buffy
Fright Night (1985, 2011)
The 1985 Fright Night follows Charley Brewster (William Ragsdale) as he discovers his neighbor Jerry (Chris Sarandon) is a vampire. He teams up with TV vampire hunter Peter Vincent (Roddy McDowall) to stop him. The 2011 version follows the same premise but with Anton Yelchin as Charley, Colin Farrell as Jerry, and David Tennant as Peter.
Why It's A Good Option For Vampire Fans: The 2011 Fright Night remake is one of those rare movies that pays homage to the original while finding its own style and voice. Overall, the Fright Night concept is just fun. It's fun to watch Jerry and Charley battle it out.
Stream it on Showtime here and Amazon Prime here.
Vampires Vs. The Bronx
Vampires vs. The Bronx is a Netflix original movie about three boys who have to combat vampires trying to take over the Bronx. The whole film makes commentary on gentrification. It stars Jaden Michael, Gerald W.Jones, Gregory Diaz, Sarah Gadon, and The Kid Mero.
Why It's A Good Option For Vampire Fans: Vampires vs. The Bronx feels like a classic 80s action-adventure film, similar to The Goonies and The Lost Boys. The film has three charismatic young leads and tries to show some of the character and vibrancy of the Bronx neighborhood and the people who love it.
Stream it on Netflix here.
John Carpenter's Vampires (1998)
Master of horror John Carpenter puts his unique spin on the vampire genre with Vampires. It stars James Woods as Jack Crow, a vampire hunter who faces off against his biggest foe yet Valek (Thomas Ian Griffith). Sheryl Lee, Daniel Baldwin, and Tim Guinee also star in Vampires.
Why It's A Good Option For Vampire Fans: Vampires is a gritty film that puts vampires in the spaghetti western-horror genre. If you prefer a darker take on the world of vampires, then Vampires may be a good fit.
Stream it on Amazon Prime here.
From Dusk Till Dawn (1996)
Robert Rodriguez directed and Quentin Tarantino wrote From Dusk Till Dawn, a horror movie about the Gecko brothers Richie (Quentin Tarantino) and Seth (George Clooney) who are bank robbers who end up facing a bar full of vampires. Juliette Lewis, Salma Hayek, and Harvey Keitel also star.
Why It's A Good Option For Vampire Fans: From Dusk Till Dawn is a stylistic, guns a blazing take on the world of vampires in a way only Rodriguez and Tarantino can do. It's wacky and exciting from beginning to end.
Stream it on AMC+ here.
What We Do In The Shadows (2019-)
Nandor (Kayvan Novak), Laszlo (Matt Berry), Nadja (Natasia Demetriou), and Colin Robinson (Mark Proksch) are four vampires living together with their familiar Guillermo (Harvey Guillen). What We Do In The Shadows is told in a mockumentary style and shows the everyday adventures of these characters.
Why It's A Good Option For Vampire Fans: Taika Waititi and Jemaine Clement created the series based on their 2014 movie of the same name. The What We Do In The Shadows series is just as hilarious as the movie and offer fun tributes to the vampire genre, such as an episode with cameos by famous TV and movie vampires.
Stream it on Hulu here.
True Blood (2008-2014)
True Blood follows Sookie Stackhouse (Anna Paquin), a waitress with telepathic abilities living in Bon Temps, Louisiana. The series starts a few years after vampires have been allowed to integret into society with humans, because of the invention of a synthetic blood product called Tru Blood. The first season revolves mostly around Sookie falling for vampire Bill (Stephen Moyer).
Why It's A Good Option For Vampire Fans: True Blood is a lot more sexy, gruesome, and explicit than many vampire series. It's raunchy, but also sucks you into the drama of these souless creatures.
Stream it on HBO Max here.
Blade (1998)
Wesley Snipes stars in this version of Blade. Blade is a Marvel Comics superhero who is a half-human and half-vampire hybrid who fights vampires. Stephen Dorff, N'Bushe Wright, Kris Kristofferson, and Donal Logue also star in Blade.
Why It's A Good Option for Vampire Fans: Blade is a thrilling superhero that reinvents the idea of a vampire hunter. He's a badass who is burdened and strengthened by his vampire lineage. Blade is a great action-adventure that's a thrill ride the entire film.
Stream it on Hulu here.
Hulu, Amazon Prime, Netflix, and even Disney+ have a few great vampire movies and shows available to stream. So don't be afraid to get a little dangerous and stream vampire content all year long. And if you're looking for even more great horror movies and shows, don't forget to take a look at our rundown of the best zombie films of all time.
Your Daily Blend of Entertainment News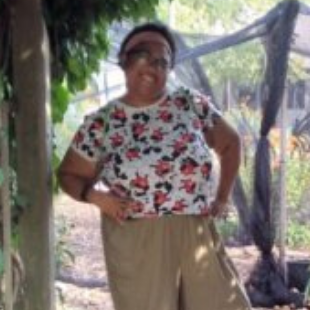 Spent most of my life in various parts of Illinois, including attending college in Evanston. I have been a life long lover of pop culture, especially television, turned that passion into writing about all things entertainment related. When I'm not writing about pop culture, I can be found channeling Gordon Ramsay by kicking people out the kitchen.