Why We Didn't See More Divergent Movies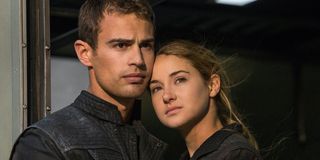 (Image credit: (Lionsgate))
We've sensed a troubling pattern in Hollywood, concerning our favorite YA series. For every massively successful movie franchise formed, there's a not so delicately handled one that always seems to follow. For the Harry Potter franchise, it was the Percy Jackson movies – which we just delved into previously. For Hunger Games it was the Divergent movies. As the blockbusters starring Jennifer Lawrence began to wrap up on the big screen, Lionsgate pursued Veronica Roth's book trilogy for the big screen with Shailene Woodley. But what happened?
Remember being left on that cliffhanger in 2016's Allegiant, and then just never hearing about the Divergent movies again? There's a few reasons why the sci-fi franchise never reached the heights of Katniss Everdeen's resistance or at the very least wrapped up its planned four-film arc. Let's break down why we didn't see more from Divergent:
How Many Divergent Movies Have We Seen
The Divergent series tracks the journey of Tris Prior, a young woman living in a dystopian society that divides its society into five factions. Tris learns she is "Divergent," someone who has attributes aligning to multiple factions, but chooses to join the Dauntless or "brave" faction and hide her identity. The movie franchise started on a fairly high note with 2014's release and made relatively good money at the box office. But following Harry Potter and Hunger Games, the series didn't exactly distinguish itself on the big screen with some familiar concepts about being sorted in houses and secret revolutions and such. But otherwise, Neil Burger's Divergent was solid.
For the second and third films, 2015's Insurgent and 2016's Allegiant, the franchise was taken over by director Robert Schwentke of RED and R.I.P.D. The films were shot back to back, but Insurgent made about the same money as the previous film and left many audiences walking out without much interest in seeing the franchise continue. Everything that worked in Divergent, just about falls apart in Insurgent. And Allegiant was proof, given its box office numbers fell over $100 million in the matter of a year.
Were There Plans More Divergent Movies?
Like many franchise closers before it, Divergent was set to split the third and final book Allegiant into a two-part movie. The first part was delivered to fans back in 2016 but the second part set to be called Ascendant fell through. One major setback was Robert Schwentke's decision to hand off his director keys after shooting the other two films back to back and Age of Adaline helmer Lee Toland Krieger going to take over the project. When Allegiant bombed at the box office, plans shifted regarding Ascendent and it was announced the series would end with a made-for-television movie that would lead-in into a spinoff series.
Of course the idea of a previously intended blockbuster franchise being downgraded to a TV movie, was a major red flag that fans caught on fast to. Woodley also openly expressed her disinterested feelings on the matter with these words:
As the project remained in limbo, the cast including Zoe Kravitz, Angel Elgort and Miles Teller started to move on to other projects, and Woodley officially passed on starring on the TV project in early 2017. Even without Tris, the rest of the cast involved didn't seem happy or interested with the series by the time it ended. Miles Teller shared that he found out about Lionsgate's intended shift to TV a mere 20 minutes before the news broke a year before confirming he'd passed as well.
Why We Haven't Seen More Divergent Movies
Low box office and the ill fate of Ascendent that led the cast to bow out of the franchise isn't all there is to talk about when it comes to the abrupt end to the Divergent franchise either. There's a deeper seated issue here, subsequently made clear by Lionsgate CEO Jon Feltheimer admitted back in 2016 during a Wall Street conference call. In his words:
There you have it, if it's not clear already by viewing the actual movies. Earlier this year, Zoë Kravitz echoed this statements while on Dax Shepard's Armchair Expert podcast as well:
The care that needed to be put into a complex sci-fi franchise like Divergent with a lot of moving parts just was not put into the series from start to finish and this led to it being shortchanged. Veronica Roth's world is not a simple one for a filmmaker to work with and if one doesn't have their heart and a large stake into it, you get what we got. It doesn't help that Veronica Roth's final novel does not have a strong conclusion as is. The source material in some aspects does sadly fall apart in the Allegiant novel, especially with the series' controversial conclusion that kills off its lead, Tris.
Are There Any Plans For Future Divergent Movies?
Whereas Percy Jackson is finally getting its due with a Disney+ TV show in the works after its movie series was cancelled, there's not much hopeful news to discuss about the future of Divergent on the big screen. The movies were not handled with love and care and I don't imagine the series will see a resurgence in the near future unless Veronica Roth decides to write more books about the dystopian world and sparks a new interest in the novel series. We can at least rest easy knowing the first Divergent movie can give fans their movie fix on the trilogy and seeing each member of the cast go on to do some incredible projects (sometimes together) has been a joy.
What do you think about what happened to the Divergent movie series? Vote in our poll below.
This poll is no longer available.
Your Daily Blend of Entertainment News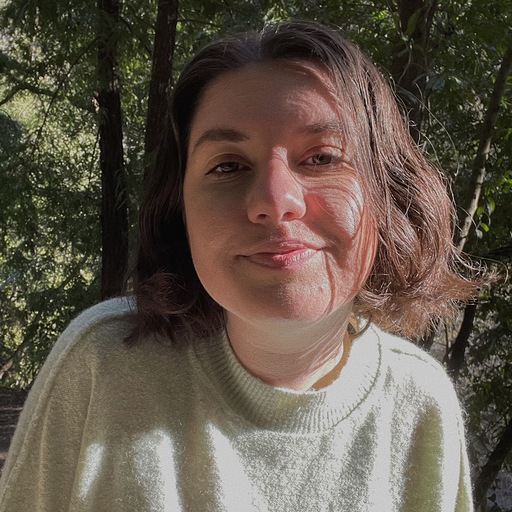 YA genre tribute. Horror May Queen. Word webslinger. All her writing should be read in Sarah Connor's Terminator 2 voice over.