Jared Leto's Joker And 6 Other Marvel And DC Movie Villains Who Didn't Get Enough Time To Shine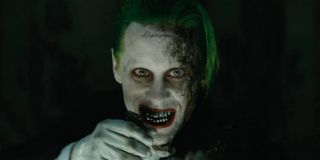 Everyone has their own favorite iteration of The Joker from the various comic book adaptations the DC villain has been featured in, but there are few who would cite the version in Suicide Squad as their top pick. Personally, I am not sure where I would rank that portrayal (as played by Jared Leto) because, quite frankly, I do not believe the character was given enough screen time to be properly judged among the likes of Heath Ledger, Jack Nicholson, or Mark Hamill. He is not the only one either.
There are more villains from the pages of DC and Marvel alike who have been put on the back burner in a major movie adaptation than the average audience member may realize, most likely because their role was so unfairly small that the memory of them did not survive past the end credits (or the post-credits scene, even). However, that may be the more ideal fate when compared to being portrayed in such a disappointing fashion that you never hear the end of it from fans.
I have compiled a list of characters who have suffered either outcome in hopes to give credit where it is due - or, at least, remind people of the value in second chances. If you ask me, the following seven comic book movie villains deserve that opportunity to outgrow their infamy, starting with one who has actually been granted that wish recently.
The Joker (Suicide Squad)
To be even more honest about my take on Jared Leto in Suicide Squad than I was earlier, I genuinely believe that there were glimpses of a decent portrayal of the Clown Prince of Crime that was stifled by (in my humble opinion) a horrifyingly weak and misguided script that unconfidently treated the character like test footage. However, Zack Snyder, apparently, has a plan to revive The Joker for his upcoming recut of Justice League, in which the Academy Award winner will reprise Batman's arch nemesis in reshoots. Now, hopefully, he can finally interact with Ben Affleck's iteration of the Dark Knight - who has also been treated unfairly by many, if you ask me.
Deathstroke (Justice League)
The Joker is actually not the only DC villain getting a second chance in the Snyder Cut, which will also see the alter ego of Slade Wilson get more screen time than a post-credits sequence. Regardless of how you feel about 2017's Justice League, few would refute that the final tag was an exciting taste of what was to come from Joe Manganiello's take on Deathstroke in later installments, only to be scrapped in lieu of the disappointing box office returns. It is refreshing to see the actor get another shot at playing the samurai sword-wielding assassin in action.
Ulysses Klaue (Black Panther)
The problem with, arguably, Andy Serkis' biggest non-motion capture role to date is not a polarizing portrayal (far from it, actually) or lack of ample screen time, but an all-too abrupt ending to his arc after just two movies the Marvel Cinematic Universe, as I see it. Sure, Ulysses Klaue was not the main antagonist of Black Panther, but could there have not been a simpler way for Killmonger (Michael B. Jordan) to take back the spotlight from Serkis' joyfully menacing scene-stealer than murdering him? I guess, on the bright side, it opened up the actor's schedule to play Alfred Pennyworth in Matt Reeves' The Batman.
The Mandarin (Iron Man 3)
That being said, I wonder why Oscar winner Ben Kingsley has not sought out a DC movie role, especially after the MCU made him NOT The Mandarin but a burnout actor only posing as the ruthless terrorist in Iron Man 3. This really pissed off a great deal of fans who were anticipating a proper depiction of one of Marvel's most feared antagonists, but instead got Trevor Slattery. However, it appears that Kevin Feige took those complaints to heart and would later promise a reveal of the true Mandarin in the upcoming Shang-Chi and the Legend of the Ten Rings.
Salvatore Maroni (The Dark Knight)
After 12 years, praise over Heath Ledger's Oscar-winning Joker performance and Aaron Eckhart as the best Harvey Dent since Billy Dee Williams is far from over, but the one villain from The Dark Knight whom no one talks about is Salvatore Maroni. I would not blame you if you forgot that was even the name of "that one gangster guy" (played by Eric Roberts) since his role in Christopher Nolan's game-changing sequel is overshadowed by just about everything else that happens. It is a shame, though, because Maroni (otherwise known as "The Boss") is a formidable Batman foe in DC Comics, which is why I hope to see them go toe-to-toe in a more prominent fashion in a future film.
Dormammu (Doctor Strange)
I also hope the same for Doctor Strange and Dormammu, who did cross paths in Scott Derrickson's 2016 film starring Benedict Cumberbatch (in both roles, actually), but in a scene that, while funny, is a little repetitive and underwhelming when you imagine what it could have been. The Lord of the Dark Dimension is a being more powerful than most in the Marvel Universe, and to see him defeated by, basically, the plot of Groundhog Day leaves something to be desired. However, I believe that DC may have committed an even greater sin in that same regard.
Doomsday (Batman V Superman: Dawn Of Justice)
There is actually a lot that I do not like about how Batman v Superman: Dawn of Justice depicts this Kryptonian Beast, from the turd-like design to his nonsensical creation by splicing the DNA of Lex Luthor (Jesse Eisenberg) with General Zod (Michael Shannon). The most disappointing aspect, however, is seeing this villain and the iconic story he comes from wedged into the third act of a movie that, some would say, was packed with a few too many familiar DC plot lines already. I believe Doomsday should have been saved for a proper, centralized live action adaptation of "The Death of Superman," and if what Zack Snyder says is true, perhaps he will.
What do you think? Are you excited for the possibility of a "The Death of Superman" reboot one day, or do you believe that some movie mistakes are destined to never be corrected and that, unfortunately, is one of them? Let us know in the comments and be sure to check back for additional information and updates on the future of your favorite Marvel and DC villains (and heroes), as well as even more retrospectives on the most polarizing moments in comic book movies, here on CinemaBlend.
Your Daily Blend of Entertainment News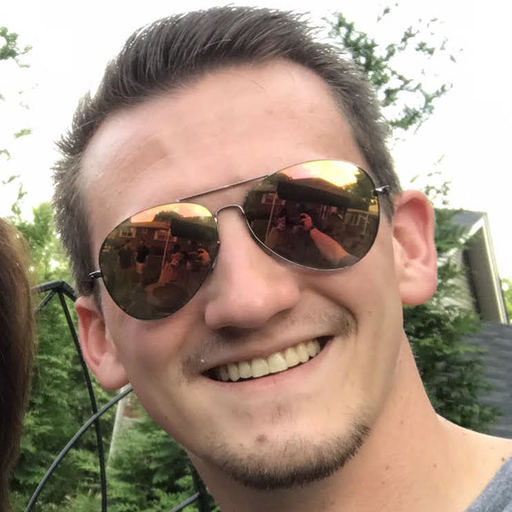 Jason has been writing since he was able to pick up a washable marker, with which he wrote his debut illustrated children's story, later transitioning to a short-lived comic book series and (very) amateur filmmaking before finally settling on pursuing a career in writing about movies in lieu of making them. Look for his name in almost any article about Batman.