3 Directions Happy Death Day 3's Story Could Go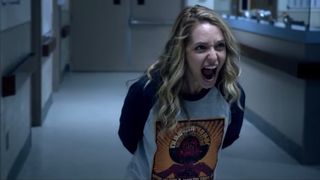 Warning: spoilers for the Happy Death Day series are in play. If you haven't seen those films, you may want to turn back before you get trapped in this particular loop.
As director/co-writer Christopher Landon and co-writer Michael Kennedy are about to unleash the madness that is Freaky upon the world, anticipation is running pretty high in the horror community. Which only means the fact that talk surrounding Happy Death Day To Us, the potential third and final entry in Landon's hysterical slasher trilogy, is going to become louder. Despite the film seeming dead in the water shortly after Happy Death Day 2U failed to match the success of its predecessor, fortune has smiled, and some pre-studio involvement movement has been undertaken.
While it's all rather top secret and being kept tightly under wraps, Christopher Landon does have a story written for the still yet-to-be-green-lighted film; and he's even talked up the potential details surrounding the movie quite a few times. Looking into what's been said about Happy Death Day To Us, and using some educated guesses based on the events of the first two films, here are some potential directions this final installment could take.
Tree And Her Friends Navigate A Government Conspiracy
At the end of Happy Death Day 2U, Tree Gelbman (Jessica Rothe) and her friends, who happened to be behind the temporal madness she encountered in the first place, were whisked away by government agents. With the Sisyphus Quantum Cooling Reactor, also known as Sissy, in the possession of DARPA, the plan was to use the reactor's time looping abilities on an unlucky guinea pig to study how exactly Sissy works. This leads to the huge cliffhanger that sees Tree's rival/sorority sister Danielle (Rachel Matthews) locked in her own cyclical hell. But what if the whole reason for this experiment is because Happy Death Day To Us follows our gang of intrepid scientists in their decoding of a government conspiracy.
Christopher Landon has said that the third film wouldn't be taking place on the same day, so there's a chance that the time loop action might get removed from the equation totally. Or, it might just be reframed where Danielle is making her way through a loop, but that chain of events is more of a B-plot to keep the Happy Death Day energy going. Either way, when a government entity like DARPA becomes involved, you know someone's probably hiding something that only a group of PG-13-friendly protagonists can untangle.
Tree Gets Stuck In A Time Loop With A Murderous Danielle
Looking at the trilogy as a whole, there's been two constants that's prevailed throughout both previous installments of Happy Death Day: Tree Gelbman cycles through a day from hell, and she learns a new lesson in getting over the death of her mother. While Happy Death Day To Us isn't taking place on the same day, that doesn't mean that the adventure can't take place on Tree's birthday in another year. Before we go any further, let's read Christopher Landon's comment on the time period of this third film really carefully:
Now, with those stipulations in mind, here's where Happy Death Day To Us could potentially go in this scenario. As Tree selected Danielle as the test subject for the experiments being run by DARPA, we've seen that the head of Kappa Pi Lambda landing in a scenario far worse than death. But what if this very scenario drove her to become a homicidal killer in her own recursive dimension of terror, and Tree had to go in and settle the score once and for all? You'd not only have the two characters having it out for good, but you'd also see Tree summoning all of her time looping skills to survive a new loop that isn't October 18th, 2017.
Tree Teams Up With Her Older Self In A Time Loop
At one point in the discussions surrounding Happy Death Day 3, another title for this potential sequel was thrown out before Christopher Landon confirmed Happy Death Day To Us as most promising candidate in the running. Jessica Rothe herself threw out both the title mentioned above, as well as the potential title Happy Death Day Tree, into the open, and it happened a little over a week before Landon's title became more nailed down. Seeing as this next loop doesn't have to take place on the same day, and multiple Trees would make both of those titles sensical choices, there's another potential avenue for this film to take: one in which Rothe's own wildest sequel pitch could come true.
Earlier this year, Jessica Rothe showed such excitement and dedication to Happy Death Day 3 that she said she'd do it even if it was Tree coming back several decades down the line as a 50-year-old badass. So why not create an entry where Tree somehow gets zapped into the future and has to live the same day over and over again with her older self? Instead of reusing the story of Tree trying to get over the past, the final entry of Happy Death Day's story could see Tree making peace with the uncertain future. Cue the voyage of self-discovery, another Babyface killer on the prowl and a finale that lets us say goodbye to a character we've all grown rather fond of.
No matter what the final idea turns out to be, Happy Death Day To Us is an idea that even Blumhouse producer Jason Blum is keen on getting into the works. As the film is being actively developed at the moment, all that needs to happen is for the ultimate studio seal of approval to be issued, and fans will get to see the conclusion to the adventures of Tree Gelbman and the rest of the Bayfield University gang! For now though, it's time for Freaky to swap bodies, and body counts, in theaters on November 13. If you're interested to see what else lies ahead for theatrical release throughout the rest of the year, check out our 2020 release schedule. Meanwhile, Happy Death Day 2U is currently available on Cinemax and MaxGO, should you want to enjoy it for yourself.
Your Daily Blend of Entertainment News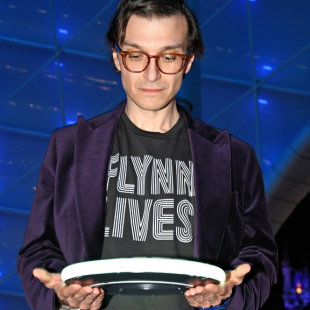 Senior Movies Contributor
CinemaBlend's James Bond (expert). Also versed in Large Scale Aggressors, time travel, and Guillermo del Toro. He fights for The User.