Why Disneyland Is Going To Have A Harder Time Reopening Than Walt Disney World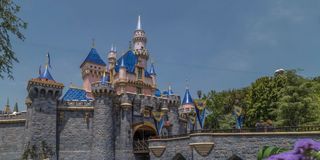 Disneyland Resort is the only Disney theme park that has yet to reopen following its closure in March. At this point, given the state of California's significant restrictions, it looks like it could still be several more months before Disneyland is given the ok to reopen, even with all the expected health and safety precautions that parks like Walt Disney World are already using.
Disneyland has been arguing that following the success that Walt Disney World has seen, there is proof that it too can reopen safely. I would largely agree with this, as it's clear that social distancing, mask requirements, temperature checks and other precautions are working exactly as intended, and Disney World has yet to see any major outbreak.
Having said that, while Disneyland may look nearly identical to Walt Disney World's Magic Kingdom, the resort is going to have many unique challenges to overcome that Walt Disney World never saw. Here are some places where Walt Disney World's success simply won't be able to be easily translated to Disneyland.
The Size of Disneyland Resort
Between the geographic size of Walt Disney World and the number of people who are inside its borders during a normal day, the theme park resort is larger than some decently-sized cities, because originally it was supposed to be one. Walt Disney World is actually part of the Reedy Creek Improvement District, a special municipal designation in Florida that gives Disney World control over its own destiny in many ways. So it almost is its own city, consisting not just of the four theme parks, but two water parks and over 20 hotels, all spread over two counties.
By comparison, Disneyland Resort is two theme parks, three hotels and Downtown Disney, and you can walk from the theme park entrance plaza to the Disneyland Hotel at the far end of Downtown Disney in just a few minutes. Everything is up against everything else. This means that whatever limited number of people are allowed into Disneyland Resort when the theme parks open up, they'll be found within a relatively small geographic space, making social distancing that much more difficult. Certainly, a Disneyland at, say, 20% capacity will have fewer people in than a Walt Disney World of the same size, but those people will still need to be managed more closely.
Socially Distant Queues
This issue of size for the Disneyland Resort is something which is equally important when we're talking about the individual theme parks as well. The size of places like Magic Kingdom have been invaluable because the need to create socially distant attraction lines at Walt Disney World have created some very circuitous routes through the theme parks. The fact is that some attractions appear to be closed not because they can't be open, but because there simply isn't enough space in the theme parks for all of these extremely long lines snaking through the various lands.
That problem is going to be that much more of an issue at Disneyland. If Tomorrowland at Magic Kingdom has an absolutely insane line that's running all over the place, then Disneyland, where Tomorrowland is a fraction of the size, is going to have to be even more creative when it comes to figuring out where to put all the people that want to get on any given ride.
Disneyland's Unique Features
Beyond the size, there are a handful of other unique aspects to Disneyland that are going to make some things about a pandemic opening of the resort a bit tougher than what Walt Disney World had to deal with. One of the first pictures that I remember seeing after Magic Kingdom opened showed the famous stretching room at the Haunted Mansion. It's a room where a group of guests are gathered together and where the story of the ride really begins. At Magic Kingdom, that room is simply being skipped over in order to keep large groups from crowding together indoors. Instead, the doors of the room simply sit open and guests walk a path from one end to the other, and continue on their way through the mansion.
Except that won't work at Disneyland's Haunted Mansion. At Walt Disney World, the stretching room works by having the ceiling of the room move upwards, but at Disneyland, the same effect is handled by having the floor move downward. The stretching room is an actual elevator at Disneyland, and the rest of the attraction is found below ground level. This means the Haunted Mansion can't function at Disneyland without the stretching room. So how is that going to work? Seeing one of Disneyland's marquee attractions closed even after the park has a chance to open would be awful.
Disneyland's Local Popularity
Walt Disney World is one of the single most popular vacation destinations in the world. People travel not only from all over the country, but all over the world to visit. This fact has been both a blessing and a curse during the era of COVID-19. The simple fact is it hasn't been too complicated for Walt Disney World to manage the crowds these days because the crowds are mostly staying home. Even if people felt comfortable going to Walt Disney World, the steps required to get there are likely seen as too much. This means the park is visited mostly by locals right now, which is a small fraction of the number of people that would normally be there.
While Disneyland certainly welcomes guests from all over the world as well, the number of international guests and those from out of state make up a significantly smaller percentage of an average day's attendance. Disneyland finds itself in the heart of Southern California, one of the most populated areas in the world, and a lot more people from the local area visit Disneyland on a normal day than they do Walt Disney World. This is only going to make managing those people that much more difficult. Whatever constitutes "max capacity" at Disneyland, the resort has a much higher chance of hitting it on a regular basis.
None of this is to say that Disneyland Resort can't handle these unique challenges, and I seriously doubt I'm saying anything here that hasn't already been considered by the powers that be at Disneyland Resort. There's probably already a plan in place to deal with these problems. I firmly believe that Disneyland can do just as good a job managing guests during a pandemic as it does normally. However, it's also true that the Walt Disney World solution won't be able to perfectly translated to Disneyland. There will need to be creative solutions for these unique problems. I certainly hope to see these creative solutions sooner rather than later.
Your Daily Blend of Entertainment News
Content Producer/Theme Park Beat
CinemaBlend's resident theme park junkie and amateur Disney historian. Armchair Imagineer. Epcot Stan. Future Club 33 Member.