5 Things That Should Be Added To Downtown Disney At Disneyland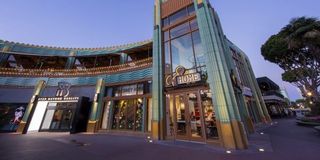 The recent decision by Disneyland not to move forward with its fourth hotel has left something of a gaping wound in Downtown Disney, the pedestrian mall adjacent to the theme parks in California. All of the existing shops and restaurants that existed in the space where the hotel was going to be built have been shut down and with the exception of the popular Earl of Sandwich, which recently reopened, it seems unlikely they will return. While this has created a problem for Disney Parks, it's also an opportunity.
Disneyland Resort now has a large open space and the company can do essentially whatever it wants inside that space. So what should be done? While Downtown Disney seems to have anything you could conceivably want in a pedestrian mall, from food and shops to an art gallery (of Disney-inspired art, of course) there are a few things it doesn't have and now would be a great time to add them.
A Pleasure Island Style Nightclub
Disneyland is a place that's fun for all ages and while that phrase traditionally means "fun for kids," as somebody who has been an adult much longer than he was ever a kid, the parks are truly fun for grown-ups as well. Disney knows this and the company has done many different things over the years to cater to the adult Disney audience. One of these was Pleasure Island, a collection of nightclubs that were part of the Walt Disney World version of Downtown Disney, now called Disney Springs.
While Pleasure Island no longer exists, it would be nice to have at least one location of its kind available someplace. Disney's California Adventure hosted ElecTRONica followed by the Mad T Party for many years which provided both DJ dance music and even, in the latter case, a live band, combined with an outdoor bar to give more mature fans a place to party. It was truly an "all ages" dance party. Only at Disneyland can you find a 6-year-old and a 60-year-old both dancing to Pink's "Raise Your Glass" as sung by a woman dressed like a character from Tim Burton's Alice in Wonderland. It was just as bonkers as it sounds, but it was so much fun. With no indication that anything like it will be coming back to DCA soon, a Downtown Disney location would be perfect. Many of the performers that made up the Mad T Party Band now perform together regularly in Southern CA as Hiatus, so if Disney needs a house band for the new location, they should know who to call.
Flynn's Arcade
Club Disney was a short-lived attempt by the Mouse House to get in on the (then) growing trend toward adult-themed video arcades. Think Dave N' Buster's but with mouse ears. While Disney initially planned multiple locations, only a few ever opened and the idea died after only a couple years. However, the concept has promise and could be revitalized at Downtown Disney.
Whether Disney decides to revive the concept itself (probably calling it something else) or simply rent the space to an outside company doing the same thing, the idea has merit. It provides both another food option in the area as well as a way to keep everybody in a family entertained. If Disney puts its name on it, it can call it Flynn's and style it after a retro 1980s arcade like something out of Tron, but that's just my nostalgia talking.
Disney Park Concessions
One of the best things about Disney Parks is the food. There are numerous unique tastes that you can only find in the parks and many, myself included, make some of those foods as key a part of any Disneyland trip as making sure to ride Space Mountain. However, sometimes it would be nice if those foods were a bit more available.
It's understandable that Disneyland wouldn't want to give you access to those unique foods -- the folks at Disney want us to buy park tickets. At the same time, nobody is going to spend $100 to be able to buy a Dole Whip, no matter how bad they want one. Southern CA locals and even Disneyland guests who are just at the other end of the resort but desperately crave a specific kind of churro would probably pay for it if there was a place they could get it. Disney has already been using food trucks to fill the vacant space at Downtown Disney. Put in trucks that sell park specific food, maybe even stuff you can only get at those trucks, and the people will come.
Image Courtesy Disneylandnews.com/Disney
The Edison
One of the newest places to open at Disney Springs in Orlando is also its most unique. The Edison is a restaurant, a lounge, but also an entertainment venue. It's got an interesting steampunk aesthetic which is actually based on an existing nightclub in Los Angeles, so putting something similar in Anaheim wouldn't be entirely out of place.
While the Edison would fulfill a lot of the same requirements as the previously mentioned nightclub concept, it's different enough that both could likely be sustained It would primarily fulfill the need for a new food location now that both the Rainforest Cafe and ESPN Zone are gone. The theming would just add a bit of style so that it's not simply another restaurant. It would also make for the perfect location for future Dapper Day events.
Image Courtesy wdwnews.com/Disney
A New Movie Theater
It's unlikely that most of the locations that have closed at Downtown Disney will reopen, and for one of the former tenants, that's essentially guaranteed. A new AMC Theater is being built just a few blocks from Downtown Disney at the Anaheim Gardenwalk, which means even if everybody wanted to just reopen the theater that used to be at Downtown Disney, it won't happen. However, a movie theater is exactly what Downtown Disney needs. Sometimes you just want to take a couple of hours during your vacation and relax. A cool, dry movie theater is a great place to do that. There's always at least one Disney movie currently running to keep your vacation on point. If Disney wants to continue to attract locals to its pedestrian mall, a theater is a good way to do that.
Of course, it also doesn't need to be a traditional first run theater. What about a Disney movie theater that only showed Disney films? It could have a rotating selection of new and classic films on offer, making Disneyland the only place to see some classic films on the big screen at any given moment. The Disney hotels often do movie nights for the guests, but doing it in an actual movie theater would make the experience that much more special. You could also make it a "dine-in" style theater and serve a full menu, to offer yet another food option.
This poll is no longer available.
Your Daily Blend of Entertainment News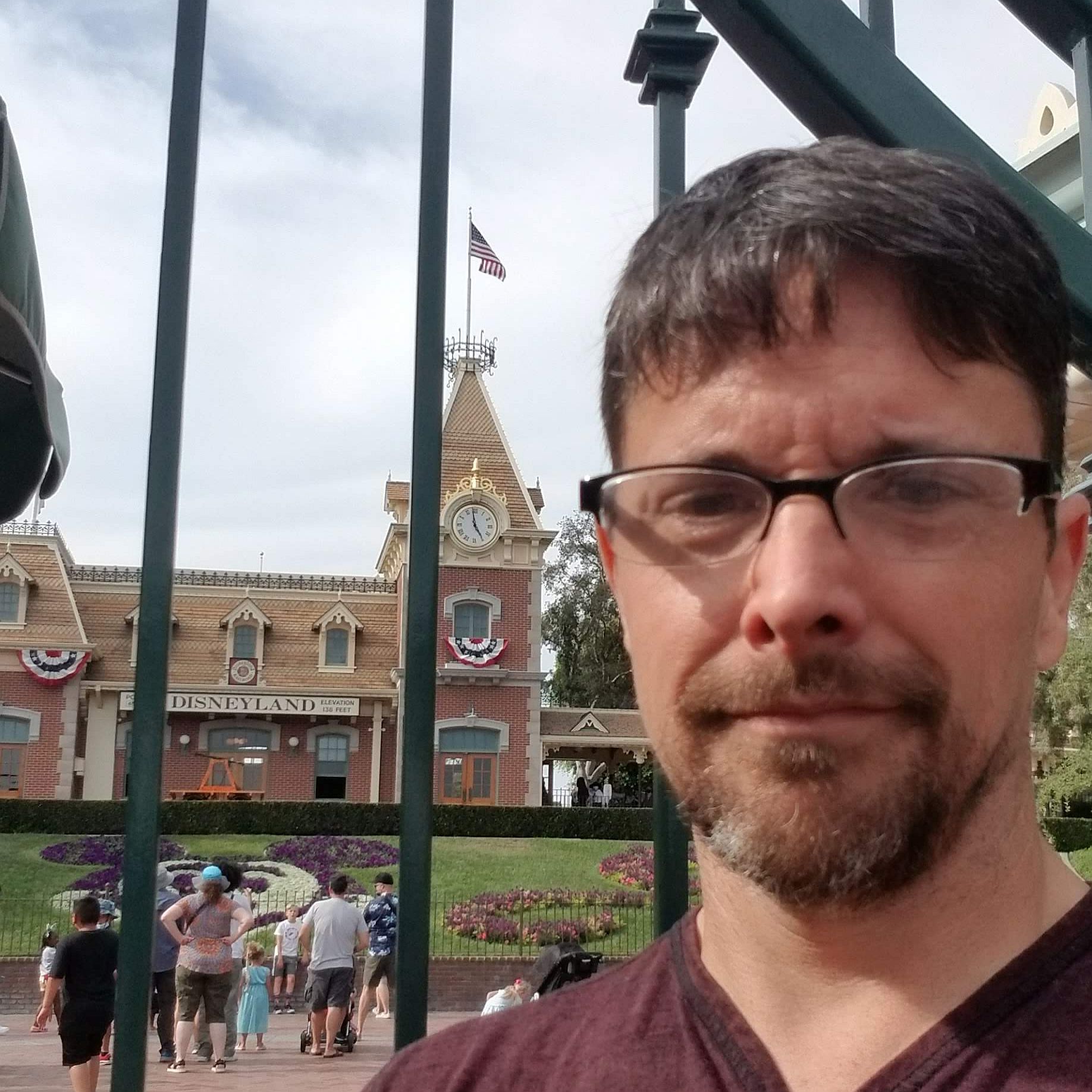 Content Producer/Theme Park Beat
CinemaBlend's resident theme park junkie and amateur Disney historian. Armchair Imagineer. Epcot Stan. Future Club 33 Member.