Stephen King's Firestarter: 8 Quick Things We Know About The Zac Efron Movie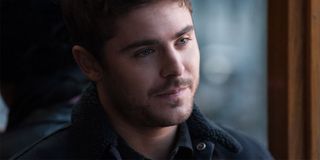 While there is a large number of upcoming Stephen King movies currently in the works, none of them are further along than the developing adaptation of Firestarter. The novel, first published back in 1980, remains a favorite among Constant Readers, and while it's taken a few years for the film to come together, it's definitely happening. And while the project is still only in pre-production, we do know a number of key things about it – including the fact that Zac Efron is lined up to star.
Information about the remake of Firestarter has been slowly trickling in, and with anticipation growing for the film we've built this feature to briefly go over the hard facts that we know about it – including who is involved in making it, and when it will be arriving in a theater near you. We're regularly learning more about the project, but for now here are eight quick things we know about the developing Stephen King adaptation.
Firestarter Will Technically Be The Third Movie Based On Stephen King's Book
Stephen King's career as an author has been tied to Hollywood pretty much from the beginning, as adaptations of his works have been getting made for almost as long as he's been publishing books, and Firestarter is a part of that history. Director Mark L. Lester brought the story to the big screen four years after the novel was originally published, with Drew Barrymore, David Keith, and George C. Scott in the main roles. In 2002 a sequel was developed as a miniseries, titled Firestarter 2: Rekindled and starring Marguerite Moreau, Malcolm McDowell, and Dennis Hopper. It probably goes without saying, but this new film will exist entirely separate from those productions (though the filmmakers are taking notes).
Blumhouse Is Producing The Firestarter Remake
Despite being one of the biggest companies producing modern horror movies, Blumhouse Productions has only made one Stephen King adaptation to date – namely 2014's Mercy, which is based on the short story "Gramma." Firestarter is set to change that record, as the Jason Blum-founded shingle is a project that has been in the works there since 2017. Given Blumhouse's track record, it's likely that the film will be working with a small budget, likely under $10 million.
Keith Thomas Is Set To Direct Firestarter
This is a big year for director Keith Thomas, as not only did his directorial debut, The Vigil, just get distribution earlier this year, but he is now preparing to make his first studio movie. It was first reported in December 2019 that the filmmaker had come aboard the Firestarter remake, and he has surely spent the last year-and-a-half thinking about every single way to make the adaptation as great as it can possibly be.
Scott Teems Is Penning The Screenplay
Scott Teems and the team at Blumhouse seem to work well together, as he is not only credited as a co-writer on the upcoming Halloween Kills with David Gordon Green, but he has been attached as the screenwriter for the Firestarter remake going back to 2018. It's unclear right now how the vision for the project has changed since the earliest drafts, but that's something we'll eventually discover as we get closer to the film's release.
Zac Efron Will Be Playing Andy McGee
Zac Efron is totally new to the horror world, having never actually made a movie in the genre before, but he is getting one hell of an opportunity to jump in head first by playing the male lead in Firestarter. In the movie he will be playing Andy McGee, a husband and father who is forced to go on the run with his young daughter, Charlie, to avoid capture by The Shop – a government agency that wishes to conduct experiments on them because of their special psychic gifts: he has the power to mentally "push" people to do his bidding, and she has pyrokinesis. Efron is reportedly digging deep for his performance in the film, and Keith Thomas has teased that the work may eventually change the way audiences look at him.
Michael Greyeyes Has Been Cast As The Villainous John Rainbird
A big part of what makes Firestarter a scary story is the terrifying presence of John Rainbird – the Stephen King book's central villain. John is an independent contractor who is hired by The Shop to hunt down and capture Andy and Charlie McGee, but he also happens to be a psychopath and rogue agent who has independent plans for the powerful young girl. The role in the remake will be played by Michael Greyeyes, who is featured on the Peacock sitcom Rutherford Falls and earned rave reviews at the 2021 Sundance Film Festival for his performance in the thriller Wild Indian.
Filming Is Set To Begin In Summer 2021
Firestarter may only have two actors in its cast at present, but that should be something that changes quickly, as cameras are set to start rolling very soon. In a report from The Hamilton Spectator, it's noted that principal photography is set to take place in Hamilton, Ontario and that filming will last from late May until late July. It's not exactly what the original plan was, as filming was originally going to take place in summer 2020… but then the whole pandemic thing happened and took options off the table. With the world now recovering, however, the project is back on track.
The Firestarter Remake Doesn't Have A Release Date Yet
We may know that principal photography is set to take place this summer, but sadly one key piece of information that we don't have yet is precisely when audiences are actually going to get the opportunity to see the finished film. Given the existing Blumhouse studio deal, we know that Universal Pictures is all set to distribute the movie, but what hasn't been announced quite yet is a Firestarter release date. We can assume that it will come out some time in 2022 (barring any other unforeseen delays), but it's a movie that could be released in any season, which makes any kind of speculation difficult. Needless to say, as soon as one is revealed we will be marking our calendars and starting to count down the days.
We're regularly learning more about this new version of Firestarter, so keep checking back to this feature for major updates, and to find out what's going on with all of the other King adaptations in the works – both for the big screen and the small – be sure to check out our Upcoming Stephen King guide.
NJ native who calls LA home; lives in a Dreamatorium. A decade-plus CinemaBlend veteran; endlessly enthusiastic about the career he's dreamt of since seventh grade.
Your Daily Blend of Entertainment News
Thank you for signing up to CinemaBlend. You will receive a verification email shortly.
There was a problem. Please refresh the page and try again.