Godzilla Vs. Kong's Adam Wingard Has Scored Yet Another Movie Following ThunderCats And Face/Off 2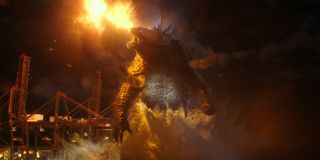 2021's been an eventful year for Blair Witch and Death Note director Adam Wingard. After being delayed for over a year, his biggest movie yet, Godzilla vs. Kong, finally premiered in theaters and on HBO Max at the end of March, but his time delivering blockbuster content isn't ending there. Wingard has signed on to make Face/Off 2 and the ThunderCats reboot, and now he's added yet another movie to his workload: a comic book adaptation.
Universal Pictures has brought Adam Wingard onboard to direct and co-write Hardcore, which is based on the same-named Skybound/Image comic book series created by The Walking Dead's Robert Kirkman and Cyberforce's Marc Silvestri. As reported by Deadline, Wingard will work on the Hardcore movie script with Will Simmons, as well as executive produce the feature. Kirkman will produce Hardcore alongside fellow Skybound talent David Alpert, Bryan Furst and Sean Furst.
For those unfamiliar with Hardcore, the comic book series follows the Hardcore Program, which can turn anyone into human drones to get to targets that normal soldiers can't. Agent Drake is the Hardcore Program's best operative, but after being stranded in someone else's body, the opening arc of the series sees Drake having only 72 hours to figure out who hijacked the program while being hunted down. Writer Andy Diggle and artist Alessandro Vitti worked on Hardcore Volume 1, and Brandon Thomas and Francis Portella wrote and illustrated Hardcore Volume 2, respectively.
News of Adam Wingard tackling Hardcore comes nearly two full months after Godzilla vs. Kong became the biggest box office hit since the COVID-19 pandemic shut down movie theaters over a year ago. As of this writing, the fourth MonsterVerse movie has made over $432 million worldwide, so it's no wonder that studios are interested in him tackling more action-packed stories. The question is where will Hardcore land on his list of priorities.
While it hasn't officially been announced yet what Adam Wingard's next movie will be, considering that it was announced that he would a new Face/Off movie back in February, a little over a month before Godzilla vs. Kong arrived, I wouldn't be surprised if that's next on his agenda. On the other hand, considering how popular the ThunderCats brand is, it wouldn't be surprising if Warner Bros. would prefer if Wingard deliver that reboot sooner rather than later. Wingard is writing both Face/Off 2 and ThunderCats with his partner, Simon Barrett.
Let's also not forget that Adam Wingard reportedly isn't departing the MonsterVerse just yet. While each movie in this franchise has been helmed by a different filmmaker so far, Warner Bros. and Legendary are apparently looking to bring Wingard back for another MonsterVerse installment. There's no word yet on what the story would be about, although Son of Kong is one of the ideas supposedly being considered. In any case, with this, along with Face/Off 2 and ThunderCats, keeping Wingard busy, don't be surprised if it takes a while for the Hardcore movie to appear in front of our eyeballs.
While we wait for more news about Hardcore and Adam Wingard's other upcoming projects, learn what cinematic fare is coming out later this year by browsing through our upcoming 2021 movies schedule.
Your Daily Blend of Entertainment News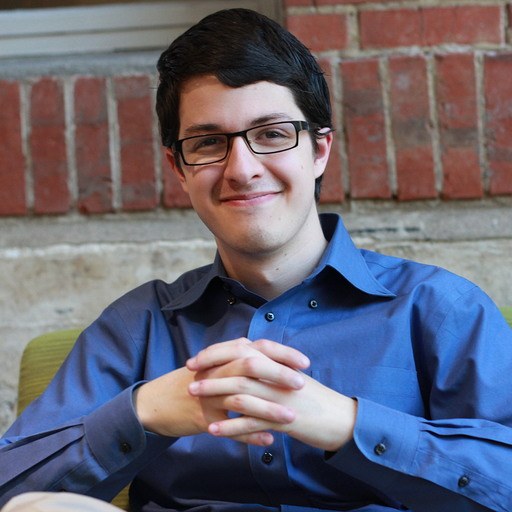 Connoisseur of Marvel, DC, Star Wars, John Wick, MonsterVerse and Doctor Who lore. He's aware he looks like Harry Potter and Clark Kent.