Aaron Taylor-Johnson's Best Movies And How To Watch Them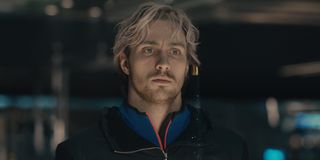 CinemaBlend participates in affiliate programs with various companies. We may earn a commission when you click on or make purchases via links.
Depending on who you ask, the list of the best Aaron Taylor-Johnson movies is made up of superhero action films like Avengers: Age of Ultron or Kick-Ass, sprawling and epic historical dramas like Anna Karenina or Outlaw King, and dark and twisted thrillers like Nocturnal Animals. And honestly, none of those choices are bad or any lesser than the others, which says a lot about the range of the Golden Globe-winning actor.
But with so many great outstanding performances from Aaron Taylor-Johnson, deciding on one, two, or even 10 movies is no easy task. To help out with that, we've put together a list of the best streaming, digital rental, and DVD/Blu-ray options for the actor who will soon go back to the world of comic book movies when he takes on the role of Kraven the Hunter in the Sony Pictures Universe of Marvel Characters.
Nocturnal Animals (2016)
Tom Ford's 2016 psychological thriller Nocturnal Animals follows art gallery owner Susan Morrow (Amy Adams) as she receives a manuscript written by her ex-husband and novelist Edward Sheffield (Jake Gyllenhaal). In the pages of the Edward's latest work, Susan reads of a family traveling through the American West on vacation that slowly unfolds into an unbearable and gut-wrenching nightmare for all involved parties thanks to a gang led by the sadistic Ray Marcus (Aaron Taylor-Johnson in a Golden Globe-winning performance). A revenge story told across two storylines, Nocturnal Animals features memorable performances by its expansive and talented ensemble cast which also includes Michael Shannon, Isla Fisher, Armie Hammer, and Laura Linney.
Stream Nocturnal Animals on Netflix.
Rent/Buy Nocturnal Animals on Amazon.
Buy Nocturnal Animals on DVD/Blu-ray on Amazon.
Avengers: Age Of Ultron (2015)
The second major crossover event in the Marvel Cinematic Universe, Joss Whedon's Avengers: Age of Ultron follows Earth's Mightiest Heroes as they band together to stop a product of their own creation (or at least a preventative measure gone wrong by Tony Stark). To make matters worse, the villainous Ultron (James Spader) has a pair of twins — Pietro (Aaron Taylor-Johnson) and Wanda Maximoff (Elizabeth Olsen) — on his side who use their respective powers to turn the superhero group against one another. Although more of a world-building story than the other three Avengers movies, this 2015 summer blockbuster features several iconic moments that are still just as remarkable more than a half-decade later.
Stream Avengers: Age of Ultron on Disney+.
Rent/Buy Avengers: Age of Ultron on Amazon.
Buy Avengers: Age of Ultron on DVD/Blu-ray on Amazon.
Nowhere Boy (2009)
Directed by Sam Taylor-Johnson (the actor's future wife), the 2009 biographical drama Nowhere Boy sees Aaron Taylor-Johnson portray a rebellious teenage version of John Lennon as he discovers his love of music and figures out who he is as a person in 1950s England. The film largely deals with the future Beatle rekindling his relationship with his estranged mother who he was separated from when he was five. Over the course of several years, the film follows John as he meets his future songwriting partners Paul McCartney (Thomas Sangster) and George Harrison (Sam Bell), forms his first band, and starts his journey to become one of the most important lyricists and musicians of the 20th Century.
Stream Nowhere Boy on Pluto TV.
Rent/Buy Nowhere Boy on Amazon.
Buy Nowhere Boy on DVD/Blu-ray on Amazon.
Kick-Ass (2010)
Released in 2010, Matthew Vaughn's comic book adaptation Kick-Ass follows Dave Lizewski (Aaron Taylor-Johnson) as he transforms himself from a meager teenager into one of New York City's newest crimefighters, albeit without out any superpowers or specialized skills. Still, though, Kick-Ass partners up with Big Daddy (Nicolas Cage) and Hit Girl (Chloë Grace Moretz) to take on the Big Apple's most dastardly villains. But even with the a close-knit group of heroes, wiping the streets clean of crime proves to be no easy task in one of the best movies on Amazon Prime.
Buy Kick-Ass on DVD/Blu-ray on Amazon.
Godzilla (2014)
Gareth Edwards' 2014 Godzilla, which kicked off the Legendary MonsterVerse, follows Navy bomb expert Ford Brody (Aaron Taylor-Johnson) as he finds himself in the middle of an international crisis that could bring forth the destruction of the entire planet. Starting off in Japan with the rekindling of his relationship with his estranged father, Joe (Bryan Cranston), Ford follows close behind the legendary kaiju as he takes on a pair of fierce monsters who have set their sites on San Francisco.
Buy Godzilla on DVD/Blu-ray on Amazon.
Tenet (2020)
The 2020 mind-bending and action-packed Tenet sees director Christopher Nolan do what he does best: confuse the hell out of audiences with sometimes hard-to-follow narrative choices and enough explosions and muffled dialogue to send you to an ear specialist. Armed with one word, tenet, the Protagonist (John David Washington) embarks upon a journey that will seem him traverse multiple realities and timelines as he sets out to save humanity with a little help from the closest thing he has to friends: Neil (Robert Pattinson), Kat (Elizabeth Debicki), and Ives (Aaron Taylor-Johnson).
Buy Tenet on DVD/Blu-ray on Amazon.
Anna Karenina (2012)
The sprawling 2012 period romantic drama Anna Karenina sees director Joe Wright bringing Leo Tolstoy's landmark 1877 novel of the same name to the big screen in spectacular fashion. Set in the Russian Empire in the late 19th Century, the sprawling epic follows Anna Karenina (Keira Knightley), a high-ranking member of society who creates a major scandal when she cheats on her husband (Jude Law) and starts an affair with Count Alexei Kirillovich Vronsky (Aaron Taylor-Johnson), a charming and decorated cavalry officer. When caught in the act, Karenina is given a choice: end the affair and live her luxurious life or go into exile with her lover and never see her child again. And then there's the beautifully-choreographed dance scene for all those waltz fans out there.
Stream Anna Karenina on Amazon.
Rent/Buy Anna Karenina on Amazon.
Buy Anna Karenina on DVD/Blu-ray on Amazon.
Albert Nobbs (2011)
The 2011 period drama Albert Nobbs tells the story of a shy butler (Glenn Close) who has a secret that could upend the lives of multiple people: he is actually a woman dressing up like a man. Always one to keep her true identity under wraps, Nobbs experiences a great change when she meets Hubert Page (Janet McTeer), another woman living her life as if she were a man. Also playing a major role in the events of Rodrigo Garcia's Academy Award-nominated film is Aaron Taylor-Johnson, who portrays Joe Mackins, an ill-tempered man who cons his way into a job and the heart of a maid at the hotel where Albert works.
Stream Albert Nobbs on Kanopy.
Rent/Buy Albert Nobbs on Amazon.
Buy Albert Nobbs on DVD/Blu-ray on Amazon.
Outlaw King (2018)
One of the best movies on Netflix, at least in terms of the gritty dramas set in early 14th Century Scotland, David Mackenzie's Outlaw King follows Robert the Bruce (Chris Pine) as he is sent to live in exile by King Edward I of England (Stephen Dillane) not long after word begins to spread that Robert has been declared the king of Scotland. Together with a band of outlaws that includes James Douglas (Aaron Taylor-Johnson) in its ranks, Robert sets out to take back his throne and reclaim Scotland for his people, free of the tyrannical reign of the English monarchy. All of this leads to the epic showdown at the muddy and bloody Battle of Loudoun Hill, a historical military affair that is still being researched centuries later.
Stream Outlaw King on Netflix.
Angus, Thongs And Perfect Snogging (2008)
The 2008 coming-of-age teen romantic comedy Angus, Thongs and Perfect Snogging follows Georgia Nicolson (Georgia Groome) as she does everything in her power to win over her classmate and crush Robbie Jennings (Aaron Taylor-Johnson) through any means necessary. Based on a series of books by Louise Rennison, Gurinder Chadha's adaptation sees Georgie try to get Robbie's attention by acting like her cat, Angus, is missing, taking "snogging lessons," and other means dreamt up by the hopeless romantic on a journey to make the charming and charismatic musician feel the same way about her.
Rent/Buy Angus, Thongs and Perfect Snogging on Amazon.
Buy Angus, Thongs and Perfect Snogging on DVD/Blu-ray on Amazon.
This is all just a small portion of Aaron Taylor-Johnson's extensive filmography dating back to his first film appearance in the 2000 made-for-TV movie The Apocalypse. Over the years, Taylor-Johnson has shown up in everything from Shanghai Knights as a young Charlie Chaplin, The Illusionist, and alongside John Cena in the 2017 war drama The Wall. Only in his early 30s, it is safe to say we'll be seeing a lot more of the talented actor for years to come.
To see what Aaron Taylor-Johnson and the rest of Hollywood has in store for audiences in the coming months, check out CinemaBlend's updated schedule of all the 2021 movie premiere dates.
Your Daily Blend of Entertainment News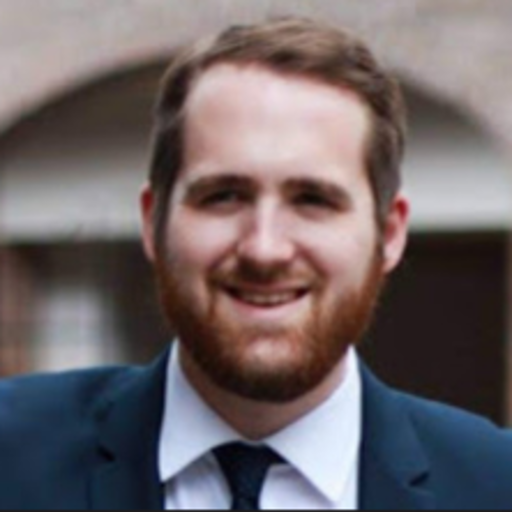 Philip grew up in Louisiana (not New Orleans) before moving to St. Louis after graduating from Louisiana State University-Shreveport. When he's not writing about movies or television, Philip can be found being chased by his three kids, telling his dogs to stop barking at the mailman, or yelling about professional wrestling to his wife. If the stars properly align, he will talk about For Love Of The Game being the best baseball movie of all time.