The Best Movies On Amazon Prime Video Right Now - October 2021
By Jason Wiese last updated
Ready for some "Prime" entertainment?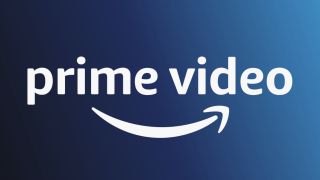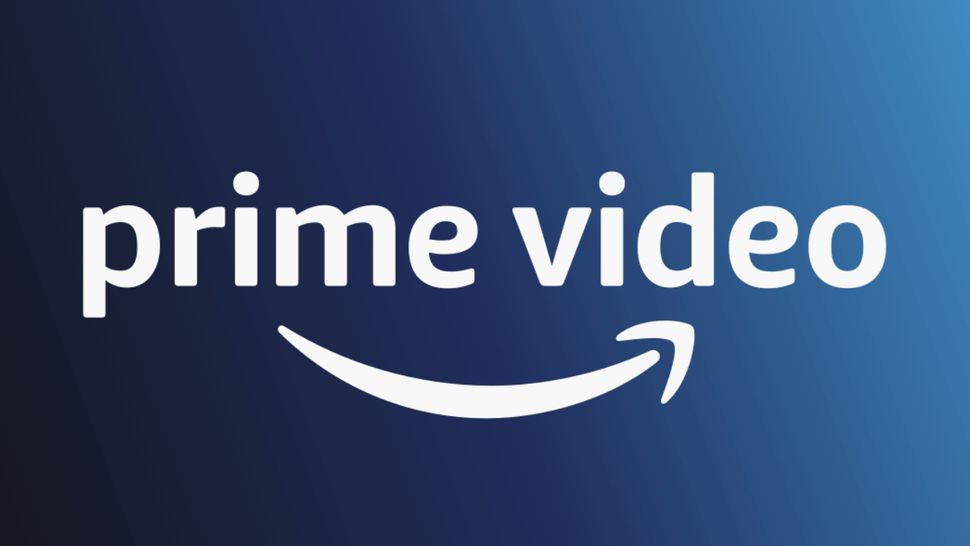 (Image credit: Amazon)
Veteran subscribers would agree that the ever-evolving catalog of movies on Amazon Prime Video is in endless supply. There is almost too much to choose from, which often leads to more time scrolling to find the best movies on Amazon Prime Video than actually spent enjoying the film.
This is something any movie buff can empathize with, as some might start the night interested in an action-packed romance before wanting something more fantastic with a humorous twist. Then, there are moments when the young ones pop in wanting to join in on the fun, meaning something more family-friendly is in order.
Luckily, you can find all of that and more on Amazon Prime. Of course, as any frequent streamer should know, access to that much content is both a blessing and a curse. Allow us to help narrow down your search with our picks for the best movies currently available to stream as of October 1, 2021, unless otherwise specified.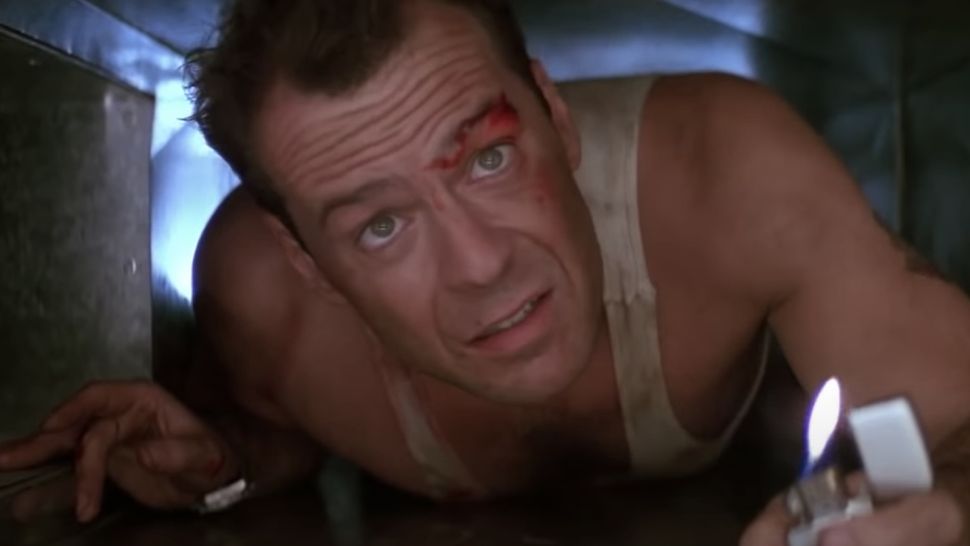 Die Hard (1988)
A New York cop (Bruce Willis) becomes the only one standing in the way of a group of violent German thieves who have taken over his estranged wife's LA office building on Christmas Eve. Moviegoers have debated for years whether or not Die Hard qualifies as a holiday movie, but John McTiernan's masterful direction and Willis' star-making performance as John McClane have many convinced you will never see a better action thriller.
Stream Die Hard on Amazon Prime.
Also try streaming Die Hard 2 on Amazon Prime.
Also try streaming Die Hard with a Vengeance of Amazon Prime.
Fight Club (1999)
A depressed loner (Edward Norton) teams up with an eccentric soap salesman (Brad Pitt) to start an underground support group for men to resolve their frustrations through bare knuckle brawls that soon shows signs of a more sinister agenda. Based on author Chuck Palahniuk's twisted satire on topics ranging from commercialism to toxic masculinity, Fight Club sees director David Fincher at his darkest, funniest, and most nihilistic in a beautifully unapologetic way.
Stream Fight Club on Amazon Prime.
Garden State (2004)
An emotionally troubled actor (Zach Braff) returns to his childhood home in New Jersey for his mother's funeral where he begins a relationship with a woman (Natalie Portman) who helps him see the world in a new light. Braff's Emmy-nominated tenure on the Scrubs cast had already earned him acclaim as performer, but his feature-length debut as a writer and director with romantic dramedy Garden State made him a behind-the-camera talent to take note of.
Stream Garden State on Amazon Prime.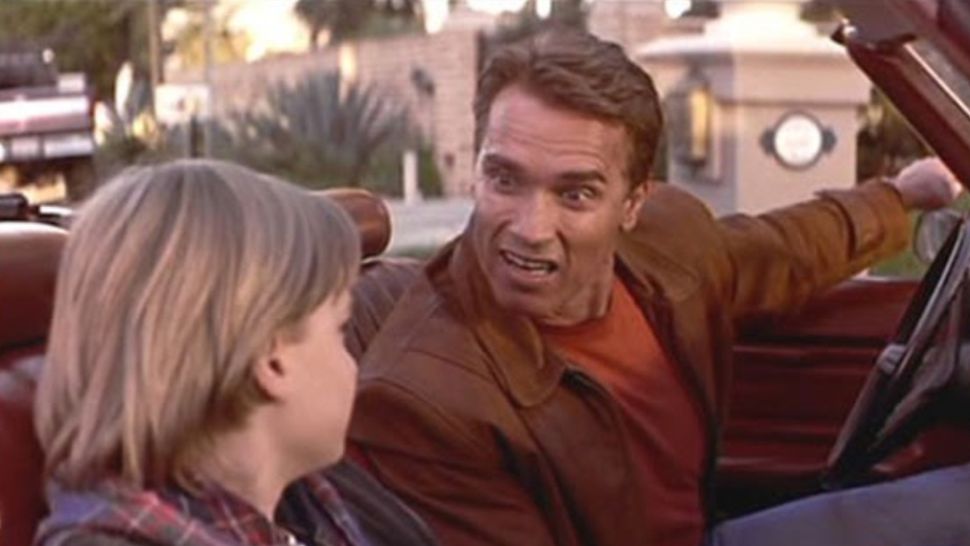 Last Action Hero (1993)
A young boy fascinated by Arnold Schwarzenegger movies is magically transported in the actor's latest release and becomes the central character's sidekick. Critics and audiences were not sure what to make of Last Action Hero when it first came out, but it has since achieved a cult following and is recognized as a fun, sharp deconstruction of common '90s action movie cliches.
Stream Last Action Hero on Amazon Prime.
Raising Arizona (1987)
In order to fulfill his wife's (Holly Hunter) wishes to have a child, a former convict (Nicolas Cage) returns to his old habits and kidnaps the infant son of a wealthy furniture tycoon. Joel and Ethan Coen were already recognized as masters of the crime drama with 1984's Blood Simple before their sophomore effort, Raising Arizona, proved they were even better at mixing such traditionally dark themes with humor.
Stream Raising Arizona on Amazon Prime.
Taken (2008)
A former CIA agent (Liam Neeson) uses his "particular set of skills" to find his daughter (Maggie Grace) and punish the sex traffickers who kidnapped her while on a trip to Paris. Produced by famed French action filmmaker Luc Besson, Taken saw the dawn of Oscar nominee Neeson as a bonafide action star and a new trend of thrillers headlined by badasses 50-plus age range.
Thank You For Smoking (2005)
A charismatic lobbyist (Aaron Eckhart) is torn between his commitment to making the tobacco companies look good and being a good father to his maturing son (Cameron Bright). Academy Award nominated writer and director Jason Reitman made a stunning feature-length debut with Thank You for Smoking, based on author Christopher Buckley's bold, thought-provoking PR satire.
Stream Thank You for Smoking on Amazon Prime.
The Bad News Bears (1976)
A drunken, disgraced former professional baseball player (Walter Matthau) is tasked with coaching a little league team of unlikely athletes against their extremely competitive rivals. In addition to being one of the best sports movies and one of the best '70s movies, the original version of The Bad News Bears is simply a fun time, especially for its brave attempt at adult humor despite a predominantly juvenile cast.
Stream The Bad News Bears on Amazon Prime.
The Graduate (1967)
With his college days behind him, a young man (Dustin Hoffman) already has enough to worry about when he finds himself in a weird love triangle involving the middle-aged wife (Anne Bancroft) of his father's business partner and her daughter (Katharine Ross). Mike Nichols won the Best Director Oscar for The Graduate - an arresting, classic dramedy about the awkward situations we sometimes find ourselves in when our lives become split into a crossroads.
Stream The Graduate on Amazon Prime.
Butch Cassidy And The Sundance Kid (1969)
A train robbery gone awry sends a pair of criminals (Robert Redford and Paul Newman) on the run in early 1900s Wyoming. Multiple Oscars (including one for William Goldman's screenplay) went to Butch Cassidy and the Sundance Kid - a fun western classic based on real outlaws which might also be the first definitive buddy action movie.
Stream Butch Cassidy and the Sundance Kid on Amazon Prime.
Do The Right Thing (1989)
On the hottest day of the year, the only thing heating up faster is racial tension between a diverse group of New Yorkers. Writer, director, and star Spike Lee received his first Oscar nomination for Do the Right Thing - a stirring, poignant, and beautifully acted slice-of-life drama that is more timely today than ever.
Stream Do the Right Thing on Amazon Prime.
(500) Days Of Summer (2009)
A man (Joseph Gordon-Levitt) finds the girl of his dreams (Zooey Deschanel), only to cower to the realization that his dream of the relationship doesn't match up with reality. Cleverly told out of order, (500) Days of Summer is the rare kind of rom-com that manages to be both brutally honest about romance and a whimsically funny exaggeration of the topic at the same time.
Stream (500) Days of Summer on Amazon Prime.
Apollo 13 (1995)
Three astronauts (Tom Hanks, Bill Paxton, and Kevin Bacon) must fight to stay alive when an internal malfunction causes a routine trip to the Moon to go haywire in 1970. Ron Howard's Oscar-winning hit Apollo 13 is one of cinema's most astonishing tales of bravery, especially because it is true.
Stream Apollo 13 on Amazon Prime.
Stuart Little (1999)
An orphaned, talking mouse (Michael J. Fox) is adopted by a human married couple (Geena Davis and Hugh Laurie) with a son (Jonathan Lipnicki) who initially struggles to get along with his brother. From The Lion King director Rob Minkoff and a screenplay co-written by M. Night Shyamalan (yes, that M. Night Shyamalan), Stuart Little is an irresistibly fun and inventive adaptation of E.B. White's novel.
Stream Stuart Little on Amazon Prime.
Also try streaming Stuart Little 2 on Amazon Prime.
The Host (2006)
Residents of Seoul, Korea, struggle to evade an attack from a strange, vicious creature that has emerged from Han River. Not to be confused with the Stephenie Meyer adaptation or a 2020 found footage thriller, The Host is one of the most disturbing and brilliantly crafted monster movies in recent memory and is helmed by Academy Award-winning Parasite director Joon Ho Bong.
Stream The Host on Amazon Prime.
The Descent (2005)
A group of women on a caving expedition in Scotland become trapped underground and soon come to the terrifying discovery that they are not alone down there. Claustrophobic in its setting and relentlessly suspenseful in its execution, The Descent is one of the best horror movies of the 21st Century and easily the finest work of writer and director Neil Marshall.
Stream The Descent on Amazon Prime.
The Social Network (2010)
Mark Zuckerberg (Jesse Eisenberg) makes billions and changes the world with a social media platform that becomes unbelievably popular, much to the chagrin of the best friend he cheats out of the company (Andrew Garfield) and wealthy twins who claim it was their idea. With an Oscar-winning script from Aaron Sorkin and the brilliant direction of David Fincher, The Social Network is, arguably, the one masterpiece that best defines our current generation, for better or worse.
Stream The Social Network on Amazon Prime.
Traffic (2000)
Interwoven stories comment on the war on drugs from various perspectives. Steven Soderbergh received a Best Director Oscar for Traffic, the revealing, pulse-pounding ensemble drama inspired by a British miniseries.
Stream Traffic on Amazon Prime.
Young Frankenstein (1974)
After inheriting a castle in Transylvania, a neurosurgeon (Gene Wilder) discovers that the experiments of his infamous grandfather involving bodily reanimation were not so crazy after all. From writer and director Mel Brooks, Young Frankenstein is a hilarious send-up of the classic Universal Monster movie and, perhaps, the finest film inspired by Mary Shelley's groundbreaking horror novel.
Stream Young Frankenstein on Amazon Prime.
Attack The Block (2011)
Before John Boyega fought intergalactic evil in the Star Wars movies, he fought intergalactic evil in Attack the Block as the de facto leader of a gang of youths caught up in an alien invasion of inner city London. Future Doctor Who star Jodie Whittaker also stars in writer and director Joe Cornish's breathlessly original and poignant sci-fi dramedy executive produced by Edgar Wright.
Stream Attack the Block on Amazon Prime.
Catch Me If You Can (2002)
In the 1960s, Frank Abagnale Jr. pulled one of the most daring and extensive check fraud schemes in history while he was still a teenager. Steven Spielberg directs Leonardo DiCaprio as the young criminal mastermind and Tom Hanks as the FBI agent after him in Catch Me If You Can, a dazzling and refreshingly fun true crime story.
Stream Catch Me If You Can on Amazon Prime.
Fast Times At Ridgemont High (1982)
In the late 1970s, future filmmaker Cameron Crowe posed as a high school student to observe life from the perspective of America's youth. His findings inspired the screenplay for Fast Times at Ridgemont High - one of the most worshipped and most raunchy teen comedies of all time starring Academy Award-winner Sean Penn in, arguably, his defining role as stoner slacker Jeff Spicoli.
Stream Fast Times at Ridgemont High on Amazon Prime.
Sideways (2004)
A divorced high school English teacher (Paul Giamatti) and his soon-to-be wed best friend (Thomas Haden Church) embark on an adventure of fun, relaxation, and unexpected romance in wine country. Director Alexander Payne won an Oscar for his and Jim Taylor's adaptation of Rex Pickett's novel Sideways - a thought-provoking dramedy that speaks to the midlife crisis sufferer in all of us.
Stream Sideways on Amazon Prime.
Philadelphia (1993)
In his first Academy Award-winning role, Tom Hanks plays a lawyer fired when his AIDS diagnosis is exposed, but believes his homosexuality is the true cause. He hires a homophobic attorney (Denzel Washington) to help sue his firm for discrimination in Philadelphia, a powerful social commentary disguised as a legal drama from director Jonathan Demme.
Stream Philadelphia on Amazon Prime.
The Girl With The Dragon Tattoo (2011)
A disgraced magazine reporter (Daniel Craig) enlists the help of a rebellious hacker (Rooney Mara) to find the long-lost niece of an elderly billionaire. This English language adaptation of Stieg Larsson best-seller The Girl with the Dragon Tattoo is one of director David Fincher's most striking thrillers.
Stream The Girl with the Dragon Tattoo on Amazon Prime.
The Farewell (2019)
Comedian Awkwafina became the first Asian-American actress to win a Golden Globe for a performance in a feature film for the A24 produced dramedy The Farewell, in which a Chinese family gather to await the impending death of their unwitting matriarch.
Stream The Farewell on Amazon Prime.
Sound Of Metal (2020)
Riz Ahmed received a Golden Globe and Oscar nomination for his performance in the powerful, heartbreaking, and inventively executed Amazon Prime original Sound of Metal as a rock and roll drummer struggling with his own identity and purpose when he begins to lose his hearing.
Stream Sound of Metal on Amazon Prime.
The Last Black Man In San Francisco (2019)
After returning to his birthplace in California, a man struggles to feel at home again for a variety of devastating reasons in the A24 produced drama The Last Black Man in San Francisco, a stunning semi-autobiographical retelling of star and co-writer Jimmie Fails' life story from first-time director Joe Talbot that also features Lovecraft Country star Jonathan Majors.
Stream The Last Black Man in San Francisco on Amazon Prime.
One Night In Miami (2020)
In her first feature-length directorial effort, Academy Award-winning actress Regina King guides four actors at the top of their game (Leslie Odom Jr., Aldis Hodge, Kingsley Ben-Adir, and Eli Goree) as four of the most famous faces of the 1960s civil rights movement in their prime in One Night in Miami, which writer Kemp Powers' also adapts from his own acclaimed stage play.
Stream One Night in Miami on Amazon Prime.
Knives Out (2019)
Agatha Christie would have been proud of Knives Out, truly a "whodunnit like they've never done it before" from writer and director Rian Johnson that incorporates a stellar cast (most notably Daniel Craig's dazzling detective role) and inventively puzzling twists on the mystery thriller structure that never cease you keep you guessing.
Stream Knives Out on Amazon Prime.
Vivarium (2020)
With the recent resurgence of Twilight Zone-esque anthology TV series, many films have unsurprisingly attempted to emulate similar styles of analogous, sci-fi social commentary, with Vivarium (starring Imogen Poots and Jesse Eisenberg trapped in a terrifying maze bearing a soulless resemblance to an idyllic suburb) being one of the more unique and persistently unnerving.
Stream Vivarium on Amazon Prime.
Also try streaming The Vast of Night on Amazon Prime.
Midsommar (2019)
As she continues to process a horrific tragedy and endure a rocky relationship with her longtime beau (Jack Reynor), Dani (Florence Pugh) is awfully unprepared for the traumatic and devastating events in store at Midsommar, the seemingly serene, titular Swedish festival in Ari Aster's second, alarmingly successful attempt at unlocking the darkest corners of his audience's souls.
Stream Midsommar on Amazon Prime.
Well, a subscriber to the streaming giant certainly cannot ask for a better assortment of flicks for the ultimate binge. Check back to see what other classics have been added or removed from Amazon Prime Video next month.
Jason has been writing since he was able to pick up a washable marker, with which he wrote his debut illustrated children's story, later transitioning to a short-lived comic book series and (very) amateur filmmaking before finally settling on pursuing a career in writing about movies in lieu of making them. Look for his name in just about any article related to Batman.