The Best Movies On Amazon Prime Video Right Now - October 2022
Ready for some "Prime" entertainment?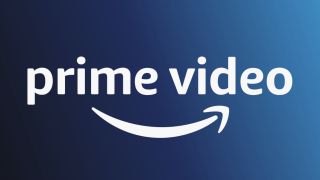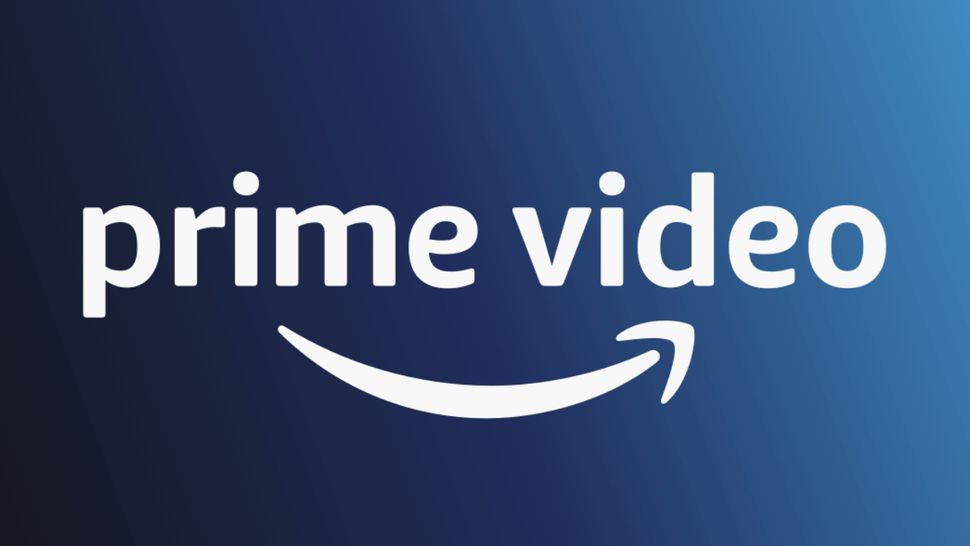 (Image credit: Amazon)
Veteran members of the streaming platform would agree that the ever-evolving catalog of movies available with a subscription to Amazon Prime Video is endless. There is almost too much to choose from, which often leads to more time scrolling to find the best movies on Amazon Prime Video than actually spent enjoying the film.
Of course, as any frequent streamer should know, access to that much content (opens in new tab) is both a blessing and a curse. Allow us to help narrow down your search with our picks for the best movies currently available to stream as of October 1, 2022, unless otherwise specified.
The Blair Witch Project (1999)
Three film students (Heather Donahue, Michael C. Williams, and Joshua Leonard) making a documentary about an urban legend find themselves lost in the woods and begin to suspect there is something evil hiding and taunting them. A revolutionary marketing campaign helped make The Blair Witch Project one of the most shocking horror movies of its time and it is remembered as one of the finest found footage thrillers of all time.
Stream The Blair Witch Project on Amazon Prime (opens in new tab).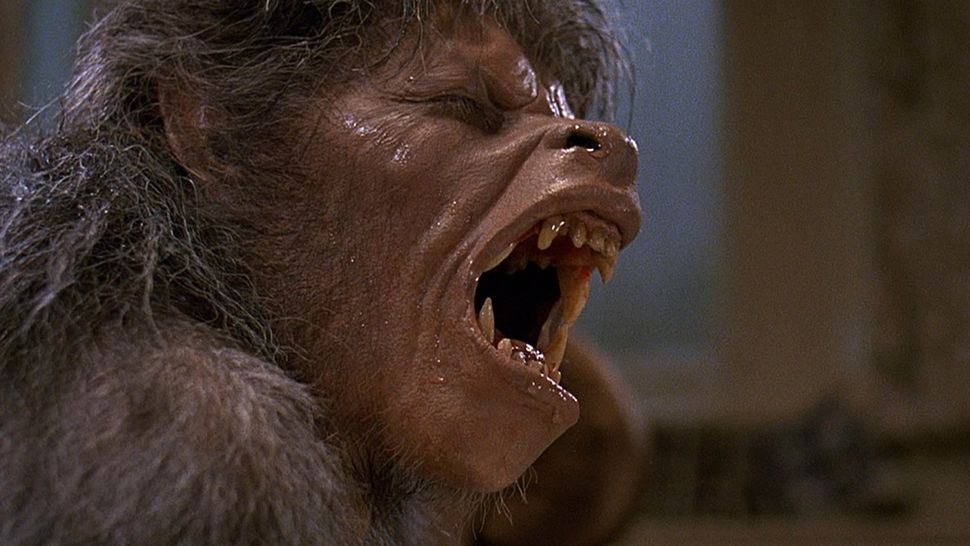 An American Werewolf In London (1981)
Two American students (David Naughton and Griffin Dunne) backpacking in the U.K. fall prey to a vicious attack that leaves one dead and the other cursed to become a feral beast under a full moon. Writer and director John Landis gave us both one of the best werewolf movies and one of the best horror-comedy movies ever made with An American Werewolf in London.
Stream An American Werewolf In London on Amazon Prime (opens in new tab).
The Descent (2005)
A group of friends on a spelunking trip in a cavern in Scotland become trapped inside and, to make matters worse, discover that they are not alone. Claustrophobes beware writer and director Neil Marshall's terrifying instant classic The Descent – the title of which has a double meaning that elevates it above your average creature feature.
Stream The Descent on Amazon Prime (opens in new tab).
Heathers (1989)
After she crosses paths with a rebellious outcast (Christian Slater), a well-natured teen (Winona Ryder) decides to get rid of her snobbish friends. Ryder landed her first leading role as Veronica on the Heathers cast in this dark comedy that is now regarded as a seminal classic of the high school movie genre.
Stream Heathers on Amazon Prime (opens in new tab).
Road House (1989)
A bar in rural Missouri gets some much-needed help keeping trouble out when a young Martial Arts master (Patrick Swayze) is hired as a bouncer. Also one of the best Sam Elliott movies, Road House is a kick-ass cult favorite that solidified Swayze as a leading action star.
Stream Road House on Amazon Prime (opens in new tab).
Role Models (2008)
To avoid jail time, a disillusioned energy drink rep (Paul Rudd) and his perverted colleague (Seann William Scott) are forced to join a Big Brother program as mentors. Emmy winner David Wain of Wet Hot American Summer fame directs Role Models, which is certainly one of Rudd's best movies as well for its refreshing combination of heart and raunch.
Stream Role Models on Amazon Prime (opens in new tab).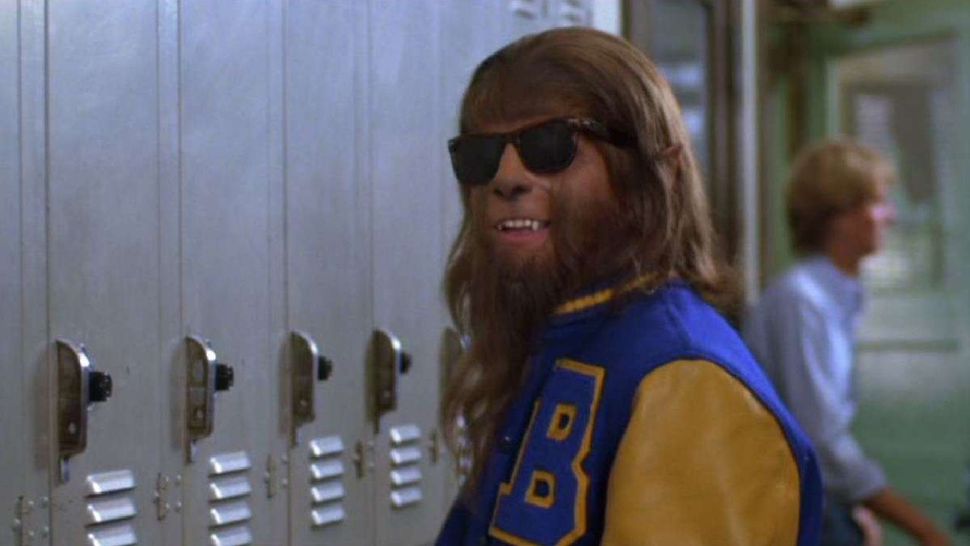 Teen Wolf (1985)
A young man (Michael J. Fox) struggling to navigate his high school's social scene and succeed on his basketball team finds an unexpected solution in a lycanthropic curse that has existed in his family for generations. Fox starred in two of the most successful movies of 1985 – one being Back to the Future and the other being the hit fantasy comedy Teen Wolf, which later inspired a more earnest series reboot on MTV.
Stream Teen Wolf on Amazon Prime (opens in new tab).
Tucker And Dale Vs. Evil (2010)
A series of horrible misunderstandings and grisly accidents causes a pair of well-intentioned hillbillies (Alan Tudyk and Tyler Labine) to become perceived as killers by a group of young vacationers. Co-writer and director Eli Craig's Tucker and Dale vs. Evil flips the script on a classic slasher movie trope in a most brilliantly subversive and thoroughly fun way.
Stream Tucker and Dale vs. Evil on Amazon Prime (opens in new tab).
Bridesmaids (2011)
A bakery owner (Kristen Wiig) with financial problems and commitment issues is excited to be the maid of honor for her engaged best friend (Maya Rudolph), but must contend with a vain, wealthy woman (Rose Byrne) trying to steal the spotlight. In addition to leading the Bridesmaids cast, Wiig – and writing partner Annie Mumolo – received an Oscar nomination for penning this ever quotable comedy with a refreshingly honest take on romance and friendship during adulthood.
Stream Bridesmaids on Amazon Prime (opens in new tab).
The Hunger Games Movies (2012-2015)
A young woman (Academy Award nominee Jennifer Lawrence) reluctantly becomes the face of a rebellion against her dystopian society after participating in its annual death match for juveniles. The four Hunger Games movies are satisfyingly faithful adaptations of Suzanne Collins' trilogy of YA page-turners with a clever, exciting commentary on violence in the media.
Stream The Hunger Games Movies on Amazon Prime (opens in new tab).
Thirteen Lives (2022)
A team of soccer players and their adult coach become trapped inside a system of flooding caves in Thailand. Ron Howard directs Thirteen Lives – a heart-racing dramatization of the incredible true story of survival that stars Viggo Mortensen and Colin Farrell.
Stream Thirteen Lies on Amazon Prime (opens in new tab).
Crazy Heart (2009)
A young journalist (Maggie Gyllenhaal) wins the heart of an older, washed-up country music singer (Jeff Bridges) and inspires him to seek a path of redemption. Writer and director Scott Cooper's adaptation of Thomas Cobb's novel Crazy Heart is one of Bridges' best movies and the film that earned him an Academy Award for Best Actor.
Stream Crazy Heart on Amazon Prime (opens in new tab).
A Quiet Place Part II (2021)
In the wake of a personal tragedy, a woman (Emily Blunt) and her three children continue their struggle to evade man-eating aliens that hunt purely by sound. Writer and director John Krasinski follows up his heart-racing hit with A Quiet Place Part II, which – as an expansion of its world and a direct continuation of its main story – is, essentially, a perfect horror sequel.
Stream A Quiet Place Part II on Amazon Prime (opens in new tab).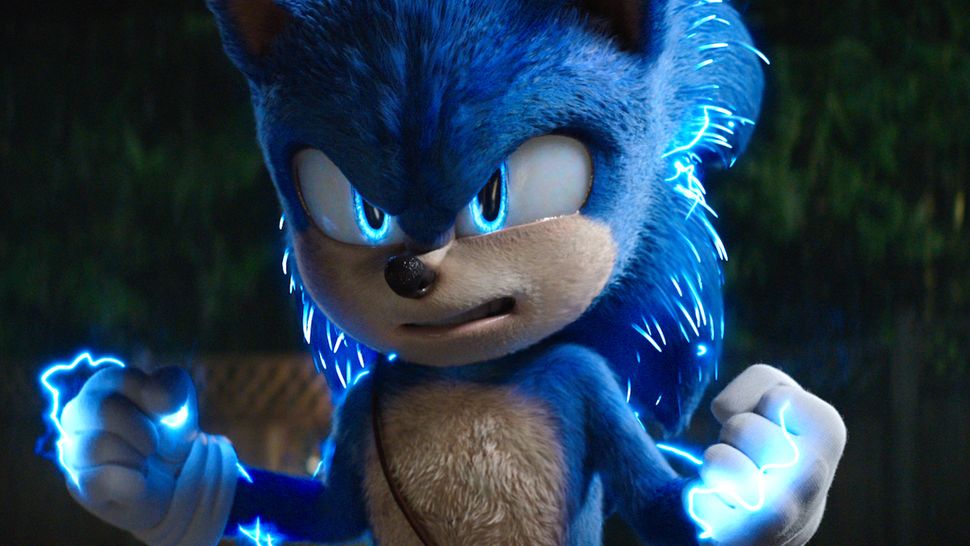 Sonic The Hedgehog 2 (2022)
A furry, lightning fast animal (Ben Schwartz) calls upon the help of a new ally (Colleen O'Shaughnessy) when Dr. Robotnik (Jim Carrey) returns to earth with a new, furry ally of his own (Idris Elba). After its predecessor helped further prove that good video games do exist, Sonic the Hedgehog 2 proved that good sequels to video game movies are also possible.
Stream Sonic the Hedgehog 2 on Amazon Prime (opens in new tab).
The James Bond Movies (1962-2022) – starting October 5
The adventures of a brilliantly skilled, romantically confident, and highly lethal MI-6, as based on the novels by Ian Fleming. As of October 5, you can all find all 25 of the James Bond movies streaming on Amazon Prime.
Stream the James Bond movies on Amazon Prime starting October 5 (opens in new tab).
The Silence Of The Lambs (1991)
In order to catch a killer who skins his victims, an ambitious FBI agent-in-training (Jodie Foster) consults with the criminal's former therapist: a charming and conniving convicted cannibal (Anthony Hopkins). Based on the book by Thomas Harris, Jonathan Demme's thriller The Silence of the Lambs is one of the best horror movies ever made and the only one that can call itself a Best Picture Oscar winner, for now.
Stream The Silence of the Lambs on Amazon Prime (opens in new tab).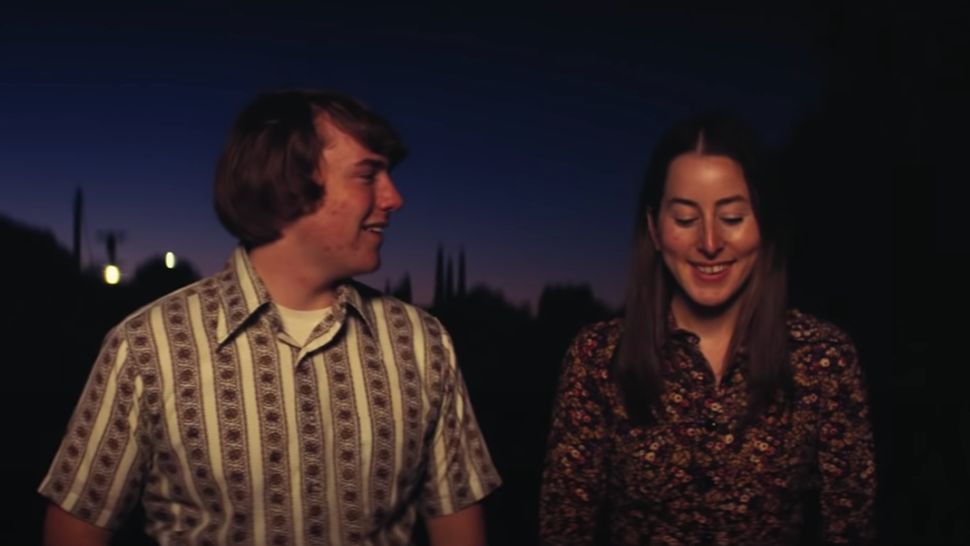 Licorice Pizza (2021)
A young man (Cooper Hoffman) and a young woman (Alana Haim) struggle to navigate the trials and tribulations of falling in love in the San Fernando Valley in the early 1970s. Hoffman and musician Haim both received praise for their debut performances as the leads of the Licorice Pizza cast in writer and director Paul Thomas Anderson's, Oscar-nominated coming-of-age period piece.
Stream Licorice Pizza on Amazon Prime (opens in new tab).
The Lord Of The Rings Trilogy (2001-2003)
A mild-mannered Hobbit (Elijah Wood) and others embark on a long and dangerous quest to destroy a powerful ring and save their land from an evil primordial being. Peter Jackson abandoned his splatter-horror roots and became one of the most celebrated filmmakers of his generation with his adaptations of The Fellowship of the Ring, The Two Towers, and The Return of the King (which won the Best Picture Oscar) from author J.R.R. Tolkein's seminal fantasy series, The Lord of the Rings.
Stream The Lord of the Rings Trilogy on Amazon Prime (opens in new tab).
Kingpin (1996)
A one-handed former bowling champion (Woody Harrelson) finds the key to reclaiming his successful path in an Amish man (Randy Quaid) with an impeccable talent for knocking pins down. Also starring Bill Murray and Vanessa Angel, Kingpin is one the funniest sports movies and one of the Farrelly Brothers' finest.
Stream Kingpin on Amazon Prime (opens in new tab).
The Collector (2009)
A desperate ex-con (Josh Stewart) breaks into his wealthy employer's home with intent to rob him, only to discover that a masked sadist got there first and has set a series of deadly traps all through the house. Playing out sort of like a depraved take on Home Alone from the burglar's point of view, The Collector is sure to satisfy horror fans looking for something that goes to extreme lengths for a good scare.
Stream The Collector on Amazon Prime (opens in new tab).
Respect (2021)
The life of Aretha Franklin (Jennifer Hudson), from her days singing in her father's church choir as a child to achieving international stardom with one of the most influential and iconic voices in music history. Before her death, Franklin herself believed the Academy Award winner Hudson should portray her in a movie and it is easy to see why from her performance in Respect – one of the best music biopics in recent memory.
Stream Respect on Amazon Prime (opens in new tab).
Funny Girl (1968)
The rise of Fanny Brice (Barbra Streisand) as comedian in the male dominated entertainment business of the early 1900s. Streisand earned a Best Actress Oscar for her acting debut in Funny Girl – inspired by the stage musical that was inspired by Brice's life and career.
Stream Funny Girl on Amazon Prime (opens in new tab).
Leaving Las Vegas (1996)
A divorced Hollywood screenwriter (Nicolas Cage) plans to drink himself to death in Sin City, where he strikes up an unexpected bond with a local sex worker (Elisabeth Shue). Cage gives an intoxicating, Oscar-winning performance alongside the mesmerizing Shue in Leaving Las Vegas – writer and director Mike Figgis' adaptation of John O'Brien's novel.
Stream Leaving Las Vegas on Amazon Prime (opens in new tab).
Fight Club (1999)
The life of a disillusioned office drone (Edward Norton) changes forever when he meets a charismatic soap salesman (Brad Pitt), with whom he starts an underground support group for men to quell their frustrations through violence. One of director David Fincher's best movies and featuring, arguably, Pitt's most badass role, this classic adaptation of Chuck Palahniuk's Fight Club continues to stand the test of time with its jet black social satire and explosive ending.
Stream Fight Club on Amazon Prime (opens in new tab).
Jennifer's Body (2009)
The friendship between a shy teen (Academy Award nominee Amanda Seyfried) and a popular cheerleader (Megan Fox) is torn apart when the latter is transformed into a succubus who indulges in a bloody feeding frenzy on her male classmates. From director Karyn Kusama and Academy Award-winning writer Diablo Cody, Jennifer's Body is easily one of Megan Fox's best movies (if not her best) and one of the most sorely misunderstood horror movies of its time.
Stream Jennifer's Body on Amazon Prime (opens in new tab).
World War Z (2013)
A retired United Nations employee (Brad Pitt) is forced to abandon his family and travel the world in search of a way to contain a mysterious outbreak turning people into violent, cannibalistic zombies. Based on Max Brooks' best-selling novel, World War Z is one of the most realistic zombie movies of all time by treating the Romero-inspired source material like an earnest political thriller.
Stream World War Z on Amazon Prime (opens in new tab).
Breakfast At Tiffany's (2012)
An eccentric New Yorker (Audrey Hepburn) and the writer who recently moved into her apartment building (George Peppard) strike up a charming rapport that could be love. Also featuring Henry Mancini's Oscar-winning hit original song "Moon River," director Blake Edwards' loose adaptation of Truman Capote's novella Breakfast at Tiffany's is one of the most beloved romantic comedies of all time and one of Hollywood's most iconic titles in general.
Stream Breakfast at Tiffany's on Amazon Prime (opens in new tab).
Marathon Man (1976)
A collegiate track runner (Dustin Hoffman) is forced to come face-to-face with the man who murdered his brother: a sadistic dentist with a history as a Nazi war criminal (Sir Laurence Olivier). William Goldman adapts his own novel Marathon Man into one of the most thrilling and simply best movies of the 1970s from director John Schlesinger.
Stream Marathon Man on Amazon Prime (opens in new tab).
Fences (2016)
A sanitation worker (Denzel Washington) struggles to provide for his wife (Viola Davis) and son (Jovan Adepo), while also pondering the life he could have had instead, in 1950s Pittsburgh. For his third directorial effort, Washington also reprises his Tony-winning role for this cinematic adaptation of August Wilson's acclaimed play, Fences, as does Davis, whose stunning performance made her an Oscar-winner.
Stream Fences on Amazon Prime (opens in new tab).
Manchester By The Sea (2016)
An ill-tempered Boston handyman (Casey Affleck) becomes haunted by painful memories from his past after tragedy suddenly makes him the legal guardian to his teenage nephew (Lucas Hedges). Affleck's inspired performance and director Kenneth Lonergan's devastating original screenplay earned two Academy Awards for Manchester by the Sea – an acclaimed Amazon original that was also produced by Matt Damon.
Stream Manchester by the Sea on Amazon Prime (opens in new tab).
The Wolf Of Wall Street (2013)
The rise and fall of a wealthy New York stockbroker (Academy Award winner Leonardo DiCaprio) as a result of his insatiable addictions and corrupt, illegal tactics. Director Martin Scorsese uses Jordan Belfort's memoir, The Wolf of Wall Street, as benchmark for one of the most dazzling and morbidly funny crime thrillers in recent memory.
Stream The Wolf of Wall Street on Amazon Prime (opens in new tab).
Candyman (2021)
A Chicago artist (Yahya Abdul-Mateen II) becomes dangerously obsessed with a local urban legend and its infamous ties to the gentrified neighborhood he recently moved into. Producer Jordan Peele and director Nia DaCosta also co-wrote this stylish, boldly poignant follow-up to Candyman - director Bernard Rose's groundbreaking 1992 horror classic based on a story by Clive Barker.
Stream Candyman on Amazon Prime (opens in new tab).
The General (1926)
A bumbling railroad engineer, and aspiring soldier, struggles to recapture a stolen train during the American Civil War. One the silent film era's greatest (and most death-defying) comic actors is Buster Keaton and, arguably, his finest masterwork is The General - a celebrated classic that is just as exciting as it is hilarious.
Stream The General on Amazon Prime (opens in new tab).
Raging Bull (1980)
The life of Jake LaMotta - one of the most ambitious and infamous prize fighters in sports history. Robert DeNiro gives one of his finest performances as the real-life athlete at the center of Raging Bull - a classic boxing movie from director Martin Scorsese.
Stream Raging Bull on Amazon Prime (opens in new tab).
Saint Maud (2020)
A young, devoutly religious former nurse (Morfydd Clark) is convinced that the key to her redemption lies in becoming a spiritual savior for an ailing dancer (Jennifer Ehle). Writer and director Rose Glass' Saint Maud is one of the most enthralling masterpieces of slow-burn horror in recent memory, that keeps you guessing until its startling final frame.
Stream Saint Maud on Amazon Prime (opens in new tab).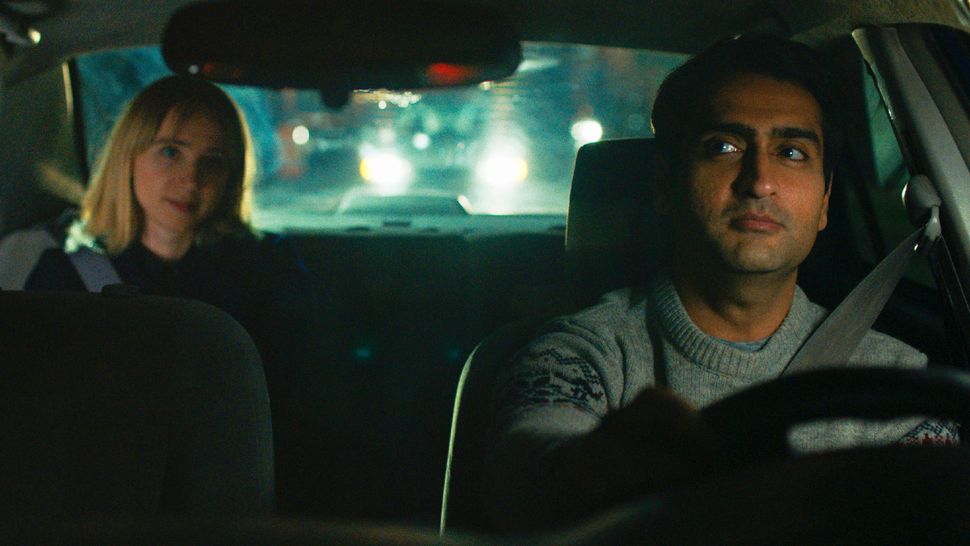 The Big Sick (2017)
A Pakistani-born comedian (Kumail Nanjiani) is forced to confront various aspects of his life when his white girlfriend (Zoe Kazan) is placed in a medically induced coma. Nanjiani and his wife, Emily V. Gordon, received Oscar nominations for writing The Big Sick - a wonderful romantic dramedy inspired by their own real love story.
Stream The Big Sick on Amazon Prime (opens in new tab).
Paper Moon (1973)
A Depression-era con man (Ryan O'Neal) forms an unlikely partnership with a precocious young girl (Tatum O'Neal) who claims to be his daughter. At 10 years old, Tatum, who actually is Ryan's daughter, became the youngest Oscar recipient in an acting category ever for her performance in Paper Moon - an inventive, endearing period piece from late director Peter Bogdanovich.
Stream Paper Moon on Amazon Prime (opens in new tab).
Hellraiser (1987)
A woman (Clare Higgins) begins luring men into her home so her dead, former lover - also her husband's brother - can feed on their flesh to become whole again and escape persecution from a group of demonic entities. Based on the novella by director Clive Barker, Hellraiser is an ingeniously disturbing and visually inventive cautionary tale that introduced the world to the iconic horror villain now known as Pinhead (Doug Bradley).
Stream Hellraiser on Amazon Prime (opens in new tab).
Also try streaming Hellbound: Hellraiser II on Amazon Prime (opens in new tab).
The Usual Suspects (1995)
The sole survivor of a deadly gunfight (Kevin Spacey) recalls the story of what led to the violent standoff to a U.S. Customs agent (Chazz Palmenteri). Written by Mission: Impossible movies director Christopher McQuarrie, The Usual Suspects is one of the most acclaimed and influential mystery thrillers of its time, especially for its killer twist ending.
Stream The Usual Suspects on Amazon Prime (opens in new tab).