The Best Movies On Amazon Prime Video Right Now - August 2022
By Jason Wiese published
Ready for some "Prime" entertainment?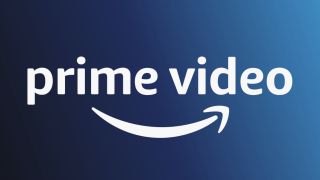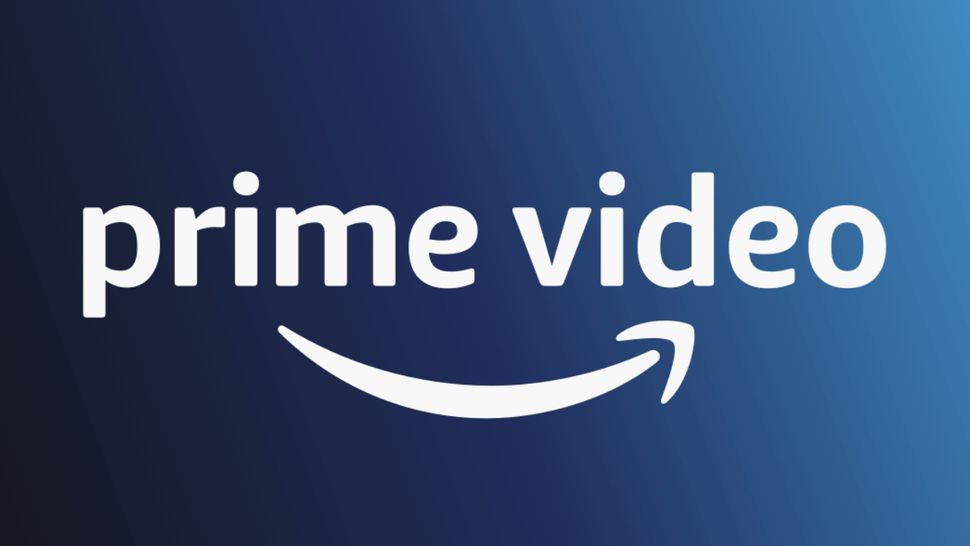 (Image credit: Amazon)
Veteran members of the streaming platform would agree that the ever-evolving catalog of movies available with a subscription to Amazon Prime Video is endless. There is almost too much to choose from, which often leads to more time scrolling to find the best movies on Amazon Prime Video than actually spent enjoying the film.
Of course, as any frequent streamer should know, access to that much content (opens in new tab) is both a blessing and a curse. Allow us to help narrow down your search with our picks for the best movies currently available to stream as of August 1, 2022, unless otherwise specified.
WarGames (1983)
Thinking he is playing a harmless computer game, a teen tech prodigy (Matthew Broderick) accidentally hacks into a military artificial intelligence and, as a result, may have sparked a third World War. Nominated for three Oscars, director Jonathan Badham's WarGames is a timelessly entertaining '80s classic and still chillingly relevant thriller despite how far technology has advanced in the decades since.
Stream WarGames on Amazon Prime (opens in new tab).
Breakfast At Tiffany's (2012)
An eccentric New Yorker (Audrey Hepburn) and the writer who recently moved into her apartment building (George Peppard) strike up a charming rapport that could be love. Also featuring Henry Mancini's Oscar-winning hit original song "Moon River," director Blake Edwards' loose adaptation of Truman Capote's novella Breakfast at Tiffany's is one of the most beloved romantic comedies of all time and one of Hollywood's most iconic titles in general.
Stream Breakfast at Tiffany's on Amazon Prime (opens in new tab).
Ghost World (2001)
A pair of quirky high school graduates (Thora Birch and Scarlett Johansson) respond to a middle-age man's classified ad requesting a date for a laugh, only to experience life-changing results. Writer and director Terry Zwigoff's hilarious adaptation of Daniel Clowes' graphic novel Ghost World is not just one of the best comic book movies without any superheroes, but the first comic book movie to receive an Oscar nomination for Best Adapted Screenplay.
Stream Ghost World on Amazon Prime (opens in new tab).
A League Of Their Own (1992)
The story of one team on America's first all-women's professional baseball league and the former major-leaguer (Tom Hanks) who coached them during World War II. Based on a true story and also starring Geena Davis and Madonna, director Penny Marshall's A League of Their Own is one of Hanks' best movies and of the most inspiring sports films ever made.
Stream A League of Their Own on Amazon Prime (opens in new tab).
A Fistful Of Dollars (1967)
A bold, sharp-shooting drifter (Clint Eastwood) becomes an unlikely hero to a small town terrorized by two rival gunfighter gangs by playing each side against the other. Inspired by Akira Kurosawa's 1961 samurai classic Yojimbo, A Fistful of Dollars is one of the quintessential spaghetti westerns and the first installment of Sergio Leone's seminal "Man with No Name" trilogy.
Stream A Fistful of Dollars on Amazon Prime (opens in new tab).
Also stream For a Few Dollars More on Amazon Prime (opens in new tab).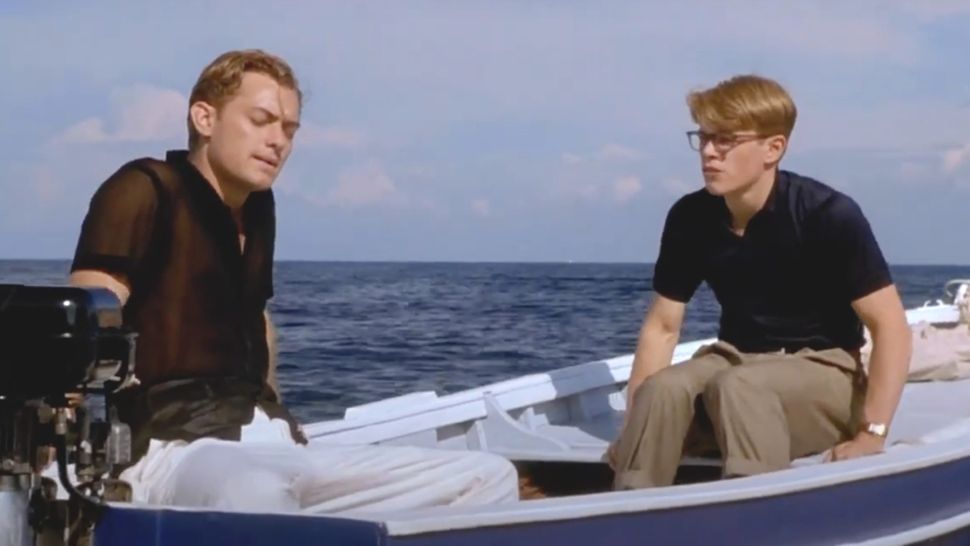 The Talented Mr. Ripley (1999)
An underachieving young man (Matt Damon) pretends to be an old friend of a spoiled grad (Jude Law) and his fiancée (Gwyneth Paltrow) – a ruse that proves successful before spiraling dangerously out of control. After winning big at the Oscars with The English Patient, writer and director Anthony Minghella made an equally impressive follow-up with his gripping adaptation of Patricia Highsmith's The Talented Mr. Ripley, which is also one of Damon's most acclaimed films.
Stream The Talented Mr. Ripley on Amazon Prime (opens in new tab).
The Fighter (2010)
An aspiring boxer (Mark Wahlberg) struggles to escape the shadow of his older brother (Christian Bale) – a down-and-out former champion who becomes his younger sibling's mentor. Bale and Melissa Leo each received Academy Awards for their breathtaking performances in The Fighter – a heartbreaking, fact-based sports drama from director David O. Russell.
Stream The Fighter on Amazon Prime (opens in new tab).
The Return of the Living Dead (1985)
Two medical supply warehouse employees accidentally release a chemical that causes corpses to rise from their graves with a hankering for human brains. Directed by Alien scribe Dan O'Bannon, The Return of the Living Dead is certainly the less sophisticated of the two major zombie movies from 1985 (the other being George Romero's Day of the Dead), but is easily the more fun of the two and also boasts a killer punk rock soundtrack.
Stream The Return of the Living Dead on Amazon Prime (opens in new tab).
Marathon Man (1976)
A collegiate track runner (Dustin Hoffman) is forced to come face-to-face with the man who murdered his brother: a sadistic dentist with a history as a Nazi war criminal (Sir Laurence Olivier). William Goldman adapts his own novel Marathon Man into one of the most thrilling and simply best movies of the 1970s from director John Schlesinger.
Stream Marathon Man on Amazon Prime (opens in new tab).
Silence (2017)
After learning their mentor (Liam Neeson) may have committed apostasy, two Portuguese Jesuit priests (Andrew Garfield and Adam Driver) travel to Japan to search for him and to spread Catholicism in the 17th century. Director Martin Scorsese's epic period drama Silence is a stirring meditation on faith and lack thereof.
Stream Silence on Amazon Prime (opens in new tab).
Fences (2016)
A sanitation worker (Denzel Washington) struggles to provide for his wife (Viola Davis) and son (Jovan Adepo), while also pondering the life he could have had instead, in 1950s Pittsburgh. For his third directorial effort, Washington also reprises his Tony-winning role for this cinematic adaptation of August Wilson's acclaimed play, Fences, as does Davis, whose stunning performance made her an Oscar-winner.
Stream Fences on Amazon Prime (opens in new tab).
Manchester By The Sea (2016)
An ill-tempered Boston handyman (Casey Affleck) becomes haunted by painful memories from his past after tragedy suddenly makes him the legal guardian to his teenage nephew (Lucas Hedges). Affleck's inspired performance and director Kenneth Lonergan's devastating original screenplay earned two Academy Awards for Manchester by the Sea – an acclaimed Amazon original that was also produced by Matt Damon.
Stream Manchester by the Sea on Amazon Prime (opens in new tab).
(500) Days Of Summer (2009)
A greeting card writer (Joseph Gordon-Levitt) spends more than a year hopelessly consumed by his ill-fated relationship with his co-worker (Zooey Deschanel). Director Mark Webb's (500) Days of Summer is one of the most refreshingly unique romantic comedies of its time for its brutally honest commentary on dating and gender roles and its dazzling stylistic choices.
Stream (500) Days of Summer on Amazon Prime (opens in new tab).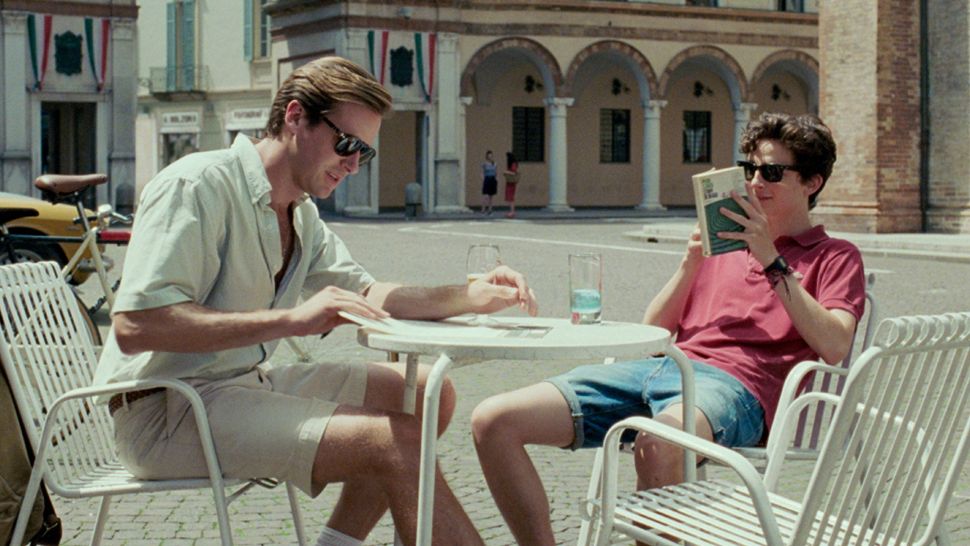 Call Me By Your Name (2018)
An American 17-year-old (Timothée Chalamet) becomes romantically infatuated with his father's newly hired, 24-year-old research assistant (Armie Hammer) while on an Italian retreat in the summer of 1983. The film that made Chalamet a household name and earned him his first Oscar nomination was director Luca Guadagnino's moving adaptation of André Aciman's romance novel.
Stream Call By Your Name on Amazon Prime (opens in new tab).
Face/Off (1997)
In order to prevent a bombing, an FBI agent (John Travolta) undergoes a cutting-edge procedure to assume the identity of his comatose rival (Nicolas Cage), only to learn the terrorist has woken up and has now taken over his life. Director John Woo brings a compelling energy and striking visual flair to the otherwise insane concept of Face/Off, making it one of the memorably entertaining thrillers of the 1990s.
Stream Face/Off on Amazon Prime (opens in new tab).
Bill & Ted's Excellent Adventure (1989)
A pair of dim-witted best friends (Keanu Reeves and Alex Winter) travel through time enlisting the help of various historical figures in order to ace their history report and save the future. After watching the original Excellent Adventure, be sure to also check out the other two inventive, hilarious, and infallibly jovial Bill & Ted movies for a most non-heinous time. Party on, dudes!
Stream Bill & Ted's Excellent Adventure on Amazon Prime (opens in new tab).
Also stream Bill & Ted's Bogus Journey on Amazon Prime (opens in new tab) and stream Bill & Ted Face the Music on Amazon Prime (opens in new tab).
The Wolf Of Wall Street (2013)
The rise and fall of a wealthy New York stockbroker (Academy Award winner Leonardo DiCaprio) as a result of his insatiable addictions and corrupt, illegal tactics. Director Martin Scorsese uses Jordan Belfort's memoir, The Wolf of Wall Street, as benchmark for one of the most dazzling and morbidly funny crime thrillers in recent memory.
Stream The Wolf of Wall Street on Amazon Prime (opens in new tab).
Candyman (2021)
A Chicago artist (Yahya Abdul-Mateen II) becomes dangerously obsessed with a local urban legend and its infamous ties to the gentrified neighborhood he recently moved into. Producer Jordan Peele and director Nia DaCosta also co-wrote this stylish, boldly poignant follow-up to Candyman - director Bernard Rose's groundbreaking 1992 horror classic based on a story by Clive Barker.
Stream Candyman on Amazon Prime (opens in new tab).
Clueless (1995)
A charming, witty, wealthy Beverly Hills teen (Alicia Silverstone) tries to play matchmaker for two teachers at her high school. Silverstone gives one of her best performances in Clueless - writer and director Amy Heckerling's funny and endlessly quotable modernized adaptation of Jane Austen's novel Emma.
Stream Clueless on Amazon Prime (opens in new tab).
Gladiator (2000)
A former Roman General (Academy Award winner Russell Crowe) must fight to survive when a ruthless emperor (Joaquin Phoenix) murders his family and banishes him into a slave trade. Director Ridley Scott's Best Picture Oscar winner Gladiator is a brutal, action-packed historical epic that will surely have you entertained.
Stream Gladiator on Amazon Prime (opens in new tab).
Philadelphia (1993)
A former lawyer (Tom Hanks) asks a homophobic attorney (Denzel Washington) to represent him in court when he believes he was wrongfully fired for his sexuality and his HIV-positive diagnosis. Hanks received his first Academy Award win for his enigmatic performance in Philadelphia - a powerful courtroom drama, also featuring an Oscar-winning song by Bruce Springsteen, from director Jonathan Demme.
Stream Philadelphia on Amazon Prime (opens in new tab).
The General (1926)
A bumbling railroad engineer, and aspiring soldier, struggles to recapture a stolen train during the American Civil War. One the silent film era's greatest (and most death-defying) comic actors is Buster Keaton and, arguably, his finest masterwork is The General - a celebrated classic that is just as exciting as it is hilarious.
Stream The General on Amazon Prime (opens in new tab).
Bebe's Kids (1992)
A man (Faizon Love) finds himself in over his head when he tries to impress his new girlfriend by looking after her misbehaving children. Based on a classic stand-up routine by the late Robin Harris, Bebe's Kids is one of the most underrated animated comedies of its time.
Stream Bebe's Kids on Amazon Prime (opens in new tab).
Harry Brown (2010)
A retired widower and former Marine for the Royal Army (Academy Award winner Michael Caine) takes matters into his own hands when his best friend is murdered by a gang of vicious youths. Caine is a total badass as the vengeful title character of the harrowing and heartbreaking thriller Harry Brown.
Stream Harry Brown on Amazon Prime (opens in new tab).
Juno (2007)
After discovering she is pregnant after a one-time encounter with her friend (Michael Cera), a teen (Elliot Page) searches for a suitable couple to give her child to. Future The Umbrella Academy cast member Page received his first Academy Award nomination for his performance in the title role of the acclaimed dramedy, Juno, which did earn Diablo Cody an Oscar for her razor-sharp screenplay.
Stream Juno on Amazon Prime (opens in new tab).
The Sandlot (1993)
A group of young baseball fanatics get into a big pickle when a ball signed by Babe Ruth falls over the fence where a supposed "beast" resides. In addition to being an undisputed sports movie classic, The Sandlot cast's wonderful performances help the film capture the joys and perils of summer from a child's perspective to a T.
Stream The Sandlot on Amazon Prime (opens in new tab).
Shaun Of The Dead (2004)
An aimless electronics salesman (Simon Pegg) tries to protect his lazy roommate (Nick Frost), his ex-girlfriend (Kate Ashfieldd), and other loved ones when London is suddenly overrun with flesh-eating corpses. Despite also being one of the funniest horror-comedy movies of all time, co-writer and director Edgar Wright's Shaun of the Dead easily earns a spot among the most effective and grounded zombie thrillers for playing the thrills straight.
Stream Shaun of the Dead on Amazon Prime (opens in new tab).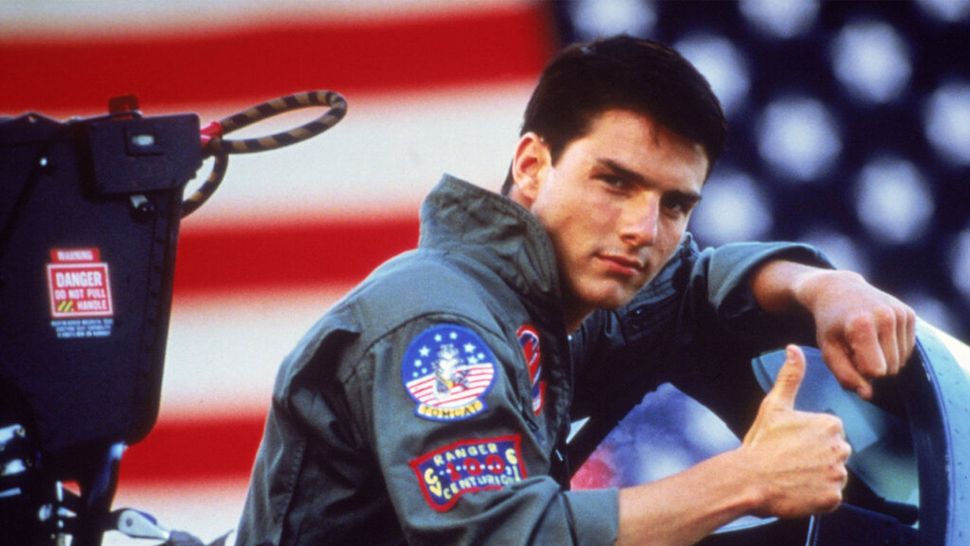 Top Gun (1986)
A rebellious pilot for the U.S. Navy (Tom Cruise) enrolls in an elite training facility where he finds himself falling in love with one of his instructors (Kelly McGillis). Before you check out the new sequel, Top Gun: Maverick, in theaters (if you are not one of the millions who already have) relive the original action-packed, romantic classic, Top Gun, from director Tony Scott.
Stream Top Gun on Amazon Prime (opens in new tab).
Raging Bull (1980)
The life of Jake LaMotta - one of the most ambitious and infamous prize fighters in sports history. Robert DeNiro gives one of his finest performances as the real-life athlete at the center of Raging Bull - a classic boxing movie from director Martin Scorsese.
Stream Raging Bull on Amazon Prime (opens in new tab).
Rosemary's Baby (1968)
When she becomes pregnant shortly after she and her husband (John Cassavettes) move into a new apartment, strange behavior from her neighbors leads a woman (Mia Farrow) to suspect something disturbing is afoot. For its mind-bending visuals and relentlessly unnerving tone, Rosemary's Baby is a timeless classic of horror cinema.
Stream Rosemary's Baby on Amazon Prime (opens in new tab).
Saint Maud (2020)
A young, devoutly religious former nurse (Morfydd Clark) is convinced that the key to her redemption lies in becoming a spiritual savior for an ailing dancer (Jennifer Ehle). Writer and director Rose Glass' Saint Maud is one of the most enthralling masterpieces of slow-burn horror in recent memory, that keeps you guessing until its startling final frame.
Stream Saint Maud on Amazon Prime (opens in new tab).
A Quiet Place Part II (2021)
A woman (Emily Blunt) struggles to protect her three children on her own in a world ravaged by otherworldly creatures that hunt their human prey with sound. John Krasinski returned to the world of A Quiet Place for its equally thrilling follow-up both from behind the camera (as writer and director) and to reprise his role in a cold open taking place at the beginning of the invasion.
Stream A Quiet Place Part II on Amazon Prime (opens in new tab).
Carrie (1976)
A teenager (Sissy Spacek) discovers that she has telekinetic powers which are interpreted as a devilish abomination by her religious fanatic mother (Piper Laurie). Both Laurie (as one of the greatest female horror movie villains) and Spacek in the title role received Oscar nominations for Carrie - Brian De Palma's sensational adaptation of Stephen King's classic novel.
Stream Carrie on Amazon Prime (opens in new tab).
Oculus (2014)
After being released from a mental institution, a young man (Brenton Thwaites) discovers his sister (Karen Gillan) is still trying to prove that an antique mirror is somehow responsible for their traumatic childhood. Among the many titles that prove Mike Flanagan is one of the horror genre's greatest storytellers, Oculus is one of the earliest, most chilling, and most astonishingly clever examples.
Stream Oculus on Amazon Prime (opens in new tab).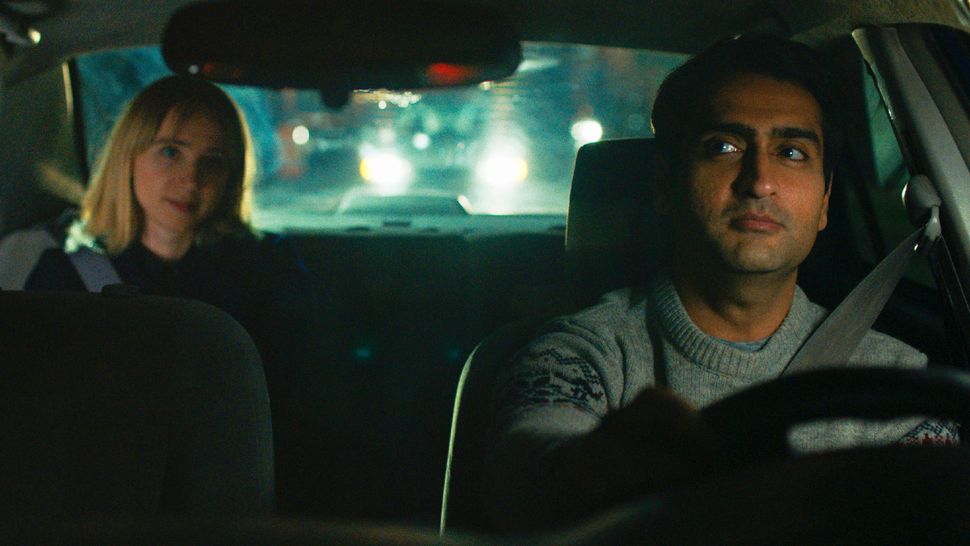 The Big Sick (2017)
A Pakistani-born comedian (Kumail Nanjiani) is forced to confront various aspects of his life when his white girlfriend (Zoe Kazan) is placed in a medically induced coma. Nanjiani and his wife, Emily V. Gordon, received Oscar nominations for writing The Big Sick - a wonderful romantic dramedy inspired by their own real love story.
Stream The Big Sick on Amazon Prime (opens in new tab).
Paper Moon (1973)
A Depression-era con man (Ryan O'Neal) forms an unlikely partnership with a precocious young girl (Tatum O'Neal) who claims to be his daughter. At 10 years old, Tatum, who actually is Ryan's daughter, became the youngest Oscar recipient in an acting category ever for her performance in Paper Moon - an inventive, endearing period piece from late director Peter Bogdanovich.
Stream Paper Moon on Amazon Prime (opens in new tab).
Being The Ricardos (2021)
TV icons Lucille Ball (Nicole Kidman) and Desi Arnaz (Javier Bardem) struggle to overcome problems affecting their careers and their relationship during one "tense week." A powerhouse, all-star cast brings writer and director Aaron Sorkin's razor sharp dialogue to enriching life in Being the Ricardos - a dazzling, Amazon Prime original drama inspired by the stars of the legendary sitcom I Love Lucy.
Stream Being the Ricards on Amazon Prime (opens in new tab).
The Terminator (1984)
A soldier (Michael Biehn) from a post-apocalyptic, war-torn future travels back to the 1980s to protect a waitress (Linda Hamilton) who holds the key to humanity's survival from an unstoppable cyborg that looks human (Arnold Schwarzenegger). Writer and director James Cameron's sci-fi/action/slasher hybrid The Terminator remains one of the most influential and enduringly iconic films of any kind.
Stream The Terminator on Amazon Prime (opens in new tab).
Hellraiser (1987)
A woman (Clare Higgins) begins luring men into her home so her dead, former lover - also her husband's brother - can feed on their flesh to become whole again and escape persecution from a group of demonic entities. Based on the novella by director Clive Barker, Hellraiser is an ingeniously disturbing and visually inventive cautionary tale that introduced the world to the iconic horror villain now known as Pinhead (Doug Bradley).
Stream Hellraiser on Amazon Prime (opens in new tab).
Also try streaming Hellbound: Hellraiser II on Amazon Prime (opens in new tab).
The Usual Suspects (1995)
The sole survivor of a deadly gunfight (Kevin Spacey) recalls the story of what led to the violent standoff to a U.S. Customs agent (Chazz Palmenteri). Written by Mission: Impossible movies director Christopher McQuarrie, The Usual Suspects is one of the most acclaimed and influential mystery thrillers of its time, especially for its killer twist ending.
Stream The Usual Suspects on Amazon Prime (opens in new tab).
It's A Wonderful Life (1946)
A desperate businessman (James Stewart) believing the world would be better off without him is visited by his guardian angel (Henry Travers), who shows him a dismal alternate reality in which his wish has come true. Despite not having very much to do with Christmas plot-wise, the inspirational, beautifully told story of Frank Capra's It's a Wonderful Life has nonetheless become a holiday tradition.
Stream It's a Wonderful Life on Amazon Prime (opens in new tab).
Sound Of Metal (2020)
Riz Ahmed received a Golden Globe and Oscar nomination for his performance in the powerful, heartbreaking, and inventively executed Amazon Prime original Sound of Metal as a rock and roll drummer struggling with his own identity and purpose when he begins to lose his hearing.
Stream Sound of Metal on Amazon Prime (opens in new tab).
One Night In Miami (2020)
In her first feature-length directorial effort, Academy Award-winning actress Regina King guides four actors at the top of their game (Leslie Odom Jr., Aldis Hodge, Kingsley Ben-Adir, and Eli Goree) as four of the most famous faces of the 1960s civil rights movement in their prime in One Night in Miami, which writer Kemp Powers' also adapts from his own acclaimed stage play.
Stream One Night in Miami on Amazon Prime (opens in new tab).
Vivarium (2020)
With the recent resurgence of Twilight Zone-esque anthology TV series, many films have unsurprisingly attempted to emulate similar styles of analogous, sci-fi social commentary, with Vivarium (starring Imogen Poots and Jesse Eisenberg trapped in a terrifying maze bearing a soulless resemblance to an idyllic suburb) being one of the more unique and persistently unnerving.
Stream Vivarium on Amazon Prime (opens in new tab).
Also try streaming The Vast of Night on Amazon Prime (opens in new tab).
Well, a subscriber to the streaming giant certainly cannot ask for a better assortment of flicks for the ultimate binge. Check back to see what other classics have been added or removed from Amazon Prime Video next month.