Zola Ending Explained And What We Know About The Real-Life Story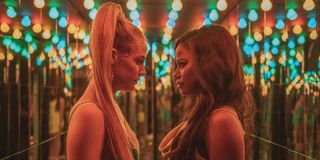 (Image credit: (A24))
For the first time, a movie's plot line has been ripped not from the pages of a memoir or news headlines, but through a Twitter thread made up of 148 posts by Aziah Wells King. A24's Zola recounts the story of a Hooters waitress and pole dancer as she goes on a wild trip from Detroit to Tampa with a woman she just met. The 2015 Twitter thread became a viral story shortly after it was published, and now with Zola's recent theatrical release, more people than ever have been exposed to the events said to be mostly true. And once the Zola ending unfolds, there's a lot of questions left to unpack.
Spoilers are in fact ahead for Zola and the Twitter thread that started it all. That being said, because the A24 movie is rooted in fact, you don't need to have seen the movie first to read up on the events at play here. Up to you. Now let's talk about what went down at the end of Zola and get into what we know about the four main players of the road trip-gone-wrong following the viral Twitter recounting.
What Happened At The End Of Zola?
As Taylour Paige's Zola quickly learns during her road trip with Riley Keough's Stefani, she was taken advantage of and finds herself in the middle of some messy business between a pimp and sex worker. The man named X, who is initially introduced to Zola as simply Stefani's roommate is in fact her pimp, and an especially dangerous one that threatens Zola into joining their sex work business. At first, Zola, who is pushed into a corner by X, helps Stefani get 20 customers in a single night as a trade off for actually getting under the sheets. As the trip goes on, Zola is forced to continue to accompany Stefani on her calls, leading to a final house call that ends in Stefani getting snatched and Zola booking it out of the building.
X makes Stefani's boyfriend Derrek and Zola return to the motel room to retrieve Stefani with him, where they meet a pair of guys who apparently deal in the same business and weren't happy by them being on their turf. With a gun to his head, the man asked X for money for Stefani. X distracts one of the guys with Zola, as he claims he will give Zola to them before pulling a gun and shooting one of them, allowing Zola, Stefani, X and Derrek to get out. They go to X's massive Florida house where Derrek claims he is going to kill himself if Stefani doesn't stop working with X, which she somehow still plans to continue after the debacle. Derrek then jumps off the balcony of the house and is seen being driven to a hospital with a minor injury with Zola, Derrek and Stefani in the car. And that's where Zola ends.
A Couple Of Differences Between The End Of The Movie And The Twitter Thread
Although the movie places Zola in the motel room and sees her being groped by a man as X uses her to get out of the motel situation prior to her exit, in the Twitter thread itself Zola was not in the same room, but instead in the hallway. Therefore, she didn't actually see X shoot anyone, but only heard the gunshot and was told that it took place. Also, Zola ends on a much more abrupt note than the actual Twitter thread goes. Aziah Wells King ends the tweet story by going to the airport and flying back to Detroit with Stefani's boyfriend (Derek in the movie, but Jarrett in the thread and in real life). Zola's boyfriend picks them up and they drop him off at his home.
Aziah Wells King's story went viral in October 2015 and became a national news story. Four months after the thread was published, she met with James Franco about her story becoming a movie, per Vulture. While Franco was initially tapped to direct Zola, following sexual misconduct allegations against him, the project landed in Janicza Bravo's hands, who co-wrote and directed the movie. Zola has been involved in the production of the film, serving as an executive producer. Zola is currently living in Atlanta, Georgia with her two young daughters, she recently released a collection of five songs and runs a popular OnlyFans account.
What's Been Said About Stefani And X After Zola
Although the movie gives little context about what happens to Stefani (her actual name is Jessica) after the events of Zola, the Twitter thread details that Stefani contacted Zola four days after the road trip to tell her that she and X had been arrested for sex trafficking in Las Vegas. She also allegedly told her that her pimp was "wanted for kidnapping 15 underage girls and is linked to 6 murders" including at least one in Florida. Zola refused to help her or relay her pleas for her boyfriend to bail her out. Aziah Wells King said in the thread that she found out later that Jessica claimed to be a victim in court and was freed from jail and went home to Detroit to be with her young daughter.
Following the viral Twitter thread, Stefani/Jessica posted her own side of the story to a Reddit thread, which the movie depicts. In her own recounting, she denies much of the story and claims that Zola was the one who was doing the sex work instead of her. In the thread, Jessica also says that X ended up in jail, but she claims to be an innocent bystander in the whole affair. Today, Jessica speaks out about sex trafficking and is raising her daughter. X apparently did not actually shoot anyone in the motel (confirmed by Jarrett and local authorities), but the pimp, whose real name is Rudy Uwedjojevwe, pleaded guilty to charges of sex trafficking and coercion and is serving a 16-year prison term, though he is now up for parole, per Slate.
And What About Stefani's Boyfriend?
Finally, let's talk about what happened to Stefani's boyfriend Derrek, portrayed by Nicholas Braun in Zola, and referred to as Jarrett in the Twitter thread. While Zola claims that Jarrett jumped off the balcony in the thread and it happens in the movie as well, apparently this moment in the story is false. Zola, Stefani and Jarrett have all since said that he only threatened to jump and didn't actually do it. Jarrett Scott said he decided to leave for the airport with Zola, and they went home to Detroit and he ended his relationship with Stefani for good, per his Rolling Stone interview. Scott also has some different memories from Zola's too, but the movie is clearly being adapted from her tweets rather than multiple perspectives and he said-she saids.
What did you think about the Zola ending? Vote in our poll below and check out CinemaBlend's interview with the movie's director Janicza Bravo on the ReelBlend podcast.
This poll is no longer available.
Your Daily Blend of Entertainment News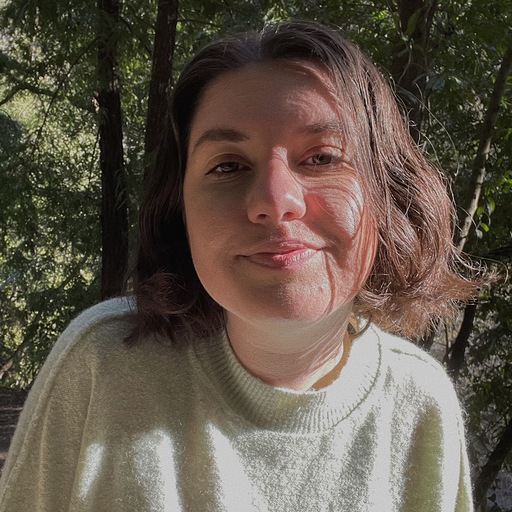 YA genre tribute. Horror May Queen. Word webslinger. All her writing should be read in Sarah Connor's Terminator 2 voice over.