M. Night Shyamalan's Old: What Fans Are Saying About The Director's Latest Twisted Thriller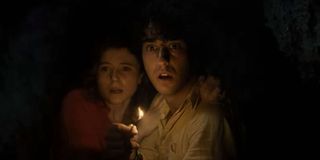 (Image credit: (Universal))
Are you still checking for wrinkles after your beach time the other day? We can thank the mind of M. Night Shyamalan for that with the release of Old last weekend. The filmmaker behind The Sixth Sense and Signs has delivered a summer thriller about the pitfalls of getting older through the story of a group of vacationers who find themselves rapidly aging on a mysterious beach. Now that theater-going audiences have had a chance to check it out, let's get into what fans are saying about Old.
Old divided critics in half, as it had just about the same amount of people celebrating it as it had others calling it dumb and knocking down the execution of concept. CinemaBlend's own Mike Reyes gave the film a three out of five, sharing it was "uneven," yet still a "frightening thrill" to check out. Old was also the No. 1 new theatrical release last weekend, overtaking Snake Eyes. Now to the fans:
M. Night Shyamalan's Old Was Divisive Among Fans
Not unlike critics, there are a lot of different opinions about Old that you really have to see for yourself to decide whether or not M. Night Shyamalan's latest project worked for you. As one fan pointed out, it's the definition of a "love it or hate it" movie, but he was really into it despite noticing some flaws:
Another fan took to Twitter to share his predicament with Old that many fans share. Although he was really into the concept and enjoyed his time with the film, he could also see why people might not like it considering a lot of its ideas just don't make sense. He used Knives Out's Benoit Blanc to illustrate his point too:
Due to all the differing opinions running around about M. Night Shyamalan's movie, there was plenty of room for hot takes, including this one that named Old as one of the filmmaker's career best movies:
To be fair, M. Night Shyamalan movies often garner this kind of reaction, and maybe that's the beauty of the writer/director. He doesn't make movies everyone will like, but they are sure to drum up a fun conversation.
Some People Straight Up Were Not Into It At All
Since we've touched on some mixed-to-positive reactions to fans, it's only fair we share some of the gripes audiences had with Old next. One issue that came up a lot was M. Night Shyamalan's writing, in terms of the dialogue the characters say throughout the film:
Yeah, there's definitely a lot of on-the-nose lines of dialogue about the characters being out of time and so forth. This fan knocked the performances too, which was an issue another one took. But then again, this person straight up hated Old even down to the final twist:
It's almost like everyone who went out to see Old saw another movie based on some of these reactions. Now this fan gave the movie partially a back-handed compliment while mixing in some high praise by grouping the movie with the cult classic The Room:
The Room is an anomaly of a movie that fans still flock to almost 20 years after its release to make fun of and get drunk and high to experience it with friends (depending on your choice poison) – which makes it iconic in of itself. Will Old become a cult classic? Time will tell.
Fans Couldn't Stop Thinking About One Breakout Star
One point of conversation that came up on social media after audiences checked out the thriller in theaters this week is Aaron Pierre's Mid-Sized Sedan. This is the actor's first film ever following finding roles in Krypton and The Underground Railroad, and audiences can't stop thinking about him:
Aaron Pierre was a standout of Old, as he played a key character in the film. Oh, and he's also very good looking. Fans were sharing their new-found love for the 27-year-old actor, who is apparently British? He seems like the perfect candidate for 2022's heartthrob if Old gives him more exposure to star in other projects.
One fan went so far to fancast him as the next Green Lantern, and it's honestly a solid idea.
There's also quite a bit of talk about M. Night Shyamalan naming the character Mid-Sized Sedan. It's obviously a ridiculous name, but hey, there's a lot of rappers with wild names. Here's to more Aaron Pierre in our futures.
The Concept Inspired A Lot Of Hilarious Movie Memes
Sometimes the best measure of a movie's popularity is through how memeable it is. And wow, is Old one of those movies. Fans from far and wide took to Twitter to share their own funny ideas that poked fun at the concept. Here's one that crosses over Titanic with Old:
Fans were having a blast with Old's whole premise of getting old on a beach. Another person was genius enough to mix a famous Scott Pilgrim vs. the World quote with the movie:
Another viral meme got X-Men involved. In this one, they put together a photo with the actors behind Magneto and Professor X first from the prequels (Michael Fassbender and James McAvoy) alongside Hugh Jackman with Ian McKellen and Patrick Stewart. Incredible:
And finally, here's a Marvel one that incorporates Old Man Cap into the Old movie. Of course someone had to.
When there's this many great jokes about a movie like Old, I take it as a good sign. A movie with enough good jokes about it is one people could really connect with. Anyway, now it's your turn. Where did you fall in terms of your thoughts on Old? Vote in our poll below and check out what movies are coming next this year to get ready for our next roundup!
This poll is no longer available.
Your Daily Blend of Entertainment News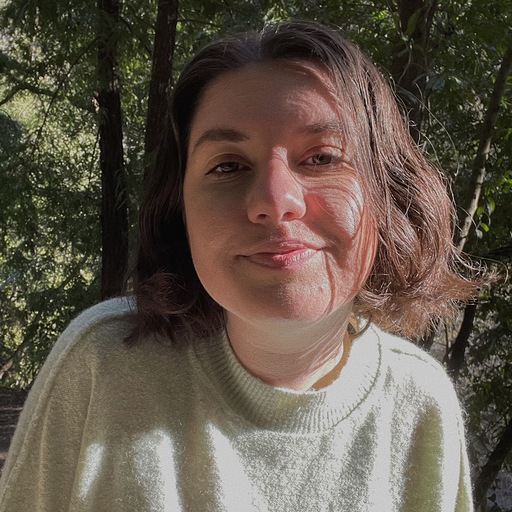 YA genre tribute. Horror May Queen. Word webslinger. All her writing should be read in Sarah Connor's Terminator 2 voice over.