The Best Billy Bob Thornton Movies And Where To Watch Them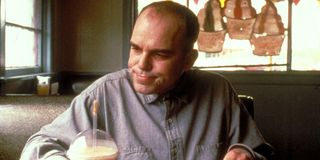 CinemaBlend participates in affiliate programs with various companies. We may earn a commission when you click on or make purchases via links.
Over the years, Billy Bob Thornton has played everything from a thief conning his way through the holiday season in Bad Santa to the man behind one of the most unbelievable plans to save the world in Armageddon and just about everything in between. The Academy Award winner, who can do everything from act to write and direct, as was the case with Sling Blade, has built up a respectable filmography throughout this career, and it doesn't look like he plans on slowing down anytime soon. So, before he goes off and makes another thriller or drama we'll surely be talking about for years to come, here is a quick rundown of the best Billy Bob Thornton movies and how you can watch them.
Sling Blade (1996)
When Karl Childers (Billy Bob Thornton) is released from a mental hospital decades after killing his mother, he forms an unlikely bond with Frank Wheatley (Lucas Black), a young boy still coming to terms with his father's suicide. While Frank, his mother Linda, (Natalie Canerday), and Vaughn Cunningham (John Ritter) are accepting of Karl and his tormented past, others in the small Arkansas town, like Doyle Hargraves (Dwight Yoakam), aren't as welcoming to then mentally disabled man.
Why it's one of Billy Bob Thornton's best movies: Billy Bob Thornton not only starred in Sling Blade but he also directed and wrote the 1996 drama, taking home an Oscar for Best Adapted Screenplay for his efforts. The film was based on a short called Some Folks Call It a Sling Blade that Thornton wrote and directed two years earlier. On top of that, Sling Blade also tells a beautiful and at times harrowing story about second chances and understanding set in the American South.
Stream Sling Blade on HBO Max.
Rent/Buy Sling Blade on Amazon.
Buy Sling Blade on DVD/Blu-ray on Amazon.
Bad Santa (2003)
As far as anyone is concerned, Willie T. Stokes (Billy Bob Thornton) is nothing more than a foul-mouthed and persistently hungover mall Santa who takes the holiday season one bottle of cheap booze at a time. Unbeknownst to the shoppers and management at various shopping centers throughout town, Stokes and his partner Marcus Skidmore (Tony Cox) are actually prolific con artists with an annual tradition of robbing stores blind on Christmas Eve. Well, that is until Stokes meets and befriends a young boy (Brett Kelly) who could bring on a Christmas miracle.
Why it's one of Billy Bob Thornton's best movies: Bad Santa has become one of the most iconic holiday movies of the 21st Century though it shouldn't be confused with something you could share with the family next Christmas Eve. And despite the drinking, debauchery, and thievery, there's a heartfelt story about redemption even for the crudest and drunkest of mall Santas.
Buy Bad Santa on DVD/Blu-ray on Amazon.
Armageddon (1998)
With a planet-killing asteroid set on a collision course with Earth, NASA executive Dan Truman (Billy Bob Thornton) comes up with a far-fetched plan that just so happens to be humanity's only chance of survival: send a group of roughnecks from an offshore oil rig led by Harry Stamper (Bruce Willis) to drill into the surface of the rock and blow it up with a nuclear bomb.
Why it's one of Billy Bob Thornton's best movies: Released the same summer as another end-of-the-world asteroid movie, Michael Bay's Armageddon is a stylized and unrealistic popcorn movie that makes you say "To hell with it, let's have a good time," and it does just that. One thing that makes the movie so enjoyable 22 years later (well, besides the guy yelling about his phonebook) is the insanely stacked cast, which includes Ben Affleck, Liv Tyler, Steve Buscemi, Owen Wilson, Michael Clarke Duncan, and more.
Rent/Buy Armageddon on Amazon.
Buy Armageddon on DVD/Blu-ray on Amazon.
Friday Night Lights (2004)
When their star player, Boobie Miles (Derek Luke) sustains a season-ending injury in the opening game, the Permian High School Panthers, head coach Gary Gaines (Billy Bob Thornton) leads the team on improbable campaign to the state championship game. But not if the team's families and town of Odessa, Texas, don't fall apart first.
Why it's one of Billy Bob Thornton's best movies: Before it was adapted into a successful television series, Friday Night Lights, which was based on the H.G. Bissinger's 1990 non-fiction novel of the same name, told one of the greatest football stories ever brought to the big screen. With outstanding performances from its large ensemble case, a gripping and highly emotional story, and an amazing soundtrack by Texas post-rock outfit Explosions in the Sky, there's are plenty of reasons it's one of the best sports movies of all time.
Stream Friday Night Lights on Starz*_._
Rent/Buy Friday Night Lights on Amazon.
Buy Friday Night Lights on DVD/Blu-ray on Amazon.*
Monster's Ball (2001)
Hank Grotowski (Billy Bob Thornton) and Leticia Musgrove (Halle Berry) are a grieving widower and widow who strike up an improbable bond shortly following the death of their children. They find comfort, security, and solace in one another, but when Hank, a prison guard, learns he was witness to the execution of Leticia's husband on death row, the relationship, and their lives become all the more complicated.
Why it's one of Billy Bob Thornton's best movies: Monster's Ball is mostly remembered for showcasing the Oscar-winning performance of Halle Berry, which was the first and only (as of 2021) time an African-American woman has taken home the Academy Award for Best Actress. This emotional and intimate story about two people from different walks of life finding love again in one another is truly something to behold.
Stream Monster's Ball on Showtime.
Rent/Buy Monster's Ball on Amazon.
Buy Monster's Ball on DVD/Blu-ray on Amazon.
A Simple Plan (1998)
The lives of Hank Mitchell (Bill Paxton), his brother Jacob (Billy Bob Thornton), and their friend Lou Chambers (Brent Briscoe) are forever changed when they find a crashed plane with a dead pilot and $4 million in cash. What starts out as a simple, yet morally complicated plan quickly unfolds into something that could further complicate not only their lives but everyone they know.
Why it's one of Billy Bob Thornton's best movies: Directed by Sam Raimi, A Simple Plan is a dark and twisted take on the crime noir genre that gets rid of darkened city streets for rural Minnesota and all its mysteries. The film would go on to receive two Academy Awards, including a nod for Billy Bob Thornton in the Best Supporting Actor category.
Stream A Simple Plan on Paramount+.
Rent/Buy A Simple Plan on Amazon.
Buy A Simple Plan on DVD/Blu-ray on Amazon.
The Man Who Wasn't There (2001)
Ed Crane (Billy Bob Thornton), a small-town barber in 1940s California, has grown tired of his life after discovering his wife Doris (Frances McDormand) has been carrying on with an extramarital affair. To get back at his wife, her lover, and to spice up his seemingly normal and quiet life, Ed comes up with a blackmail scheme. What starts out as a relatively simple revenge plot quickly unfolds into something no one, not even Ed, could have ever expected.
Why it's one of Billy Bob Thornton's best movies: Directed by Ethan and Joel Coen, and shot by the incomparable Roger Deakins, The Man Who Wasn't There is what would you come to expect from the visionary filmmaker brothers and a cast that also includes Richard Jenkins, Tony Shalhoub, James Gandolfini, and a young Scarlett Johansson, and it doesn't let down.
Rent/Buy The Man Who Wasn't There on Amazon.
Buy The Man Who Wasn't There on DVD/Blu-ray on Amazon.
Primary Colors (1998)
When Jack Stanton (John Travolta), a Democratic governor from an unnamed southern state announces his candidacy for President of the United States, his campaign puts together a remarkable, diverse, and somewhat morally-bankrupt team of advisors including his wife, Susan (Emma Thompson), political strategist Richard Jemmons (Billy Bob Thornton), and the idealistic Henry Burton (Adrian Lester). Told through a comedic lens, the film explores the ups, downs, and compromises one must take to lead a successful campaign.
Why it's one of Billy Bob Thornton's best movies: Loosely based off the 1992 Clinton Campaign, Primary Colors takes stories and people tied to the successful Presidential bid and turns it up by a few degrees. Billy Bob Thornton, whose character was based on Louisiana political strategist James Carville, is outstanding as a ruthless political insider who wants nothing more than to get a win for his boss, no matter what it takes.
Stream Primary Colors on Hulu.
Rent/Buy Primary Colors on Amazon.
Buy Primary Colors on DVD/Blu-ray on Amazon.
One False Move (1992)
Three ruthless criminals — Ray Malcolm (Billy Bob Thornton), Lila "Fantasia" Walker (Cynda Williams), and Lane "Pluto" Franklin (Michael Beach) — go into hiding in a rural Arkansas town after pulling off a series of violent crimes in Los Angeles. While the trio initially think they've escaped consequences for their actions, they quickly realize how wrong they are after they fall in the crosshairs of Sheriff Dale "Hurricane" Dixon (Bill Paxton).
Why it's one of Billy Bob Thornton's best movies: Another movie on this list written by Billy Bob Thornton, One False Move, which was directed by Carl Franklin, is a hard-hitting and complex crime thriller with its fair share of secrets. Plus, who doesn't love Bill Paxton and Billy Bob Thornton sharing scenes together.
Stream One False Move on Starz.
Rent/Buy One False Move on Amazon.
Buy One False Move on DVD/Blu-ray on Amazon.
Tombstone (1993)
Tired of being gunslingers in the American West, Wyatt Earp (Kurt Russell), his brothers, Morgan (Bill Paxton) and Virgil (Sam Elliott), and best friend Doc Holiday (Val Kilmer) move to Tombstone, Arizona, with hopes of starting a new and less bloody life as businessmen in the boomtown. Trouble, however, isn't far behind in the form of the Cowboy gang, a ruthless band of outlaws hellbent on making life difficult for everyone in their path.
Why it's one of Billy Bob Thornton's best movies: Tombstone is the one of the best cowboy movies of the late 20th Century and one that is just beloved now as it was upon its release nearly 30 years ago. One thing that makes the movie so great is its outstanding cast, which happens to include Billy Bob Thornton as the foul-mouthed card dealer Johnny Tyler who just stands there and bleeds.
Buy Tombstone on DVD/Blu-ray on Amazon.
Love Actually (2003)
Told through nine interconnected stories of romance, loss, and new beginnings during the holiday season, Love Actually paints a beautiful picture of Great Britain during the holidays and how anything can happen on Christmas if you believe in love.
Why it's one of Billy Bob Thornton's best movies: Billy Bob Thornton is only in Love Actually for a few minutes, but he makes the most of his time on screen as U.S. President, the bullish American commander-in-chief who thinks he railroad British Prime Minister David (Hugh Grant) in every way possible. This tension leads to one of the best character stories in Richard Curtis' 2003 modern Christmas classic.
Stream Love Actually on IMDbTV.
Rent/Buy Love Actually on Amazon.
Buy Love Actually on DVD/Blu-ray on Amazon.
BONUS: Fargo Season 1 (TV Series) (2014)
The first season of the FX anthology series adaptation of Joel and Ethan Coens' Fargo centers on the story of Lorne Malvo (Billy Bob Thornton), a mysterious hitman who crashes his car in the small town of Bemidji, Minnesota, and proceeds to become involved in the lives of the local townsfolk, sometimes with disastrous results.
Billy Bob Thornton, who previously worked with the Coen brothers and who also appeared in a crime drama set in Minnesota, would end up winning a Golden Globe in the Best Actor — Miniseries or Television Film category with multiple other nominations. The dark, mysterious, and deadpan nature of Thornton's character makes this an easy binge.
Stream Fargo Season 1 on Hulu.
Rent/Buy Fargo Season 1 on Amazon.
Buy Fargo Season 1 on DVD/Blu-ray on Amazon.
As you can see, the list of best Billy Bob Thornton movies is a varied bunch, with everything from sports dramas to crime thrillers, and just about everything in between. With other projects in the works, including The Gray Man from the Russo Brothers, expect to see Thornton pop up in some of the most exciting 2021 movies as well as all the upcoming 2022 new movie releases.
Your Daily Blend of Entertainment News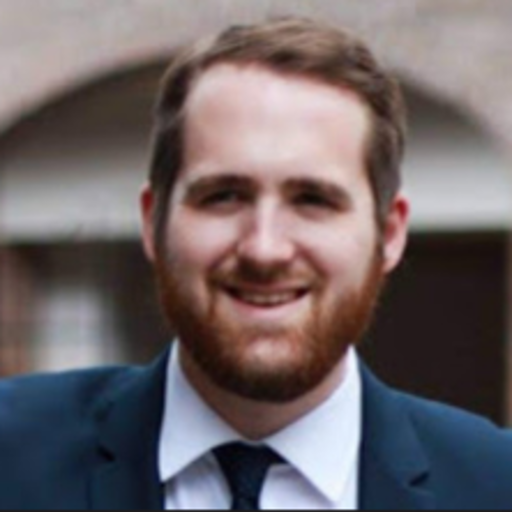 Philip grew up in Louisiana (not New Orleans) before moving to St. Louis after graduating from Louisiana State University-Shreveport. When he's not writing about movies or television, Philip can be found being chased by his three kids, telling his dogs to stop barking at the mailman, or yelling about professional wrestling to his wife. If the stars properly align, he will talk about For Love Of The Game being the best baseball movie of all time.