Teenage Mutant Ninja Turtles: 10 Facts About The Making Of The 2014 Movie Starring Megan Fox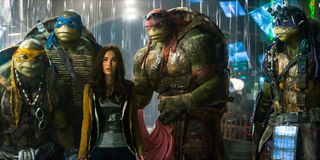 In August 2014, Teenage Mutant Ninja Turtles was released in theaters, bringing in droves of fans to see the first live-action movie starring the iconic heroes in a halfshell in more than 20 years. With an all-star cast that included Megan Fox, Will Arnett, Johnny Knoxville, and Tony Shalhoub to name a few, a massive budget, and inventive motion-capture technology, Jonathan Liebesman created a summer blockbuster that brought in nearly $500 million at the global box office. In honor of our partnership with Plex, where you can stream Teenage Mutant Ninja Turtles for free in September, we've made a collection of behind-the-scenes facts that detail some of the fascinating stories from the movie's development and production. Here are a few of those stories…
Megan Fox, Who Campaigned For The Role Of April O'Neil, Was Pregnant While Filming The Movie
Megan Fox and Michael Bay had quite a history together going into the making of Teenage Mutant Ninja Turtles, but the actress still wanted to be in the 2014 reboot and actively campaigned to earn the role of April O'Neil. You would think the hard part would be over after that, right? Well, not so much, as she revealed in an August 2014 USA Today interview:
Seven weeks after the birth of her son, Megan Fox was back on the set of Teenage Mutant Ninja Turtles to complete a round of reshoots in April 2014, according to E! Online.
The Wiz Khalifa Track 'Shell Shocked' Was The Product Of A Last-Minute Collaborative Effort
The Teenage Mutant Ninja Turtle theme song "Shell Shocked" featuring Wiz Khalifa, Juicy J, and Ty Dolla Sign has gone on to be viewed more than 167 million times since the official video was uploaded the Atlantic Records YouTube page in July 2014, but the successful and catchy song from the film's end credits was a last-minute addition. Speaking with Music Times shortly after the film's August 2014 release, composer Brian Tyler, who produced "Shell Shocked" under his solo project moniker, Madsonik, revealed that the whole process was one big collaborative effort.
When he was first asked to put together a track for the credits, Brian Tyler said he started working with Kill the Noise to come up with an electronic track, but before long the collaborators had come up with a groovy hip-hop track. After completing the music, they made a list of potential artists including Wiz Khalifa, Juicy J, and Ty Dolla Sign. To his surprise, all three rappers loved the track and were actually big fans of Teenage Mutant Ninja Turtles. After bouncing ideas off one another, the group came up with the song you hear at the end of the movie.
Visual Effects Supervisor Pablo Helman Spent Two Years Finding The Right Balance With The Turtles' Designs
One of the biggest differences between the 2014 Teenage Mutant Ninja Turtles movie and its predecessors is the use of CGI for Leonardo, Raphael, Donatello, and Michelangelo instead of actors in bodysuits. The process of coming up with the design of the turtles proved to be no easy task for visual effects supervisor Pablo Helman, who spent more than two years working on the film, as he told Time in August 2014. Throughout the production, Helman and his team worked with director Jonathan Liebesman to find the right balance between realism and family-friendly action.
When working on the movie, Pablo Helman had to find ways to make the turtles look interesting, fun, and as if they were real characters and not digital creations. This meant making decisions on the wetness and texture of their skin and how to animate the arms during action sequences.
ILM Developed A New Motion Capture Technology For Teenage Mutant Ninja Turtles
To give the characters more life in Teenage Mutant Ninja Turtles, Pablo Helman of Industrial Light & Magic decided it would be best to capture the facial expressions of the actors conducting the motion capture work. In a 2014 Wired Design FX video on the production of the movie, Helman revealed that he and his team developed a technology called Performance Retargeting that would allow all four actors to be on set at the same time and give the director a chance to direct in real-time. Helman would then capture those performances, turn them into digital assets, and then bring in an animator to reinterpret the digital performances.
To give Leonardo, Raphael, Donatello, and Michelangelo even more facial expressions, the production team placed two high-definition cameras on each actor's face in addition to the various sensors placed around their bodysuits to capture the desired shots.
The Elevator Freestyle Scene In Teenage Mutant Ninja Turtles Was The Product Of the Actors Goofing Around On Set
The elevator freestyle sequence just before the climactic final battle in Teenage Mutant Ninja Turtles is one of the most beloved moments of the entire movie, but it wasn't part of the script and instead was an organic moment on set. In the Wired Design FX video mentioned earlier, it was revealed that Pablo Helman noticed the four actors (Pete Polszek, Jeremy Howard, Alan Ritchson, and Noel Fisher) having fun dancing around on set one day between takes and suggested that something similar be worked into the final product. That goofing around on set gave us this short, sweet, and hilarious moment.
William Fichtner Was Originally Supposed To Be Play Shredder In Teenage Mutant Ninja Turtles
William Fichtner, who previously worked with Michael Bay on Armageddon and Pearl Harbor, portrayed the villainous Eric Sachs in Teenage Mutant Ninja Turtles, but he was originally supposed to play Shredder as well. That was changed at some point in the process and Tohoru Masamune was instead cast to play the leader of the Foot Clan. During a 2016 interview with MovieWeb, Fichtner revealed that the original plan was for Sacks to become Shredder at some point in the movie, but that the powers that be thought of a different way to tell the story and the part was rewritten.
One Leaked Early Draft Saw The Ninja Turtles As Aliens Who Fought 'Colonel Schrader' And Not Shredder
When Teenage Mutant Ninja Turtles was released on August 8, 2014, moviegoers saw the names Josh Appelbaum, André Nemec, and Evan Daugherty on the finished product, but these weren't the first set of writers tasked with penning the script nor was the movie the original version of the story that was to be told. One version of the screenplay, which was posted by the blog TMNT, NOT TANT saw everyone's favorite heroes in a half-shell not as genetically modified reptiles but instead as members of an alien race of turtles. According to TMNT, NOT TANT, the script was later removed after Paramount sent a cease and desist notice. But this was not the only major change to Ninja Turtles lore that was presented in this early script.
The Ninja Turtles, for the most part, have found their arch-enemy in Shredder, but this early version of the script did away with the masked baddie who travels the Technodrome in favor of a character named Colonel Schrader. What's worse was there was no trace of Master Splinter. The script also saw April O'Neil and Casey Jones portrayed as high school sweethearts from small town America.
Paramount Reportedly Shut Down Production On Teenage Mutant Ninja Turtles In June 2012 Due To Script Issues
When Teenage Mutant Ninja Turtles was first announced, it was scheduled to open in theaters in December 2013, but that release date was thrown out the window in June 2012 when Paramount halted work on the live-action reboot. According to The Hollywood Reporter, the production was reportedly shut down due to issues with the script, which as mentioned earlier was a saga of its own. At the time, it was believed that the movie would be able to open at some point in May 2014, but like other dates thrown around, that release window did hold and Teenage Mutant Ninja Turtles wouldn't finally see the light of day until August 8, 2014, nearly 18 months cameras started rolling in March 2013.
A Teenage Mutant Ninja Turtle Sequel Was Announced Just Days After TMNT Opened In Theaters
Before the $65 million opening weekend had even concluded, Paramount Pictures and Nickelodeon Movies announced that a Teenage Mutant Ninja Turtles sequel and release date of June 3, 2016, according to EW. That movie, Teenage Mutant Ninja Turtles: Out of the Shadows would end up sticking with that release date and came out nearly two years after its predecessor raked in $485 million worldwide.
Most of the 2014 cast would come back for a second round of action which also saw the long-awaited additions of classic characters like Casey Jones (Stephen Amell), Krang (Brad Garrett), Baxter Stockman (Tyler Perry), and Bebop (Gary Anthony Williams) and Rocksteady (Stephen "Sheamus" Farrelly). CM Punk was originally considered for the role of Rocksteady but that is a story for another time.
Johnny Knoxville And Tony Shalhoub Joined The Teenage Mutant Ninja Turtle Voice Cast A Few Months Before Its August 2014 Release
In the final version of Teenage Mutant Ninja Turtles, Johnny Knoxville and Tony Shalhoub voice Leonardo and Splinter respectively, but that wasn't always the case. In April 2014, just months before the movie was set to open in theaters, Deadline reported that the Jackass Forever prankster and Monk star had signed on to provide voice work in their respective roles.
During the production of Teenage Mutant Ninja Turtles, Pete Ploszek provided the motion capture performance and voice work for Leonardo while Danny Woodburn had done the same for Splinter. This was reportedly a decision the film's producers and executives at Paramount were always considering as the actors' contracts only guaranteed their physical performances in the movie.
If reading all of these stories about the 2014 Teenage Mutant Ninja Turtles reboot makes you want to watch the movie all over again, now's the perfect time as it is streaming for free on Plex throughout September 2021. But before you go, don't forget to check out the list of 2021 movie premiere dates to see what's coming to a theater (and streaming service) near you.
Your Daily Blend of Entertainment News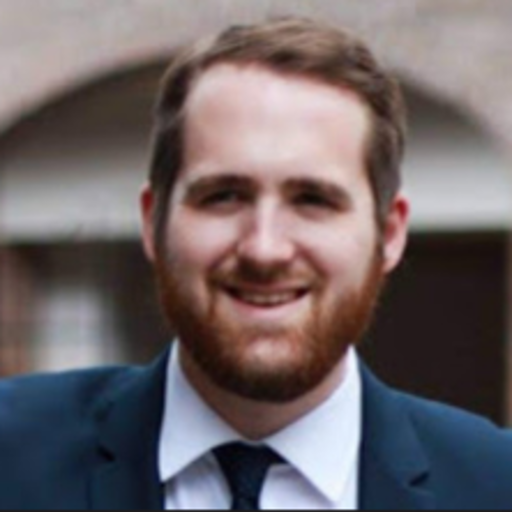 Philip grew up in Louisiana (not New Orleans) before moving to St. Louis after graduating from Louisiana State University-Shreveport. When he's not writing about movies or television, Philip can be found being chased by his three kids, telling his dogs to stop barking at the mailman, or yelling about professional wrestling to his wife. If the stars properly align, he will talk about For Love Of The Game being the best baseball movie of all time.