Jackass 4: Release Date, Cast And Other Things We Know About The Johnny Knoxville Movie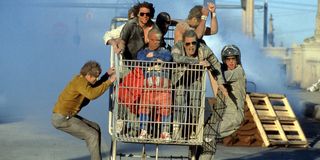 It has been 10 years since we last watched Johnny Knoxville, Steve-O, and the rest of the Jackass crew risk limb, life, and dignity for the sake of entertainment, and while it looked like we'd never see the fourth installment in the pain-inducing and stomach-churning franchise, that will soon change. In October 2021, moviegoers and longtime fans of the MTV stunt/prank show will get to see Jackass 4 when it comes crashing into theaters, making us laugh, wince, and yell at the screen in disbelief.
As we look toward the upcoming release of the highly anticipated fourth (and possible final) chapter of Jackass' film franchise, let's take a step back and look at everything we know about Jackass 4, including its release date, cast, and a few of the Jackass movie stunts that we'll surely be talking about for months and years to come. Welcome to everything we know about Jackass 4…
Jackass 4's Release Date Is Set For October 22, 2021
Starting October 22, 2021, longtime fans of the franchise and newcomers alike will be able to see what Johnny Knoxville and company have cooked up for us when Jackass 4 is released in theaters. When the next set of stunts, pranks, and near-death experiences opens theatrically, it will be a little more than 10 years following the release of Jackass 3D, the longest break between installments in the series so far. The movie was originally slated to open on March 5, 2021, but its release was pushed back several times before eventually settling on the October 2021 date.
The Jackass 4 Cast Is Led By Johnny Knoxville, Steve-O, Chris Pontius And More
Most of the original Jackass crew are back for more side-splitting and bone-breaking action in Jackass 4. Returning for another round will be Johnny Knoxville, Steve-O, Chris Pontius, Jason "Wee Man" Acuña, Preston Lacy, Ehren McGhehey, and Dave England. While the vast majority of the crew will back again, there are several notable missing stars: Bam Margera (more on him later), Ryan Dunn (who passed away in 2011), and Rip Taylor (who passed away in 2019).
Jackass 4 Will Be Johnny Knoxville's Last
As the Jackass crew gets older and more wary about the decades of abuse they have inflicted on their bodies, minds, and souls, it only seems natural that they would eventually hang up their boots. Most of the cast hasn't said whether or not they'll continue to put their lives on the line for the sake of entertainment, but star Johnny Knoxville has revealed that Jackass 4 will, in fact, be his last rodeo. In a great GQ profile on Knoxville published in May 2021, the franchise's co-creator said:
No one can blame Johnny Knoxville for wanting to take things easy after experiencing multiple concussions, broken bones, and even a torn urethra while filming a 2007 tribute to Evel Knievel.
Franchise Star Bam Margera Will Not Be Returning For Jackass 4
One of the biggest shockers surrounding the production of Jackass 4 was the departure of franchise star Bam Margera, who had been with the series since the beginning after making a name for himself with the CKY skateboard/stunt videos in the late 1990s. What originally started out as an alleged disagreement between Margera and Jackass producers over the star's sobriety quickly turned into something much more intense and hard to watch.
It looked like there was a chance he could return for the fourth installment, but that hope was dashed in May 2021 when director Jeff Tremaine filed a restraining order against Bam Margera after the former star made several online threats. As of June 2021, it doesn't look like it's getting any better.
Jackass 4 Includes The 'Most Intense Bull Hit' Johnny Knoxville Has Ever Taken
Johnny Knoxville has a long, painful history with bulls, having been gored, trampled, and thrown up into the air by multiple animals over the years, so it's only fitting that Jackass 4 (his final Jackass movie) will feature what he called the "most intense bull hit" he's ever taken, while speaking with GQ in May 2021. When talking about the upcoming movie, Knoxville explained that the scene involved him putting on a magic show for a bull who then threw him into the air, spinning multiple times in the air.
Later in the profile, co-star Steve-O described the stunt and Johnny Knoxville's fall to the ground as something he'll never unsee. Knoxville was later taken to the hospital where he was treated for a broken rib, a broken wrist, a concussion, and a hemorrhage on his brain.
It Sounds Like There's A Stunt Involving Steve-O And Paralysis
When talking about members of the Jackass crew with a history of taking stunts to the next level, it's hard to not mention Steve-O, who has done just about anything and everything you can to your body for the sake of entertainment. And it appears that will once again be the case in Jackass 4, which, as Steve-O revealed on his YouTube channel, will include a stunt where he is partially paralyzed:
Steve-O sure has come a long way from his days of swallowing goldfish on MTV.
Eric Andre Will Appear In Jackass 4 In Some Capacity
Celebrity guests being featured on Jackass is nothing new, with everyone from Brad Pitt to Britney Spears appearing in the franchise over the years. Well, one of the guests for Jackass 4 will be none other than Eric Andre, who appeared in the 2021 hidden camera comedy Bad Trip. This makes a lot of sense, considering Jackass 4 director Jeff Tremaine was one of the producers of Bad Trip, and was seemingly confirmed when Andre and Tremaine sat down for an interview with The Film Stage in March 2021.
After talking about Bad Trip and the process of making the prank movie, Eric Andre was asked if he'll be in Jackass 4, to which he replied by saying he didn't know if he was allowed to say before looking at Jeff Tremaine, laughing. Tremaine jumped in and said that maybe Andre is in the movie and if he's not, he'll be in Jackass 4.5.
There is still a good amount of time before Jackass 4 opens in theaters, but there are plenty of (less painful) 2021 movies that are scheduled to be released between now and the possible final chapter of the cult stunt franchise on October 22.
Your Daily Blend of Entertainment News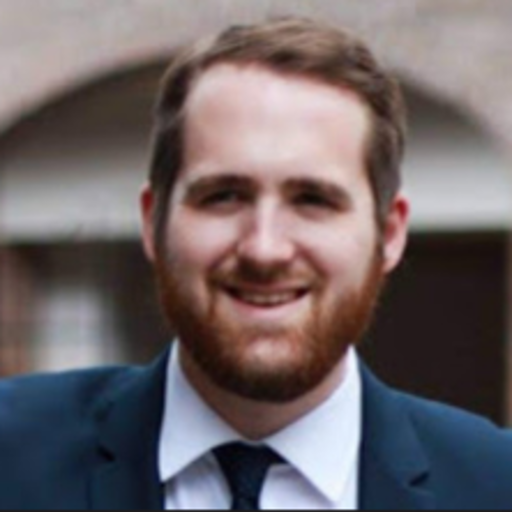 Philip grew up in Louisiana (not New Orleans) before moving to St. Louis after graduating from Louisiana State University-Shreveport. When he's not writing about movies or television, Philip can be found being chased by his three kids, telling his dogs to stop barking at the mailman, or yelling about professional wrestling to his wife. If the stars properly align, he will talk about For Love Of The Game being the best baseball movie of all time.