Weekly Blend #155 - Guest Starring Kevin Smith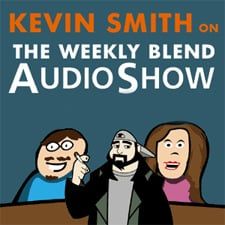 A few weeks ago we brought you an early review of Zack and Miri Make a Porno. This week we bring you the man behind the movie. Filmmaker Kevin Smith sits down with us and talks about his upcoming film, other projects on the horizon, and then sits in as we do our regular thing, talking movies, geek fare, and the usual bunch of B.S. for a show so large, one hour couldn't contain it. Special Guest - Kevin Smith (Warning: This episode does contain a Kevin Smith level of profanity).
Swipe to scroll horizontally
Show 155 - Guest Starring Kevin Smith
Your Daily Blend of Entertainment News
Thank you for signing up to CinemaBlend. You will receive a verification email shortly.
There was a problem. Please refresh the page and try again.