Weekly Blend #167 - The Best of 2008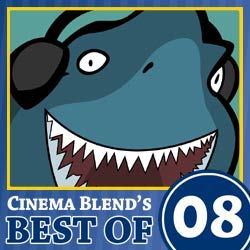 It's our annual year end wrap-up, where we look at the best and worst of what the year had to offer. It's been a year that started with a writer's strike, saw in increase in digital distribution, advances in animation, and more. What was our favorite movie? Who stood out to us as an actor? What movie surprised us the most or disappointed us the greatest? All the answers lie in this week's show.
Links to stories discussed on this week's show can be found on Rafe's delicious page.
Show 167 - The Best of 2008
Your Daily Blend of Entertainment News
Thank you for signing up to CinemaBlend. You will receive a verification email shortly.
There was a problem. Please refresh the page and try again.