Why The Star Wars Episode 9 Writer Is Suing A Woman He Met On Tinder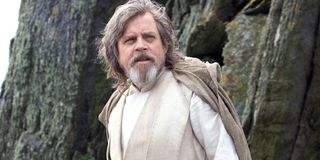 Dating apps are never foolproof ways to meet someone new, and now a screenwriter who is responsible for huge Hollywood movies, such as the upcoming Star Wars: Episode IX, is finding that out the hard way. Derek Connolly, who also contributed to the writing of blockbusters Jurassic World and Kong: Skull Island, filed a lawsuit against a woman he met on Tinder last May. The two briefly dated until this year, and then after a nasty split, Connolly found himself having serious regrets over swiping right because the woman allegedly threatened to damage Connolly's reputation by imitating a blackmail storyline from the HBO series Entourage. Here is what we know about the case.
According to TMZ, Derek Connolly claimed that he and his ex-girlfriend, whom he met on Tinder last May, had a terrible breakup in March of this year, and afterward, she suggested that he should watch his back because she planned to destroy his career and good name. The woman, Ada Hui, allegedly began acting on those ill intentions by using Instagram to post text message exchanges between Connolly and herself. The strange twist was that the Hollywood screenwriter claimed his ex-girlfriend was basing her blackmail agenda on an example straight from television.
The woman allegedly wanted Derek Connolly to stop by and drop off some of her belongings at a particular time; she promised to make it "Entourage S7 E7" for him otherwise. If you are not familiar with season 7 episode 7 of Entourage, it is an episode called "Tequila and Coke." In the episode, the character Lizzie Grant (played by Autumn Reeser) tries to use incriminating evidence against Ari Gold (played by Jeremy Piven) in order to blackmail him and destroy his reputation.
Derek Connolly also claimed that his ex-girlfriend invaded his privacy, ostensibly when she posted their private text messages across social media. The screenwriter also suggested that his Tinder mismatch took things to a scary place when she warned him he would not see her nefarious plans unfolding and the damage would hit him like a ton of bricks. For all of these reasons, Connolly took the case to the police and filed an official lawsuit in hopes that a judge could order the woman to leave him alone. Connolly is suing for stalking and invasion of privacy.
Yikes! Hopefully, a judge can figure out what exactly happened in the case and help the ex-couple end matters in a more amicable way. These experiences sound terrifying, but there are always three sides to every story. Besides, at least she wasn't taking her cues from, say, Fatal Attraction, and on the upside, it sounds like the screenwriter now has plenty of inspiration to help him write the script of a new blockbuster romantic thriller.
Your Daily Blend of Entertainment News
Thank you for signing up to CinemaBlend. You will receive a verification email shortly.
There was a problem. Please refresh the page and try again.