Bruce Jenner's Son Brandon Marries Daughter Of Eagles Guitarist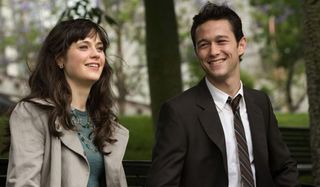 Bruce Jenner has been married to Kris Jenner for so long that it is difficult to remember he once had a very different life. Jenner was formerly married twice, producing a total of four children. Now Brandon, one of his sons from his second marriage, is giving tying the knot a go.
Brandon Jenner, a music producer, was married to Eagles guitarist Don Felder's daughter, Leah Felder, on Thursday. The ceremony went down on a beach in Hawaii, and not to be out of the picture, several members of the famous Kardashian family were in attendance, although the famous sisters opted out. According to People, Kendall and Kylie Jenner even were tasked with being Bridesmaids. As a cute side story, Brandon and Leah have known one another since high school.
More important than the lovely location of the wedding and the lovelier bride and her bridesmaids was the dress the lucky lady got to wear. Dress of dreams maker, Monique Lhuillier, outfitted the blushing spouse, and the number was paired with one of her mother's diamond and platinum bracelets, completing the wowza look. I've never personally felt I had a Kodak moment, but if that were still a thing, I bet the families had one during the ceremony.
Your Daily Blend of Entertainment News
Thank you for signing up to CinemaBlend. You will receive a verification email shortly.
There was a problem. Please refresh the page and try again.