Former Miss USA Ali Landry's Family Found Dead After Kidnapping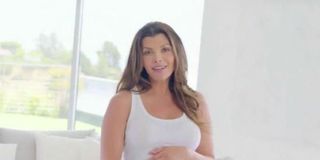 Former Miss USA and actress Ali Landry has unfortunately lost family after a horrific two weeks. The actress' husband, Mexican film director Alejandro Gomez Monteverde has lost his father and brother after the two were kidnapped roughly two weeks ago from their home, and now have been discovered dead sustaining traumatic brain injuries.
Ali Landry's father-in-law and brother-in-law, Juan Manuel Gómez Fernéndez and his son Juan Manuel Gómez Monteverde had apparently been dead several days when they were discovered in a rural area of Mexico. The state prosecutor on the case told People that the victims were positively identified. Apparently the father and son were kidnapped on September 4th after leaving their home in a dangerous area known for gang activity. A report of their disappearance was filed.
The authorities are working to investigate the cause of the deaths, and police are currently doing forensic testing on the car that they suspect the kidnappers had used. It was previously reported by the local news channel in the area that a ransom was paid for the victim's release, but still the kidnappers refused to set them free.
According to US Weekly, Ali Landry and Alejandro Gomez Monteverde have said their final farewell to their family members, and have scattered their ashes off the coast of Tampico, Mexico. Neither Landry or Monteverde have spoken out on the incident, which is sure to have come as a devastating shock.
Monteverde is most recognized for his films Little Boy as well as Bella which took first place at the Toronto International Film Festival back in 2006. The director is also good friends with director Alejandro Gonzalez Inarritu who recently won both Best Director and Best Picture at the 2015 Academy Awards for his film Birdman. Monteverde and Landry married in 2006 and have three children together. Landry, who was crowned as Miss USA back in 1996, also became famous for her 1998 Super Bowl advertisement with Doritos.
Your Daily Blend of Entertainment News