J.K. Rowling Upset That Law Firm Leaked The Cuckoo's Calling Psuedonym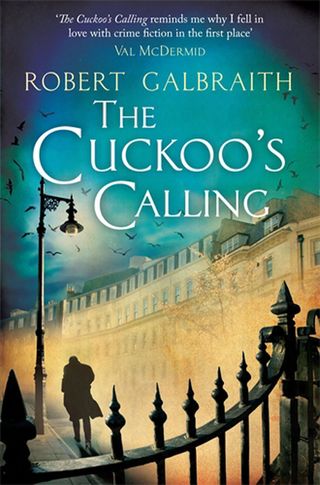 Book sales of the title The Cuckoo's Calling have been booming in the days since it was revealed the true author behind the title was actually Harry Potter series writer J.K Rowling, rather than Robert Galbraith, who has been listed as the author on the book's cover. As it turns out, Galbraith is a pseudonym, and the real author, Rowling, is none too happy that her secret has been leaked.
On Thursday, word broke that the culprit behind the scandal, a woman named Judith Callegari, was told of Rowling's pen name via one of the partners in the law firm Russells. The partner is Chris Gossage, who says he told his wife's best friend the news in what he expected to be confidence. Instead, Callegari took to Twitter to blast the secret wide open, although her Twitter account would later be deleted. All of this could be considered hearsay, however, Russells actually came out and made an apology statement noting that it was the company's bad that the secret hit the press.
The company also "apologize(d) unreservedly" for being culpable in the matter, as well as for letting Ms. Rowling down.
As shocking as the news that J.K. Rowling wrote a mystery novel under Robert Galbraith has been, finding out that it was a law firm that leaked the news is even more disappointing. According to Fox News, the author said in a statement that she clearly placed her trust in the wrong racehorse.
The author was a little nicer about the news via her blog, where she thanked her editor for all of his hard work and even used an exclamation point to talk about being outed.
Even though it might be a little annoying that the author's secret came out, it's certainly good for her publisher and for her book sales that people know the truth behind the novel. The Cuckoo's Calling had only sold copies in the hundreds before word broke that Rowling penned the title, but now it's selling like hotcakes. There are certainly worse outcomes for leaked information.
Amazing Race & Top Chef superfan with a pinch of Disney fairy dust thrown in. If you've created a rom-com I've probably watched it.
Your Daily Blend of Entertainment News
Thank you for signing up to CinemaBlend. You will receive a verification email shortly.
There was a problem. Please refresh the page and try again.