All The Major Stranger Things Character Deaths (So Far)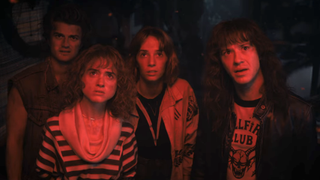 (Image credit: Netflix)
ALL THE Stranger Things Seasons 1-4 SPOILERS are ahead. Proceed with caution, Stranger Things' Demogorgons lurk about!
The end is near. Netflix's phenomenon of a series, Stranger Things, is readying its final season and with that, it's time to prepare to say goodbye to so many beloved characters from the series. Though ahead of Stranger Things Season 5, we've already said our farewells to numerous characters through their deaths, many of which have truly stuck with fans, and changed the trajectory of the story moving forward.
From deaths that happened early on (We'll never forget you, Barb!), to Eddie Munson's death to the tune of "Masters of Puppets," these are the kinds of deaths that you remember. Let's look back on the most important deaths that have happened in Stranger Things from Season 1 to Season 4 as we await one more season.
Benny Hammond
Man. This one still hurts to think about.
When Did Benny Die: Season 1, Episode 1 "Chapter One: The Vanishing Of Will Byers"
How Did Benny Die: In the pilot episode of Stranger Things, when Eleven (Millie Bobby Brown) broke out of that Hawkins facility, one of the first places she winds up at is Benny's diner. Benny (played by the loveable Chris Sullivan from the This Is Us cast) shows hospitality towards Eleven in her hour of need, even when he catches her stealing food from his kitchen. It's not that long after that that Special Agent Connie Frazier (Catherine Dyer) arrives and shoots him in the head, making his death look like a suicide. It's a shame we never got to see more of him.
Barbara Holland
When Did Barbara Die: Season 1, "Chapter Two: The Weirdo On Maple Street"
How Did Barbara Die: Justice for Barb! Barbara (played by Shannon Purser) is left alone by the pool while Steve and Nancy (Joe Keery and Natalia Dyer) go off and have sex. However, it's because she is alone that she is attacked by the Demogorgon and dragged into the Upside Down. Her death is later confirmed in the Season 1 episode, "The Bathtub," and while we do get some mention of her in Season 2 of Stranger Things, Season 1 is really the last time we ever get a mention of Nancy's former best friend.
Connie Frazier
When Did Connie Die: Season 1, "Chapter Eight: The Upside Down"
How Did Connie Die: Vengeance is sweet. While I'm sure at this point in Stranger Things we all hated Connie for killing Benny, watching her death was almost like revenge for the wrongful death that she caused in Season 1. In the season finale, Eleven takes out Connie, as well as several other people, and ends up crushing her brain, all in one moment.
Bob Newby
When Did Bob Die: Season 2, "Chapter Eight: The Mind Flayer"
How Did Bob Die: Bob (Sean Astin) was literally the sweetest soul in Stranger Things Season 2 - which is why I knew he was going to die. But that doesn't change the fact that I'm still upset about it. In the second to last episode of the season, Joyce and everyone else was trying to flee from Hawkins Lab while they were being chased by Demodogs, and Bob decides to stay behind in order to reset the power so the group could escape. However, he does not make it out in time and is mauled to death by Demodogs, right in front of Joyce (Winona Ryder).
It was heartbreaking in every sense of the word, considering Bob was such a great guy. I don't think we need justice for him - even though I still miss the heck out of his character.
Heather Holloway
When Did Heather Die: Season 3, "Chapter Six: E Pluribus Unum"
How Did Heather Die: Gosh, poor Heather. I know you probably don't recognize that name at first, but Heather Holloway (Francesca Reale) was one of the first victims of the Mind Flayer because of her crush on Billy (Dacre Montgomery), and ended up playing an important role in Season 3 of Stranger Things, becoming a victim of the Mind Flayer. She walked away with a supposedly normal Billy in the episode, "The Mall Rats," but was later killed by the Mind Flayer. While she ended up becoming a part of that huge monster in the end, you can't deny that you feel bad for her - the poor girl only wanted to get a date with Billy and now, she's dead.
Alexei
When Did Alexei Die: Season 3, "Chapter Seven: The Bite"
How Did Alexei Die: The purest soul taken from us far too soon. Alexei (Alex Utgoff) was a Russian scientist who was one of the people responsible for opening up the portal to the Upside Down in the Starcourt Mall, growing close with Joyce and Murray (Brett Gelman) after he was kidnapped by her and Hopper. He had his freedom for a little bit in Season 3 of Stranger Things, but Alexei was shot and killed at a carnival by Grigori (Andrey Ivchenko), a Russian soldier, late in Season 3.
You will forever be in our hearts, Alexei - you and your slushy-drinking ways.
Grigori
When Did Grigori Die: Season 3, "Chapter Eight: The Battle of Starcourt"
How Did Grigori Die: Another name on here that's important to the story of Stranger Things. Grigori was the one responsible for killing Alexei at the carnival, and later on, when Murray, Joyce, and Hopper (David Harbour) are investigating the Russian lab that lays beneath Starcourt Mall, Grigori makes his unwelcome appearance again. This time, however, Hopper is able to get the upper hand and toss Grigori into the machine keeping the portal open, and that kills him, effectively ending the spy's life that has caused so much pain in the Season 3 finale.
Billy Hargrove
When Did Billy Die: Season 3, "Chapter Eight: The Battle of Starcourt"
How Did Billy Die: Arguably, one of the most tragic deaths of Season 3 of Stranger Things was Billy Hargrove's death in the Season 3 finale. Billy, who is able to regain control from the Mind Flayer's grasp after Eleven saves him, sacrifices himself, getting stabbed several times in the chest, in order to protect Eleven and her friends - including his sister, Max Mayfield (Sadie Sink).
It's sad to see his character come to an end like that and even sadder to see Max break down at her brother's death, despite the bad relationship they had. They were still family, even to his dying day. He wasn't quite the jerk we all expected him to be.
Chrissy Cunningham
When Did Chrissy Die: Season 4, "Chapter One: The Hellfire Club"
How Did Chrissy Die: Poor Chrissy (Grace Van Dien). At the start of Stranger Things Season 4, we are introduced to Chrissy Cunningham, a cheerleader at Hawkins High who seemingly has it all, but it turns out is being haunted by Vecna. And, near the end of the first episode, she's his first victim. Vecna took her out in a pretty brutal way, one that I'm quite sure we're never going to forget.
While she could have played a bigger role going forward, she had to be killed off.
Fred Benson
When Did Fred Die: Season 4, "Chapter Three: The Monster and the Superhero"
How Did Fred Die: The second victim of Vecna in Stranger Things Season 4 was Fred Benson (Logan Riley Bruner), a newcomer to the Stranger Things cast that sadly met his end, also in a horrific and gruesome way. While it starts out looking like he could be a potential partner for Nancy in all things journalism, he is later lured into the forest by Vecna. After facing terrifying visions of a car accident that he was a part of, he is killed by Vecna, only to be found the next morning (in episode 3 of the season), which further encourages Nancy to figure out what the heck is going on now that her writing partner is gone.
Agent Harmon
When Does Harmon Die: Season 4, "Chapter Five: The Nina Project"
How Does Harmon Die: When this intense action scene of armed soldiers attacking the Byers house first happened in Stranger Things Season 4, I was flabbergasted at how cool it looked for that whole entire fight to be done in one Steadicam shot, according to an interview that Charlie Heaton did with British GQ. But it didn't end well, because one of the agents that was assigned to protect the Byers household is killed in the aftermath, Agent Harmon. However, he does provide them with valuable information in a phone number that might lead them to where El is.
Patrick McKinney
When Did Patrick Die: Season 4, "Chapter Five: The Nina Project"
How Did Patrick Die: The third victim of Vecna in Stranger Things Season 4 was Patrick McKinney (Myles Truitt). He was a relatively quiet character, but sooner or later, Vecan ended up coming for him.. He seems to be a good friend for Lucas, and a great basketball player, but it's not that long before Patrick is taken by Vecna as well and killed, this time in the lake that opens up another portal into the Upside Down for the gang to head into, which I'm sure will play a major part in Part 2.
Virginia And Alice Creel
When Did The Creel's Die: Season 4, "Chapter Seven: The Massacre At Hawkins Lab" (Flashback sequences)
How Did The Creel's Die: The Creel household in Stranger Things Season 4 was certainly a mystery for a good portion of the first half, and eventually it was revealed exactly who killed the Creel family in the Stranger Things Season 4, Volume 1 ending - Henry Creel himself, otherwise known as One.
This piece of information is super important, because not only does it show that his father, Victor Creel, didn't actually do it and was wrongly imprisoned, but reveals One's entire backstory and the identity of Vecna. It was such a surprising moment, but leave it to Stranger Things to find a way to make their deaths even more shocking - and their deaths go to show just how powerful One truly is.
Almost Everyone At Hawkins Lab
When Did They Die: Season 4, "Chapter Seven: The Massacre At Hawkins Lab" (Flashback sequences)
How Did They Die: Through flashbacks throughout Season 4, Volume 1 of Stranger Things, we really get to see how powerful Eleven was before she lost her telekinesis at the end of Season 3, including this scene between her and One. Before she finds out One's original plan, Eleven uses her own powers to remove a chip from One's neck, which allows him to use his powers again.
Afterwards, he kills almost everyone in Hawkins' lab, leaving El and Papa (revealed later on) as the only known survivors. Eleven is able to overpower One and throw him into the Upside Down. But, all the other test subjects were taken out in that one attack.
Dr. Brenner/Papa
When Did Dr. Brenner Die: Season 4, "Chapter Eight: Papa"
How Did Dr. Brenner Die: Dr. Brenner (played by Matthew Modine) was always a character that the audience of Stranger Things had a very complicated relationship with, but in Season 4, it seems we finally said goodbye to him for good.
While in Season 1, it looked as if he was dead thanks to a Demogorgan, he ended up being very much alive in Season 4 and the reason why Eleven got her powers back, but he was still a very distrusting man who did some horrible things to his test subjects - including Eleven. And in Episode 8, when Dr. Brenner is trying to get Eleven out of the secret research facility, he is shot down by military men in a helicopter.
While he tries to reconcile with Eleven during his ultimate demise, she instead says goodbye to him, and leaves him to die while she and her friends try to head towards Hawkins. Only time will tell if he's truly dead for good.
Eddie Munson
When Did Eddie Die: Season 4, "Chapter Nine: The Piggyback"
How Did Eddie Die: This one still hurts to talk about. Eddie Munson, who became a bit of an all-star during Season 4 of Stranger Things, ended up meeting his death in the finale. Throughout the season, he had been wrongly accused for the death of Chrissy Cunningham, and in the end, he wanted to make sure that, in the face of danger, he didn't run away again, as he did when Chrissy was attacked by Vecna..
So, during the battle of the Upside Down, he takes on a whole entire mob of demo-bats by himself after his and Dustin's initial plan of keeping them distracted fails, so that way his companions could succeed in their mission to take down Vecna.
It's an emotional scene, with Dustin holding Eddie in his arms as he dies, and it's only made better by Joseph Quinn's incredible performance. May he rest in peace.
Jason Carver
When Did Jason Die: Season 4, "Chapter Nine: The Piggyback"
How Did Jason Die: It was really hard to feel bad for this death, all things considered. Jason Carver, who was a new character to Season 4, was the leader of the Hawkins basketball team, and the boyfriend of Chrissy, and was a big cause for all the mass hysteria that was directed at Eddie after Chrissy's death. Over the season, his witch hunt to find the people responsible for her death leads him to the Creel House, where he confronts Lucas.
In Season 4 of Stranger Things, Vecna (the big baddie) needed just four deaths in order to open up his gates from the Upside Down into Hawkins. When Max's heart stopped for over a minute, that counted as a death for him, and the gates opened.
Of course, as Jason was lying on the ground, trying to recover from the fight he had with Lucas after Jason attempted to shoot him, he was literally split in half as the ground cracked open beneath him. It's strange that we didn't hear about him after, but there's no doubt that Jason is gone.
Technicality - Max Mayfield
Look, I knew she's technically alive right now, but there is no one home in that head.
And I mean that in the most sincere way possible. Max is one of my favorite characters and I was so sad to see this happen to her. After Max was almost killed by Vecna, she was able to make it back to the real world without him taking her, since Eleven fought him in the Upside Down. However, Max had already obtained several injuries due to Vecna, and because of this, died for over a minute and a half.
Eleven, however, finds a way to bring her back and restore her heart, but later on in the finale, we see Eleven go into Max's mind and call out to her - and there is no one there. Not even a subconscious that is listening to Lucas read her a Stephen King novel. She is gone.
While her heart may be beaten right now, Max is braindead, as confirmed by the Duffer Brothers, according to Deadline, and we don't know when or where we might see her again.
With Season 4 done and Stranger Things Season 5 already announced, I'm sure this last season is going to utterly destroy me with how many deaths are most likely going to happen. But hey, that's the life of being a Stranger Things fan - pain.
Your Daily Blend of Entertainment News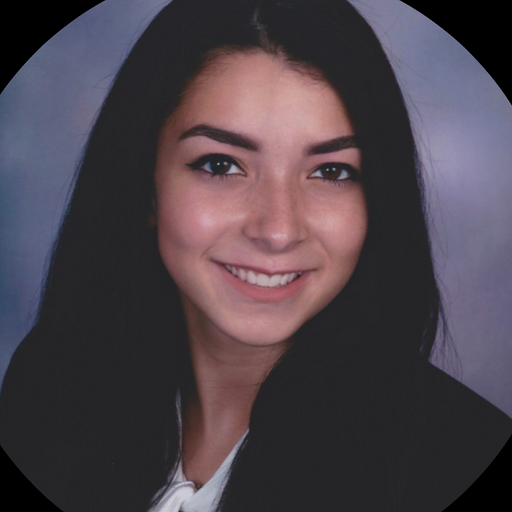 Big nerd and lover of Game of Thrones/A Song of Ice and Fire. Will forever hate season eight. Superhero and horror geek. And please don't debate me on The Last of Us 2, it was amazing!