Netflix's One Piece: An Updated Cast List For The Live-Action Show Based On The Popular Manga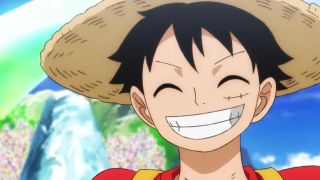 (Image credit: Toei Company)
Netflix is bringing one of the world's most popular manga and anime to live-action, so it goes without saying there's a lot of hype surrounding One Piece. The acclaimed series is absolutely stacked with lovable characters, which means there are a lot of actors needed to fill out the cast.
Viewers will have to wait a bit to watch the series with a Netflix subscription, however, they can get to know the cast of One Piece with this frequently updated cast list. These will be the actors and actresses made famous by the series that's continually captivating fans years after the anime launched, and creating that much more pressure on the producers to deliver an amazing show.
Iñaki Godoy
Netflix announced that Iñaki Godoy will play One Piece's main character Monkey D. Luffy, a teenager gifted with stretchy limbs thanks to his ingestion of the Gum-Gum Devil Fruit. Luffy hopes to one day be the King of the Pirates, and he is dead set on creating a crew that will help him make that happen.
Netflix viewers can check out Godoy's other work in the Netflix series The Imperfects, where he plays Juan Ruiz.
Colton Osorio
Colton Osorio, most recently seen in Apple TV+'s Cha Cha Real Smooth, will enter One Piece as the younger Monkey D. Luffy. I'd suspect that Osorio's scenes won't be as frequent as Iñaki Godoy's, though there are some pivotal scenes from Luffy's childhood that are necessary for understanding the character in the first season.
Mackenyu
Mackenyu is an actor very familiar with adapted manga and anime series, as he's worked on live-action adaptations for Full Metal Alchemist and Rurouni Kenshin. Now, he's staring in One Piece as Roronoa Zoro, the world-famous swordsman. I'm definitely interested to see this portrayal, and how well Mackenyu can carry that third sword in his mouth.
Emily Rudd
Fear Street actress Emily Rudd is back on Netflix in the role of Nami for One Piece. Nami is the navigator for Luffy's Straw Hat Pirates, and she has a bit of a complicated backstory. No spoilers on that for now, though the casting of one character mentioned later seemingly confirms the live-action series will address that bit of her past.
Jacob Gibson
Jacob Gibson is headed from the OWN series Greenleaf to Netflix's One Piece, where he'll play the hilarious Usopp. Usopp is a complex character, often at odds with the pressure to do the right thing and overcome his cowardice in the face of danger. He's usually able to strike a balance between the two, considering his adept skills with a slingshot can give him a head start to run away from any would-be aggressors.
Taz Skylar
Fresh off shows like The Lazarus Project and Agatha Raisin, Taz Skylar is hopping into One Piece to play the Strawhat chef Sanji. Sanji is known for his great cooking and devastating kicking ability, both of which he'll use to serve Luffy and the other Straw Hat Pirates.
Langley Kirkwood
Warrior alumnus Langley Kirkwood has a role to play in One Piece as Ax Hand Morgan. Morgan, who got his name because one of his hands is an ax, is one of the first Marine captains Luffy encounters in his journey to becoming King of the Pirates. He's a tough customer, and will likely be an introduction to viewers on how the Marines of this world operate.
Celeste Loots
Celeste Loots doesn't have a ton of acting credits to her name, but no doubt she's up for the role of Kaya on One Piece. Kaya is a friend of Usopp from his island, and, provided her character is accurate to the anime, she is a big help to the Strawhats in their journey to become the best pirates.
Peter Gadiot
Yellowjackets fans may know Peter Gadiot as Adam, but on One Piece he'll be playing the role of Shanks. Shanks is Luffy's mentor, and, provided the anime tracks with the live-action series, a big part of how the main character receives his Devil Fruit powers. It'll be interesting to see how much of Shanks is featured in the series, and when he might pop up.
Alexander Maniatis
Alexander Maniatis will enter One Piece in the role of Klahadore, another early foe to Luffy and the Straw Hat Pirates. Klahadore is a real force to be reckoned with if those blades shown on the character's hands above didn't make that clear. It'll be interesting to see him adapted to live-action, and the action scenes he'll be featured in.
Craig Fairbrass
Action star Craig Fairbrass will come to One Piece as Chef Zeff, the former boss of Sanji. Of course, he'll probably be Sanji's current boss when he appears in the Netflix series. All the viewer needs to know is Zeff is a talented chef working at a famous restaurant on the sea, and he is one tough but fair guy.
Chioma Antoinette Umeala
Chioma Antoinette Umeala is rolling right from her role in the well-reviewed action movie The Woman King to One Piece as Nojiko. Nojiko is Nami's adopted older sister, who is a little calmer than her younger sibling. She'll likely play a key part in Nami's story, and factor into a big adventure for Luffy and the gang.
Morgan Davies
Actor Morgan Davies is returning to television following The End, and will appear in One Piece as Koby (via Deadline). Koby is one of the first characters Luffy meets on his journey, and though they ultimately went down different paths, there's a mutual respect for one another that may develop more if the series go on for multiple seasons.
McKinley Belcher III
After appearances in Ozark and We Own This City, McKinley Belcher III will come into One Piece in the role of Arlong. As captain of the Fish-Man crew, he's a tough foe with a stranglehold grip on a small island. Luffy will have his work cut out for him facing Arlong, especially with the key weakness that comes from eating a Devil Fruit.
Vincent Regan
300-star Vincent Regan has a resume about a mile long, and it's about to get that much longer with his latest role in One Piece. Regan will step into the role of Garp, a powerful Marine vice admiral with heavy ties to Luffy. Getting much deeper might lead to spoilers, so let's leave it at that for now.
Ilia Isorelýs Paulino
Ilia Isorelýs Paulino made waves in The Sex Lives Of College Girls, and she'll make more as Alvida in One Piece. Alvida is one of the first foes that Luffy comes across in his journey, so I'd expect to see Ilia early on assuming the live-action series follows the same path.
Aidan Scott
Aidan Scott is joining One Piece, and branching out from his previous role in The Kissing Booth 2 with the character Helmeppo. Helmeppo is the son of Ax Hand Morgan, and markedly different from his father in some key ways. He's definitely one of the more interesting minor characters in One Piece, and he may find his way back into the story down the road.
Jeff Ward
Whether you know him as Deke from Marvel's Agents Of S.H.I.E.L.D. or from Netflix's Brand New Cherry Flavor, Jeff Ward will be a face worth remembering in One Piece. Buggy The Pirate is one of the most bizarre villains in the series, and I don't think I need to spoil the character more than pointing out he's a super-powered clown pirate. I'm very excited to see him in action, especially after Ward's musical moment as Deke in his former Marvel series.
The live-action One Piece adaptation is coming to Netflix sometime on the 2023 TV schedule. Continue to check in to see who gets added to the adventure, and be sure to check out the manga and anime as well to get a feel for these characters before the new series come out. For anyone interested in checking out anime or other Japanese animated shows, our anime suggestion guide for beginners is a great place to start out.
Your Daily Blend of Entertainment News
Mick likes good television, but also reality television. He grew up on Star Wars, DC, Marvel, and pro wrestling and loves to discuss and dissect most of it. He's been writing online for over a decade and never dreamed he'd be in the position he is today.