Zack Snyder's Justice League: We Finally Have An Official Look At Wayne T. Carr's Green Lantern
Check out the Green Lantern who almost appeared in Zack Snyder's cut of Justice League!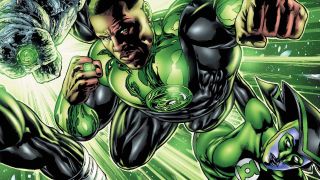 (Image credit: DC Comics)
Although Zack Snyder's Justice League allowed the title filmmaker to deliver his vision of the epic superhero tale that differed significantly from what we got in theaters in 2017, there were still some elements that Snyder wasn't able to throw into his final cut. For instance, rather than Martian Manhunter meeting with Bruce Wayne/Batman at the end of the story, that scene originally used John Stewart, a.k.a. Green Lantern, instead, played by Wayne T. Carr. With today marking the one-year year anniversary since Zack Snyder's Justice League premiered on HBO Max, we finally have an official look at Carr's Green Lantern that Snyder previously showed off on his phone.
Thank Wayne T. Carr for this, as he went on his social media channels, including Instagram, to share a picture at his Green Lantern fully realized. Take a look!
Known for playing Lady Macduff's murderer in Apple TV+'s The Tragedy of Macbeth, Wayne T. Carr was selected to bring John Stewart to life in Zack Snyder's version of Justice League. Although we'd gotten some behind-the-scenes peeks at Carr shooting his Green Lantern scene, the above image gives us a taste of what his Green Lantern would have looked like within the four-hour tale itself, looking heroic and brimming with willpower. The uniform is certainly faithful to Stewart's traditional look in the comics, and a far cry from the more organic uniform that Ryan Reynolds' Hal Jordan wore in 2011's Green Lantern.
After introducing himself at the end of Zack Snyder's Justice League to Ben Affleck's Bruce Wayne in place of Martian Manhunter (who turned out to be Harry Lennix's General Swanwick in his true form), the plan was for Wayne T. Carr's Green Lantern to return in future Justice League movies. Per Snyder himself, John Stewart would have served as the superhero team's scout in the Knightmare reality, and when the final battle against Darkseid unfolded, he would have rallied the Green Lantern Corps to help bring down the Apokoliptan tyrant. However, Warner Bros. later told Snyder that it had its own plans for John, so he couldn't appear in Zack Snyder's Justice League. The filmmaker got into a "fight" with the studio over why it was important to include the character, but in the end, he agreed to replace Green Lantern with Martian Manhunter.
Wayne T. Carr shared this Green Lantern image as part of another round of #RestoreTheSnyderVerse social media campaigning, i.e. many fans and people associated with Zack Snyder's DC movies wanting to see this particular continuity continue. Given that Zack Snyder is busy nowadays over at Netflix with upcoming movies like Rebel Moon and Planet of the Dead, as well as WarnerMedia Studios CEO Ann Sarnoff saying just days after the release of Zack Snyder's Justice League that this marked the "completion" of his trilogy, it still seems doubtful that any more SnyderVerse projects are on the way. Nevertheless, fans continue to make their voices heard, and with the forthcoming Warner Bros./Discovery merger, perhaps there's a chance some headway can eventually be made on this goal.
As far as live-action Green Lantern projects go, HBO Max is developing a Green Lantern series Jeremy Irvine as Alan Scott and Finn Wittrock as Guy Gardner. Other established Green Lanterns expected to appear in the show include Simon Baz, Jessica Cruz and Sinestro, but there's been no mention of John Stewart showing up. Instead, the plan for years has been for John Stewart and Hal Jordan to lead the Green Lantern Corps movie, which is presumably why Warner Bros. didn't want Zack Snyder to use John. However, there's been no major updates on that reboot in a long time, and it also hasn't been clarified if it would be set in the same continuity as HBO Max's Green Lantern series or be completely separate.
When any big news concerning the Green Lantern series and/or Green Lantern Corps comes in, CinemaBlend will pass it along. Until then, there are a lot of other upcoming DC movies to look forward to, and Zack Snyder's Justice League can be streamed with an HBO Max subscription for those who don't own it on home media.
Your Daily Blend of Entertainment News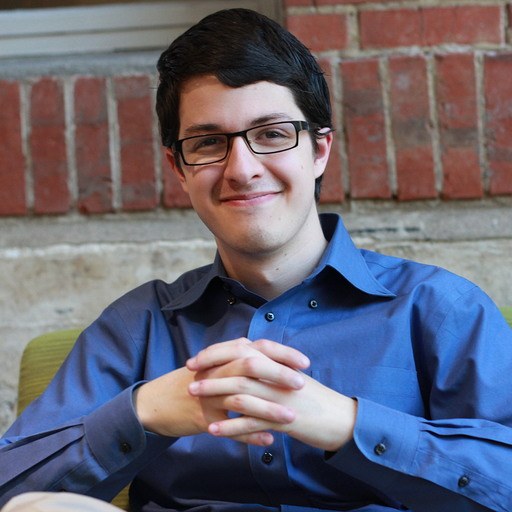 Connoisseur of Marvel, DC, Star Wars, John Wick, MonsterVerse and Doctor Who lore. He's aware he looks like Harry Potter and Clark Kent.