10 Perfect Choices To Host Next Year's Oscars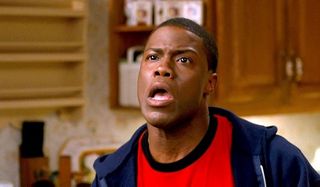 Last night's Academy Award ceremony was a whirlwind of glitz and glamour, where host Neil Patrick Harris sang, danced and stripped to his tighty whities, all for the sake of entertainment. And while movie fans will now spend most of the next year wondering which of 2015's releases will be shooting for top honors at next year's Oscars, we in TV world are more curious about what celebrity (or celebrities) will get the hosting gig.
Assuming the Academy and ABC haven't already put their resources together to lock up Ellen DeGeneres again, here are ten choices for hosts that we think would keep the super-long telecast fresh and enjoyable. And though it was hard to not just list "James Franco and Anne Hathaway" ten times as a joke, those two won't be popping up here.
Eddie Murphy
Proof to the contrary be damned, I will never fully accept that current day Eddie Murphy can't stand toe to toe with heyday Eddie Murphy. Sure, his SNL 40 appearance was too subdued, and his Oscar presentation last night was even milder, but that doesn't mean he doesn't still have it in him to work an audience. Maybe this year he'll start that "reggae and comedy" tour idea that he's been kicking around, and he'll regain the confidence that turned him into a red leather-wearing comedy superstar. Also, let's not have Brett Ratner's awfulness ruin it this time.
Stephen Colbert
For years, Stephen Colbert put himself on display as a satirically conservative blowhard, turning The Colbert Report into must-see television. But he's left that behind to take over for David Letterman on CBS' Late Show starting in September, which gives him months of practice at winning over general audiences before the next Oscar telecast. Like former host Jon Stewart, I think Colbert would bring the right amount of edge and intelligence to the awards show. And hey, maybe Stewart's next feature will be out by then, too.
The New Ghostbusters Cast
Minds were blown when Paul Feig took over the upcoming Ghostbusters re-whatever and cast a quartet of comediennes in the title roles – Melissa McCarthy, Kristen Wiig, Kate McKinnon and Leslie Jones. Considering the film won't open until next summer, what better way to advertise it, while also giving audiences a group of hilarious women as headliners, than to bring back the group-hosting of years past. Three-fourths are SNL vets used to doing live TV, and McCarthy did a fantastic job when she hosted that show. Four heads are definitely better than one in this case.
Key & Peele
Rarely do comedy pairs work as fantastically well as Keegan-Michael Key and Jordan Peele have, and their Comedy Central sketch series is consistently one of the funniest shows on TV. I like to think they would get fully invested in the Oscar writers' room in prepping their material, so that the show would come across as theirs, rather than them just serving as mouthpieces-for-hire. Even if they just listed all of the celebs "East vs. West" style for the opening titles, I would be sated.
Jimmy Fallon
As far as Late Night Jimmys are concerned, ABC would likely choose their own Jimmy Kimmel over Tonight Show host Jimmy Fallon, but the latter would likely put together a more vibrant and viral video-worthy experience. There's also a good chance that ABC wouldn't have to actually get any other presenters or musicians for the show, since Fallon could just impersonate every celeb out there. If either Neil Young or Willow Smith gets attached to a prestigious film this year, look out!
Even though we're probably years away from Kevin Hart headlining an Oscar-worthy movie, that doesn't mean he isn't a supreme choice to host the show. The guy has oodles of charisma to spare, and his stand-up comedy career gives him all the stage cred he needs. We've pretty much seen him everywhere else in the last two years anyway, and it doesn't look like Hart Mania is going away any time soon. I'm betting his presence would also boost the lagging ratings that this year's telecast earned.
Patton Oswalt
Few celebrities are as astute and hilarious when talking about pop culture than Patton Oswalt, whose keen insight has given us everything from Star Wars manifestos to massively entertaining Twitter rants. I imagine his opening monologue would be instantly memorable, and that he would win over the nerdier sector of Oscar audiences that tune in just to see superhero movies get passed over time and again. Plus, he's proven himself a worthy host for last year's Independent Spirit Awards, as well as other lower profile award ceremonies.
Amy Schumer
Remember when Seth MacFarlane hosted the Oscars and drew complaints for his raunchy material? Let's turn the tables by giving the foul-minded stand-up comic Amy Schumer a shot at hosting. Unlike MacFarlane, Schumer's comedy addresses gender issues without the meatheadedness, and I can imagine she'd deliver some too-wild-for-ABC zingers about Hollywood's elite. She'll be hosting the MTV Movie Awards later this year, which doesn't really serve as a good litmus test, given that show's free-flowing structure. But if she kills it, then the jewel-encrusted Oscar stage's sky is the limit.
Jeff Garlin
If ABC wants a stellar host AND some good network synergy, then they should look no further than The Goldbergs star Jeff Garlin, who would bring both hilarity and gravitas to a stage that doesn't get it very often. Though he probably wouldn't do any high-energy musical numbers or underwear gags, Garlin doesn't need anything but his booming voice and his comedy to win over the room. His podcast By the Way, In Conversation with Jeff Garlin proves that easily. And if it meant a surprise visit from Curb Your Enthusiasm co-star Larry David for an extremely uncomfortable Oscar moment, so be it.
Anna Kendrick's Twitter Feed
We're living in the Modern Age now, and it's one in which personal detachment and technological buffoonery go hand in hand. As such, it makes perfect sense that ABC would line up actress and social media starlet Anna Kendrick to host the Oscars from her hugely popular Twitter account, perhaps with a projection screen popping up on stage between awards and performances. Or maybe a robot version of Kendrick with a giant TV screen for a face. On second thought, maybe this is more of a Golden Globes move.
Honorable Mentions: Aziz Ansari, Prince, Tina Fey and Amy Poehler, John Oliver
Your Daily Blend of Entertainment News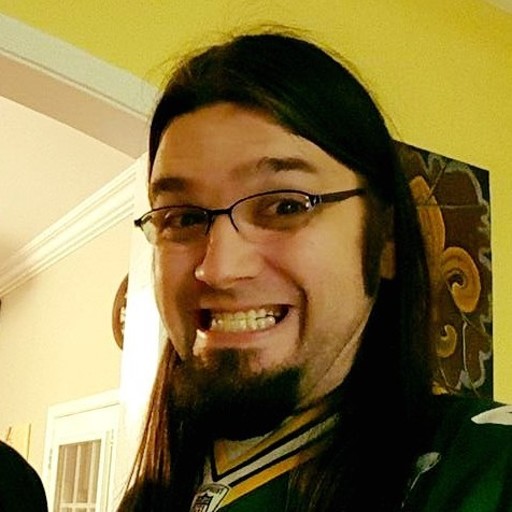 Assistant Managing Editor
Nick is a Cajun Country native, and is often asked why he doesn't sound like that's the case. His love for his wife and daughters is almost equaled by his love of gasp-for-breath laughter and gasp-for-breath horror. A lifetime spent in the vicinity of a television screen led to his current dream job, as well as his knowledge of too many TV themes and ad jingles.