14 TV Shows That Are Probably Going To Get Cancelled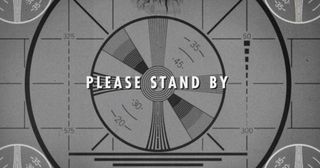 We are reaching the end of the TV season, which means the networks are sitting down and not only figuring out which new programs will hit the schedule next year but also which programs will be cancelled, many of them before their time. There are a lot of shows that could potentially see the axe this month, but we've put together a list of likely candidates that will not be back for the 2016-2017 schedule. Some of these were far more painful than others to write about, and we know that each series has a slew of fans that will miss them, even if they weren't pulling in the ratings the networks hoped they would. Without further ado, here are the 14 shows most likely to be cancelled this spring.
If you'd like to see which shows the networks have already cancelled or renewed, please check out our full network rundown.
Galavant, ABC
ABC's Galavant has never been a huge ratings bringer. Where the niche comedy shined was in its second run on streaming services, and ABC was able to make some money back by selling Galavant to Hulu and elsewhere. However, during Season 2, the numbers dropped even further, making Galavant less appealing for advertisers. We doubt if it will return for Season 3.
Last episode viewership: .59 rating, 2.1 million total viewers
The Grinder, Fox
The Grinder has been a critical darling since it hit Fox's schedule this fall. Fans like it, the network likes it, and yet there has been little to no traction for the Rob Lowe and Fred Savage starrer. More recent episodes have also seen a decrease in the ratings. If Fox is going to keep one of Grandfathered or The Grinder, it's starting to look as if we may have to say goodbye to the law-oriented comedy.
Last episode viewership: .58 rating, 1.5 million total viewers
Agent Carter, ABC
Agent Carter ended on a great cliffhanger that capably set the series up for a third season. Fans seem to love Peggy Carter, as there are always quite a few blue suits and red hats on the con scene each year. However, they don't seem to be quite so actively engaged with the TV series. Although Agent Carter airs in a cushy spot, hitting the schedule while Agents of S.H.I.E.L.D. is on hiatus, the show's ratings have never been stellar and they were down in Season 2. The only way we could see a third season happening is if the Mockingbird spinoff doesn't pan out.
Last episode viewership: .73 rating, 2.3 million total viewers
Code Black, CBS
When you compare Code Black's ratings to most of the other shows on this list, it looks like it is crushing. However, CBS has way higher expectations—especially in terms of total viewers—than the other networks, which means Code Black has not yet been greenlighted for Season 2. The medical drama is pulling similar numbers to freshman shows Criminal Minds: Beyond Borders and Supergirl, but if CBS ultimately opts to cancel one, we're guessing it will be the older-skewing Code Black.
Last episode viewership: 1.17 rating, 6.9 million total viewers
Telenovela, NBC
As a midseason replacement series that only got 11 episodes, Telenovela didn't do dismally. The show also had a lot going for it. It starred Eva Longoria. It was a cheeky take on the telenovela format. Unfortunately, potentially due to its timeslot or the fact that Jane the Virgin is also a cheeky take on a telenovela (in a more innovative way), Telenovela did not take off in the ratings. We doubt it'll stick around next year.
Last episode viewership: .86 rating, 2.9 million total viewers.
Sleepy Hollow, Fox
Fox entirely revamped supernatural drama Sleepy Hollow heading into Season 3, and some of the changes worked. (We won't get into the odd addition of Betsy Ross, etc.) Unfortunately, Fox gave Sleepy Hollow a tough timeslot on Thursday nights and then bumped the show to Fridays, where it also failed to thrive. Now that the show has killed off a major lead, it's hard to tell what the point of another season would be. Still, Sleepy Hollow still has Tom Mison going for it, along with brand recognition. We'll have to see how this one shakes out.
Last episode viewership (on Thursday): .8 rating, 2.8 million total viewers
Last episode viewership (on Friday): .7 rating, 2.96 million total viewers
Rush Hour, CBS
Rush Hour might as well have been cancelled before it even hit the schedule. CBS announced the series about a year ago, but kept the freshman comedy off of both its fall and winter TV schedules. Eventually, the show premiered on March 31, to little fanfare. While some shows have managed to thrive with odd premiere dates, CBS has a lot of great comedies, and this one just doesn't stand out.
Last episode viewership: .89 rating, 4.3 million total viewers.
Cooper Barrett's Guide To Surviving Life, Fox
While Cooper Barrett's Guide To Surviving Life actually did pretty well during its first few outings on the air, the numbers rapidly dropped. Fox moved the show into pre-primetime at one point, and pulled it from the schedule at another point. Translation: Nothing is working, and it would be irresponsible to bring this show back next season. Check out the dismal numbers, below.
Last episode viewership: .44 rating, 1 million total viewers.
Bordertown, Fox
Newbie Fox comedies have had a hard go of it this season. Although shows like Last Man on Earth, New Girl and The Simpsons have all been renewed, there are quite a few freshman Fox comedies on this list. Another one of them is Bordertown, the new animated comedy that failed to live up to either ratings or critical reception. The show is actually doing worse with the 18-49 demo than Barrett Cooper. With those numbers, it's hard to justify keeping the show around, even if it isn't all that expensive to produce.
Last episode viewership: .43 rating. 1.15 million total viewers
You, Me And The Apocalypse, NBC
Critics really seemed to love You, Me and The Apocalypse when it first hit NBC's schedule. For years, NBC has had some well-reviewed but under-watched comedies on the network, and Apocalypse fits right into this niche. Unfortunately, the numbers are so low, it's difficult to see how NBC could bring this one back for a second season. Since NBC originally billed this one as a miniseries, it's probably going to remain that way.
Last episode viewership: .57 rating, 2.79 million total viewers.
The Muppets, ABC
Leading into the season, The Muppets had great buzz and plenty of name recognition. It was one of the highest-rated comedy premieres this TV season, with almost 9 million total viewers tuning in to catch Kermit and Gonzo in action. Unfortunately, it was all downhill from there. People had visceral feelins about The Muppets. Many weren't huge fans before or after the retooling over winter break and it's probably about time that ABC declares this one a miss. The only saving grace The Muppets has is that its ratings average isn't abysmal thanks to the good numbers early on.
Last episode viewership: .88 rating, 2.7 million total viewers
Heartbeat, NBC
For the life of me, I can't understand why NBC would put out two brand new medical dramas in the same year. While Chicago Med thrived thanks to crossovers, a solid cast and all that Dick Wolf recognition, Heartbeat seemed like an afterthought. It was almost as if NBC thought, "Well just in case Med doesn't work out, we'll put together a second medical drama, too." To its credit, Heartbeat is still managing a decent audience, thanks to being as much about personal drama as it is about the crisis of the moment. But very few people in the 18-49 demographic are watching it. And again, does NBC really need two medical dramas? Probably not.
Last episode viewership: .79 rating, 4.48 million total viewers
Second Chance, Fox
Second Chance, about an older man who gets a second chance at life by having his conscious implanted into a young man's body, is probably not getting a second chance on Fox. While the network had some ratings winners this year, Second Chance had problems from the start. The network even changed the name of the show several times before finally premiering it late this year. It's not a show we expect to see back.
Last episode viewership: .54 rating, 2.08 million total viewers
CSI: Cyber, CBS
We were shocked when CBS signed on for CSI: Cyber Season 2, but we assumed the network simply wanted the CSI franchise to live on. And with all of the hullabaloo surrounding the end of CSI, I see why the network wanted to give the drama a second shot—especially since Cyber's total viewer numbers are not dismal. However, CBS is going to need at least a few slots next fall, and we're guessing the network will be happy to use the one currently occupied by CSI: Cyber for something else.
Last episode viewership: .97 rating, 6.3 million total viewers Obviously, there are a few more shows on the various networks that are totally on the border between cancel and renewal, like NBC's Crowded or ABC's The Catch, but looking into gaps in the schedule, ratings, the people involved with each show, and general acclaim, these were the best picks we could come up with. If you would like to see what shows are still potentially on the bubble, head here.
This poll is no longer available.
Amazing Race & Top Chef superfan with a pinch of Disney fairy dust thrown in. If you've created a rom-com I've probably watched it.
Your Daily Blend of Entertainment News
Thank you for signing up to CinemaBlend. You will receive a verification email shortly.
There was a problem. Please refresh the page and try again.