Making A Murderer Season 2 Happening At Netflix, Get The Details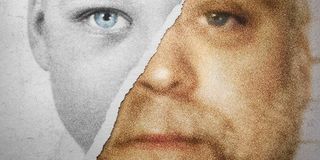 Making a Murderer was a huge hit of a docu-series for Netflix that has garnered a handful of Emmy nominations and a widespread desire for more. Subscribers everywhere tuned in to follow the cases of Steven Avery and Brendan Dassey and decide for themselves whether or not the two men had really experienced justice in the court system. Folks are divided on what the evidence really says about their trials. Luckily, those folks will get another chance to delve deeply into whether or not Avery and Dassey are responsible for the murder of Teresa Halbach. Making a Murderer will be back for a Season 2 of Netflix.
The footage for the first season of Making a Murderer was compiled over a decade of investigation and interviews from executive producers Laura Ricciardi and Moira Demos. The second season will compile footage of what is happening nowadays with Steven Avery and Brendan Dassey without needing to dig too deeply again into what happened before. New episodes will feature exclusive access to the legal and investigative teams who are now on board for the continuing cases of Avery and Dassey.
Like Season 1, Season 2 will include perspectives from the families and friends of Steven Avery and Brendan Dassey in addition to the legal particulars. The emotional toll on the people in their lives helped to make the cases feel very real and relatable rather than just the subjects of another cut-and-dried documentary. The story will be different, but important narrative elements will be the same to take viewers back to the world of Steven Avery, Brendan Dassey, and the reach of law enforcement in their native Manitowoc County in Wisconsin.
Documentaries aren't always the sort of productions that get sequels, but a Season 2 for Making a Murderer isn't a huge surprise. The story of Season 1 didn't come to a very satisfactory conclusion without resolution on the cases of Steven Avery and Brendan Dassey. Moira Demos had already spoken about one of the major directions that a second season would take, saying that the chapter would examine how the 24-hour news cycle zeitgeist affects how people consume and interpret media. Fans of Season 1 should rest easy knowing that they won't have to go forever without getting an in-depth look at what happens next for Avery and Dassey.
One person who probably won't be resting easy at all is former prosecutor Ken Kratz, who has faced harassment in the wake of Making a Murderer for his role in putting Steven Avery and Brendan Dassey behind bars. It's gotten pretty ugly ever since the series debuted in December 2015, although Kratz maintains that it misrepresented key facts of the cases. Of course, one juror coming forward with a new perspective on the Avery trial probably hasn't happened Kratz' argument with some of the public, and Avery himself put forward a theory about who could have really killed Teresa Halbach.
There's no saying at this point just when we'll get to see Season 2 of Making a Murderer on Netflix. Check out our fall TV premiere schedule to see what you'll definitely be able to catch on the small screen in the not-too-distant future.
Resident of One Chicago, Bachelor Nation, and Cleveland. Has opinions about crossovers, Star Wars, and superheroes. Will not time travel.