Dark Matter: What We Know About Apple TV+'s Adaptation Of Blake Crouch's Book
Here's what we know so far.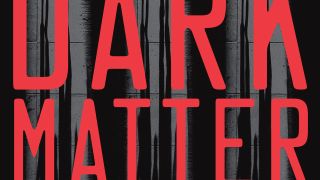 (Image credit: Penguin Random House)
Among the new series in the works at Apple TV+ is the anticipated adaptation of Blake Crouch's sci-fi novel, Dark Matter. What was once originally planned to be a movie is now destined to make its way to streaming in the form of a TV show, which will eventually be available to people with an Apple TV+ subscription. So, what do we know about the Dark Matter TV show? Quite a few things.
What Is The Dark Matter Premiere Date?
While the series has been announced and Season 1 has wrapped production (more on that in a bit), Apple TV+ has not given a premiere date for the series just yet. It's possible that Season 1 will find a spot on the 2023 TV schedule, but it's just as – if not more – likely that we won't see it until 2024. We'll be sure to update this section once more information comes in, but as of August 2023, there is no premiere date set.
About The Book That Dark Matter Is Based On
One of the great things about Blake Crouch's 2016 novel Dark Matter is that it's a sci-fi story and a bit of a mystery thriller as well. It starts with our main character, physicist/husband/father Jason Dessen, being abducted, drugged and dropped into surroundings that are both familiar and unfamiliar all at once. Since we spend much of the first half of the novel following Jason as he tries to figure out what's going on, I'd personally recommend not knowing much more than that if you plan to read the book. Apple TV+'s description puts it nicely when it says it's "a story about the road not taken." Of course, there's a major sci-fi element involved in that, but I'd personally suggest going into the book without any more information so that you can enjoy the mystery that unfolds.
While the section headings in the rest of this article do not contain major spoilers about the plot, and I will not be getting into the ending of the novel in this article or the fate of the characters, the text in the sections below does include more specific references to plot elements that you may not want to know if you're planning to read the book. Proceed with caution.
The Dark Matter Apple TV+ Show Will Have Nine Episodes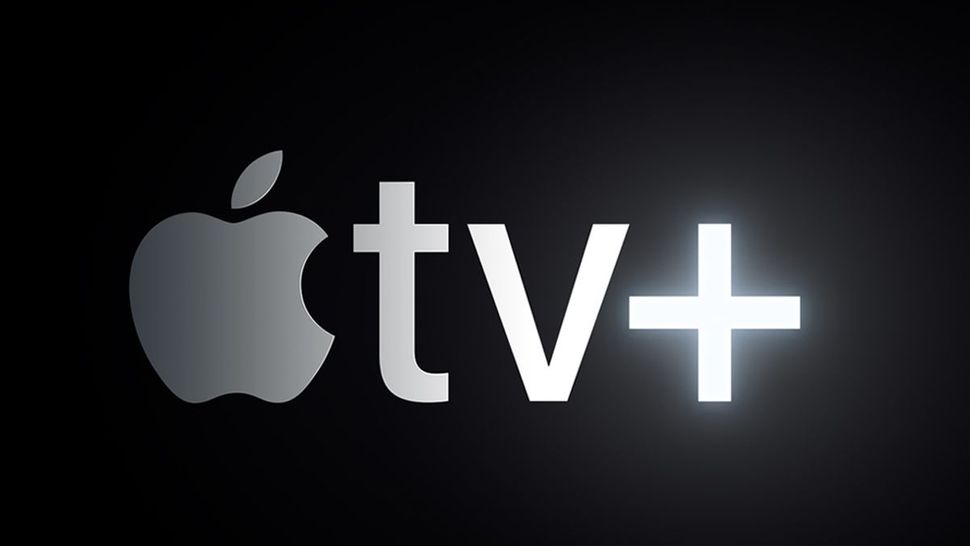 In late March 2022, Apple TV+ announced that Dark Matter had been ordered to series, with nine episodes planned. Nine episodes feels like a good length of time to cover the events of the book, assuming the adaptation remains faithful to the novel. As I mentioned previously, a good portion of the first half of the book follows Jason as he's trying to understand what's going on and where he is. Whether or not the series follows a similar pace remains to be seen.
The Dark Matter Cast Includes Joel Edgerton, Jennifer Connelly And More…
Included in Apple TV+'s original announcement about the series was the news that Joel Edgerton was signed on to play the lead character, Jason Dessen. Since then, numerous other cast members have been announced. Here's who's playing who…
Playing Jason Dessen: Joel Edgerton
As mentioned, Joel Edgerton was announced to play Jason Dessen at the same time that the series order was announced. Apple TV+'s description of the series mirrors the plot of the book, noting that Jason is a physicist and professor who's abducted and brought to an alternate version of his life. And, here's where we start to get into more specifics about the plot -- the story follows his attempts to find his way back to his reality -- "amid the multiverse of lives he could have lived" — in order to get home and protect his family from "the most terrifying, unbeatable foe imaginable: himself." The fact that that's all spelled out in the announcement for the show makes me wonder if the series will move more quickly through Jason's efforts to uncover the truth about his predicament than it happens in the book.
Among his recent roles, Joel Edgerton reprised his role as Owen Lars in the Star Wars universe for Disney+'s Obi-Wan Kenobi. In addition to Star Wars: Attack of the Clones and Revenge of the Sith, Edgerton's movie credits include Zero Dark Thirty, The Gift, It Comes At Night, The Great Gatsby, and Warrior. More recently, he was among The Green Knight cast. And even more recently, he starred in Thirteen Lives, which is streaming on Amazon Prime Video.
Playing Daniela: Jennifer Connelly
In August 2022, Variety reported that Jennifer Connelly had joined the series. The iconic actress, who recently starred opposite Tom Cruise in the cast of Top Gun: Maverick, will play the role of Daniela, Jason's wife in the story. She's one of two people that Jason is determined to get back to in his original timeline. While Connelly is well known for her feature work — Labyrinth, Requiem for a Dream, and A Beautiful Mind among her big screen credits — she does have some TV credits to her name, most recently, the TV series Snowpiercer.
Playing Charlie: Oakes Fegley
The other person Jason's trying to get back to is Charlie, his son with Daniela. In September 2022, Deadline reported that Oakes Fegley was set to play the role. Fegley has been building an impressive acting resume over the course of nearly a decade, including playing Pete in the 2016 version of Pete's Dragon, Young Theo Decker in the movie adaptation of The Goldfinch, he starred opposite Robert De Niro in the comedy The War with Grandpa, and he appeared in the recent Steven Spielberg film, The Fabelmans.
Playing Leighton: Dayo Okeniyi
Deadline's article also confirmed that the role of Leighton, "an executive for a high-tech laboratory," will be played by Dayo Okeniyi. By the character name and description, it's surely fair to assume this is Leighton Vance from the book. Okeniyi is no stranger to streaming projects, as he starred in the Disney+ film Rise, playing Charles Antetokounmpo. He's also no stranger to Apple TV+, as the actor appeared in See, playing Oloman for numerous episodes.
Playing Amanda: Alice Braga
In September 2022, Variety reported that Alice Braga and Jimmi Simpson had been cast. Braga (Queen of the South, I Am Legend, The Suicide Squad) will be playing the role of Amanda, a psychiatrist. Assuming the series version of Amanda follows the book, we should expect to see a lot of this character, as she plays a pretty significant role in Jason's efforts to return to his reality.
Playing Ryan: Jimmi Simpson
Meanwhile, Jimmi Simpson (Westworld, Star Trek: Prodigy), will play Ryan. This is presumably Ryan Holder from the book, as Variety describes him as "a brilliant neuroscientist and friend of Jason's." If the series follows the book for his introduction, it seems likely we'll see Simpson's character early on, as Jason and his wife meet up with him at the start of the novel.
Playing Blair: Amanda Brugel
Fans of The Handmaid's Tale will likely recognize Amanda Brugel for her role as Rita in the Hulu series. In Dark Matter, she'll play the role of Daniela's best friend and "a total badass," Blair. Blake Crouch mentioned in the casting announcement on his Instagram in December 2022 that Blair is the first character written specifically for the show (she does not appear in the book).
That about covers what we know about the main cast, but from what he commented on Instagram (in the April post about production wrapping), it sounds like we can expect to see author Blake Crouch pop up in a cameo at some pointed. When asked in the comments if he had a little cameo in the series, Crouch responded, "I do!"
Dark Matter Season 1 Production Has Wrapped
Author Blake Crouch is not only penning the pilot episode of this upcoming new series, but the writer will also serve as showrunner. Matt Tolmach and David Manpearl are set to executive produce.
Fortunately for us, the book's author and series showrunner has been sharing updates on the status of the series and Season 1's production, which – according to Crouch's Instagram post (above) – wrapped up filming in late April 2023.
Crouch shared the announcement of the Dark Matter Apple TV+ series in March 2022. Then, in early April 2022, he shared an Instagram post of a Chicago coffee shop called Dark Matter Coffee. In the caption, he mentioned that he was scouting for the show in Chicago when he came across the coffee shop (the location of which was not actually part of the show scouting). At that point, it seemed like the plan was for at least some (if not all) of the series to be filmed in Chicago, which should suit the story's Windy City setting nicely.
Sure enough, at the end of September 2022, Blake Crouch shared this photo from Chicago, showing the script for the series, along with news that the show had begun principal photography:
Around mid-December 2022, Blake Crouch shared a Velocity Labs "Please Stand By" image along with word that production was taking a break (presumably for the holidays), but that they were about halfway through filming. Things apparently got going again in the new year, and that brings us back to April 2023 when Crouch announced that production on Season 1 had wrapped.
Jakob Verbruggen Will Direct The First Three Episodes
When Apple TV+ announced plans for Dark Matter, the news included word that Louis Leterrier would be directing the first four episodes. However, that's apparently changed. Not only can Jakob Verbruggen's name be seen as being credited as the director on the script Blake Crouch shared in this Instagram post, but Deadline and Variety's casting news (linked above) note that Jakob Verbruggen is set to direct the first three episodes.
After Apple TV+ made their announcement about Dark Matter earlier in 2022, Leterrier was reported to have taken over directing duties for Fast and Furious 10, a.k.a. Fast X, after Justin Lin exited the project. I haven't seen any confirmed reason as to why he is no longer set to direct the first few episodes, or any word on whether or not he directed later episodes in the season. This is pure speculation, but it's possible that his involvement in Fast X created a scheduling conflict for the series. Without more information, for now, we can only guess.
In the meantime, Jakob Verbruggen has plenty of experience as a TV director in sci-fi. His directing credits include an episode of Black Mirror and the rebooted anthology series, The Twilight Zone, as well as episodes of Apple TV+'s Invasion. His other directing credits include The Fall, House of Cards, and The Alienist.
Dark Matter Was Originally Supposed To Be A Movie
Once upon a time, Dark Matter was headed to the big screen. In fact, in 2014, Deadline reported that Sony had acquired the rights to the novel, which wouldn't actually hit shelves until July of 2016. Alas, the adaptation never came to pass. But I'm not especially disappointed in that. As great as it would be to see a Blake Crouch book made into a movie, Dark Matter's plot gets pretty complicated, to say the least. Nine episodes will hopefully be enough time to provide a good adaptation of Crouch's novel without having to rush through anything. Beyond being excited to see the story and characters brought to the screen, I'm also hopeful that we'll get to see more than a few different alternate realities. Crouch's book is full of great twists and turns that could play out really well in a TV series.
While we may still have a while to wait before Dark Matter arrives at Apple TV+, there's certainly a lot of exciting information confirmed about it so far. While we wait for this series, if you've already read Dark Matter and are looking for another great book, I recommend checking out Blake Crouch's Recursion — the novel is not connected to Dark Matter, but like the previously published book, it also offers thrills, suspense, a bit of mystery and plenty of sci-fi twists along the way (pick it up on Amazon). More recently, Crouch wrote Upgrade, which debuted in 2022 and can be found on Amazon and other places where books are sold.
Your Daily Blend of Entertainment News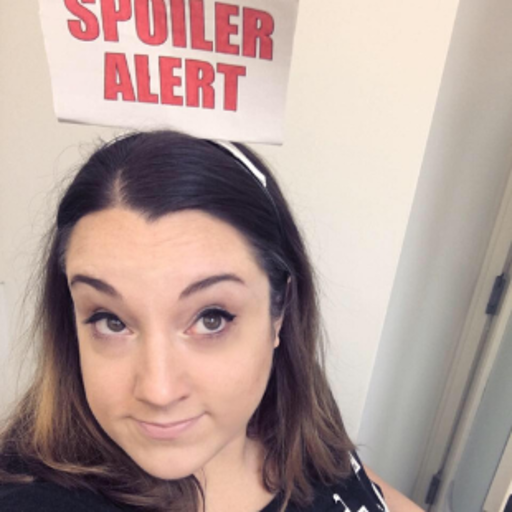 Assistant Managing Editor
Kelly joined CinemaBlend as a freelance TV news writer in 2006 and went on to serve as the site's TV Editor before moving over to other roles on the site. At present, she's an Assistant Managing Editor who spends much of her time brainstorming and editing feature content on the site.