Big Brother 18's Final Five Revealed, And Head Of Household Live Feed Spoilers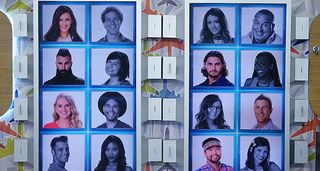 It's a rare thing when Big Brother's final six comes down to three sets of two. And yet, somehow it's not surprising that it happened this season, where showmances were mostly underestimated as it relates to game. People faulted Da'Vonne for not wanting to be the fifth week in a showmance alliance. Maybe she wasn't so wrong about that. In the meantime, tonight saw one pair finally split up, while two remain in the game.
Spoiler alert if you haven't seen Thursday night's eviction episode of Big Brother! If you're looking for LIVE FEED SPOILERS related to the Head of Household competition, CLICK HERE.
Natalie was evicted tonight, leaving James, Corey, Nicole, Paul and Victor as the final five houseguests. Within a week, two more will be gone.
Big Brother's eviction episode was a fair reflection of the events in the house, in that -- with the exception of James and Natalie's bickering segment -- the most interesting content leading up to the vote was related to stuff going on outside the house. We got an adorable Jeff and Jordan baby segment, and another glimpse of the jury house, where Michelle made her grand debut with more game-energy than we saw from her in her final week in the game. Unsurprisingly, she blames Nicole for her exit.
Back to the game, Natalie seemed to know she was going early on, even before James was certain who the target was. And in true cheerleader fashion, she was all pep tonight, expressing an abundance of optimism, despite being destined to meet Julie. She was evicted on a vote of 3-0.
Julie hasn't had many confrontations with houseguests during their post-eviction interview this summer. It just hasn't been that kind of season. So when she took her soft tone when Natalie sat down, it became instantly clear that she was going to address Natalie's controversial decision to "throw James under the bus" to Paul and Victor. The implication that trusting James was the root of her mistake did not go unnoticed by Paul and Victor, and it's just as likely that her words had at least a little bit of an effect on her plummet to the middle of Joker's daily houseguest rankings. Whether or not it was her intent, that conversation in the HoH room made it look like Natalie was jumping ship. Julie gave Natalie an opportunity to explain her side.
Natalie explained her reasons for saying what she did, and either she didn't think she was so obviously betraying James with what she said, or she genuinely didn't mean to. It probably doesn't matter. As for whether or not James and Natalie will date after the show, Natalie answered with optimism about some kind of relationship, but she didn't seem certain that it would involve a romance. As an outside observer who's watched at least a few of their adorable chat sessions on the feeds, I predict they'll remain close friends, at the very least. Then again, who knows? Big Brother is a game with a lot of money at stake, and an odd set of circumstances where people spend pretty much every minute with each other for months. It's not exactly a normal situation. It's possible the mostly-platonic-seeming nature of their relationship will grow into something more when they're out of the house. Best of luck to them either way.
In the meantime, while we saw Paul and Victor attempting to get closer to James, in the event he stayed and won Head of Household, I don't see how they think they have any chance of having his support if he does win Head of Household, or the crucial Veto. At the very least, I wish they would've seen that he's far more likely to side with Corey and Nicole.
Maybe Victor and Paul are so convinced that it didn't matter which if this week's nominees went, since they have their Final Four alliance to push the odds in their favor. But that's putting a lot of faith in Nicole and Corey.
Regardless, with James staying, Nicole and Corey may be in the best spot. But we'll have to wait and see who wins Head of Household.
In other randomness...
Natalie took Bridget's basil plant, Mr. Jenkins, with her when she left. She did not toss it into the audience in defiance.
And, am I the only one who gets annoyed when the last girl standing feels the need to announce that she's the last girl standing? I don't think Nicole's the first person to do that. I think Victoria bragged about that too, and I'm sure the topic has come up in other seasons. Even if you say it with a seemingly modest shrug, as Nicole did when she was saying goodbye to Natalie, it feels like kind of a humble brag, or a brag disguised as a complaint. Considering this series tends to see men win out over women more often than not, I wouldn't necessarily consider it an accomplishment. Ok, in fairness, maybe Nicole was actually genuine when she acted semi-uncomfortable at being the last female in the house, but I'm skeptical of her need to point it out in her goodbye message to Natalie.
Tonight's HoH is the lane competition, where the houseguests have to fill up a big fishbowl of "movie theater" butter. The results of that will presumably shown on Sunday's episode, along with the nominations.
And Julie Chen explained how the schedule will work next week, as two houseguests are sent packing early on in the week:
Tuesday - Veto, next eviction and new Head of Household. (Four houseguests remain.)
Wednesday - another eviction. (Resulting in Final 3)
Get the update on the Head of Household competition on the next page...
Live Feed Spoilers ahead!
So far, no winner yet. Nicole is going for the big scoop. Corey appears to be miles ahead of everyone in filling up the big bowl. James seems to be having the hardest time, but Paul is switching between the small bowl and the big, which is not the best strategy (unless he's trying to throw this competition).
Nicole has her big scoop...
Paul is getting close to his big scoop../
And just so you can see where everyone is at right now, Paul's scoop bowl is almost full. Corey is close to the top of his big bowl. Nicole is gaining on Corey. And James is technically in third place, but not going for the big scoop, so Paul could pass him once he gets his... assuming Corey hasn't won by that point.
Looks like it's a done deal. I'll post an update once it's official, but it seems like Corey has this locked down...
Feeds are back. Corey is Head of Household.
Your Daily Blend of Entertainment News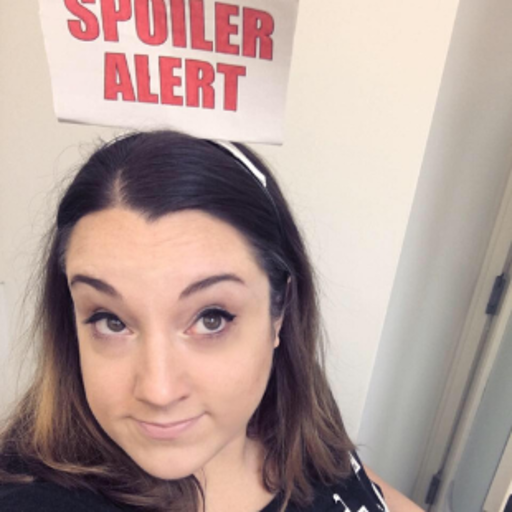 Assistant Managing Editor
Kelly joined CinemaBlend as a freelance TV news writer in 2006 and went on to serve as the site's TV Editor before moving over to other roles on the site. At present, she's an Assistant Managing Editor who spends much of her time brainstorming and editing feature content on the site.