Big Brother Live Feed Spoilers: The New Head Of Household Has A Target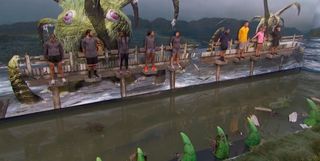 This article contains spoilers from the Big Brother live feeds, including which juror returned, who won head of Household, and who won the last care package. We also have an update on who's probably getting nominated for eviction this week.
Power positions:
Returned juror - Victor
Head of household - Nicole
Won America's Care Package - Corey
Nominated - Paul and Michelle.
Nicole's primary target (for now, anyway): Michelle
Victor won his way back into the Big Brother house again. Corey recently commented to Nicole in conversation that being evicted twice should mean he's less likely to win the whole game, but honestly, I disagree. Evict him once and he gets a second chance, ok, maybe he shouldn't win if he makes the final two. But evict him twice and he wins his way back both times? How do you hold that against a houseguest?
Moving on to the Head of Household situation. Victor dropped off the wall not long after Paulie was out, so that ruled out a juror Head of Household. In the end, it came down to Nicole, Paul and James, with Paul dropping off and then James finally giving up, and Nicole taking the win. It's been forever since she's been Head of Household, and the latter half of this season has proven to be very unpredictable. Would she target Paul and Victor? Or did that duo succeed in stirring up the house this week so much that Nicorey might set its sights on the other side of the house?
Before we answer that, you should know that this care package thing has been looming over the house after the last couple of prizes proved to have big impacts on the game. They all thought the prize this week would be something like an "HoH takeover" or the classic coup d'etat twist. So Nicole and Corey were making tentative plans about nominations, but holding off on officially moving any pieces into place until they knew who won the care package, and what the prize was.
Corey won the care package. And as we knew, the last prize is $5k that he can use to bribe another houseguest. The rules of the prize include that it has to be a game-related bribe, and that it's a binding agreement. Meaning, whoever agrees to take the bribe has to fulfill the terms of the agreement. Corey and Nicole have (so far) agreed that Corey will hold off on using it until the Veto is won. He might need to bribe someone into using or not using the Veto.
Also, how the heck did Corey win this final care package? The fact that he earned the last prize seems to confirm that the voting public is not the same audience as the feed watchers who vote in Jokers' poll. On the Jokers rankings, Paul and Victor are currently at the top (taking spots 1 and 3 respectively), while Corey is near the bottom, beating out only Zakiyah, Jozea and Paulie.
Once the care package was revealed, Nicole and Corey pulled Paul and Victor up to the Head of Household room and revealed their plan. They'd talked to the duo the night before about targeting Michelle, so the two guys knew they were more or less on the same page about that. But Nicole had to break the news to Paul that, in an effort to keep things on ok terms with James and Natalie for now, she wants to put Paul up as a pawn next to Michelle.
Paul took it well, which may seem like a bad move on his part. "The pawn goes home" is a common phrase in the Big Brother house. The problem is, he's not really in the best position to stay no. Trust issues are part of the reason Nicole and Corey are leaning away from James and Natalie. Paul confidently saying yes to this agreement shows he's all in on this new alliance. If the nominations stay the same, he only needs two votes (Corey and Victor), and Nicole would break the tie. In short, can't really afford to make an issue out of this. And I'm guessing he's counting on him or Victor winning Veto and taking him down.
Today, Nicole, Corey, Paul and Victor fittingly titled their alliance the Final Four. Straight and to the point.
James came up to the Head of Household room later in the afternoon, and Nicole told him in a roundabout way that Paul was her target, and that she was thinking she'd put Michelle up next to him. She made a lame excuse about how Corey could use the bribe to keep Victor from using the Veto, if he happened to win it and planned to take Paul off the block. I'm guessing this is Nicole's way of hedging her bets. If things go wrong, she hasn't actually put it out there to the other side of the house that she was gunning for Michelle.
However, Michelle pretty much knows she's -- to use one of Paul's preferred phrases -- boned. She was very open about the fact that she'd target Nicole last week, and she knows Nicole is happy to return that favor. So things are not looking good for Michelle right now.
That said, things weren't looking good for her a few weeks back and she survived. Things weren't looking good for Victor last week, and he almost turned it around. This season has proven to be far less predictable, thanks to houseguests being willing to flip and flop from week to week.
So right now, as it stands, Nicole and Corey are working with Paul and Victor. Nicole wants to get Michelle out. She says she's willing to put James up if Michelle comes down thought, but who knows what conversations will be had once the Veto competition takes place.
Your Daily Blend of Entertainment News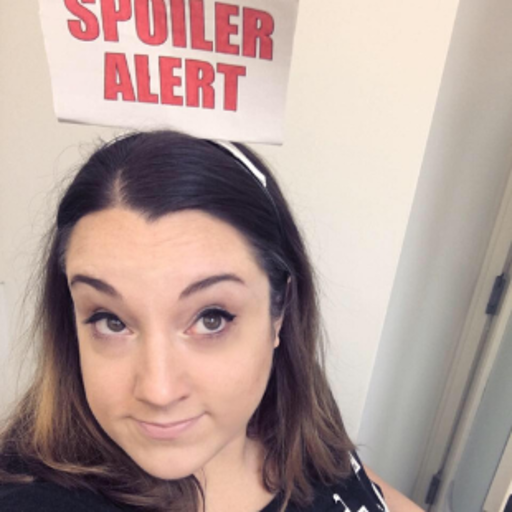 Assistant Managing Editor
Kelly joined CinemaBlend as a freelance TV news writer in 2006 and went on to serve as the site's TV Editor before moving over to other roles on the site. At present, she's an Assistant Managing Editor who spends much of her time brainstorming and editing feature content on the site.