Ryan Lochte Almost Got Attacked On Dancing With The Stars, Here's What Happened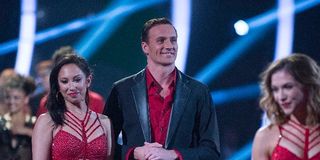 We knew Ryan Lochte's Dancing with the Stars debut would be controversial, given how people's opinions of him flipped so intensely over his Olympics scandal, but wowzers! His judgment was actually interrupted by people storming the stage.
After Ryan Lochte and Cheryl Burke performed, they were, as all the couples are, sent over to host Tom Bergeron to talk about the experience and get opinions from the judges. The first judge, Carrie Ann Inaba, was beginning to critique their performance when all hell broke loose. There was obvious yelling off screen, and Inaba was trying to quiet people down by yelling "Excuse me!" and "Back off!" at the perpetrators, but the commotion didn't end. Within seconds, what appeared to be security personnel rushed in front of her to take care of the scene off screen. Take a look at how it transpired on live TV.
Yeah, I'm sure that was shocking for all involved. You can also hear host Tom Bergeron utter a surprised "Alright...Wow...OK" while things are going on, before finally announcing to the audience that DWTS is going to a commercial break. Toward the middle of the whole kerfluffle you can hear, what seems to be protestors yelling, "He's a liar!" at Ryan Lochte. I can only assume that security wouldn't have passed in front of the camera the way they did unless the offending parties actually got onto the DWTS ballroom floor, and, according to ABC 7, the men did indeed walk onto the floor and had to be tackled to the ground and forcibly removed from the taping. Which, yeah, forget shocking, that would be downright scary.
Thanks to ABC 7 entertainment reporter George Pennacchio, we have a look at the two men who interrupted the judging of Ryan Lochte's inaugural dance.
There you have it. Yeah, these guys clearly have a big bone to pick with Ryan Lochte. You have, I'm sure, noticed the NO Lochte t-shirts that the two men took the trouble to have made. It's a good thing their hands are tied behind their backs, or we might not be able to see that very telling detail. I suppose it wasn't enough for them to just sit in the audience wearing their damning shirts. ABC 7 also noted that there were four to five women from the audience who had to be removed from the taping for chanting against Lochte during the taping as well.
As you may remember, Ryan Lochte got caught in a bit of a lie during his time in Rio for the 2016 Olympics a few weeks ago. He claimed he and some of his swimming teammates were robbed at gunpoint by men pretending to be local cops. It turned out that he and his teammates allegedly turned up drunk at a service station, possibly trashed the bathroom and were then asked (at gunpoint, yes) to pay for the damages by a security guard.
Sure, Ryan Lochte made up a story to cover his bad drunken behavior, but that's no reason to try to attack the guy. And, it's no reason to interrupt Dancing with the Stars. But, honestly, thank goodness they did. Who knows what might have happened if they'd tried to go after Lochte on his own time with no security around to help the man out. As judge Carrie Ann Inaba said after the show returned from its commercial break, "We are only here to judge your ballroom dancing, I want you to know that." As it should be, Carrie Ann. As it should be.
Your Daily Blend of Entertainment News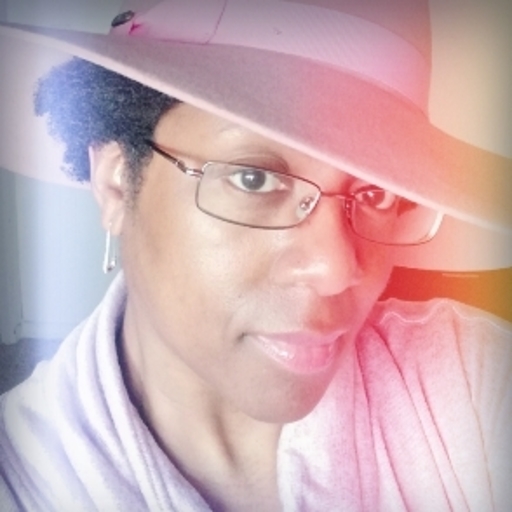 Yennefer's apprentice, Gilmore Girl; will Vulcan nerve pinch pretty much anyone if prompted with cheese...Yes, even Jamie Fraser.