10 Great American Horror Story Characters That Need To Come Back In Roanoke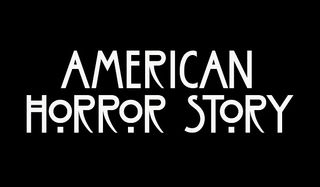 Because every year of American Horror Story is connected to the previous ones, there are a growing number of excellent characters being introduced that automatically have the potential to return in the future. We have already seen several callbacks in the early episodes of American Horror Story: Roanoke, and co-creator Ryan Murphy has stated we're going to get a lot of familiar faces returning this year, perhaps tied to that giant twist that's coming.
It's impossible to list every single American Horror Story character we'd want to see again, since there are only so many episodes in a season for them to appear in. That said, here are 10 that definitely need to pop back in to bring more havoc and dark hilarity to American Horror Story: Roanoke.
Dr. Arthur Arden - Asylum
Well over three years have passed since the finale for American Horror Story: Asylum, and somehow no TV show has offered up a more successful example of a mutant-creating Nazi mad scientist than James Cromwell's Dr. Arthur Arden/Hans Gruper. I mean, are they even trying?!? In any case, while the reappearance of Gruper in American Horror Story: Freak Show was fun and gave Elsa some backstory, I want to see Cromwell back for a more substantial cameo where he gets to unleash a long string of gross quotables that more than likely would revolve around female anatomy. I don't know how Nazis fit in with Roanoke settlers, but figuring that out would be child's play for AHS.
Vivien Harmon - Murder House
Connie Britton is an actress that should appear on just about every show in primetime, but that general wish is specifically relevant when it comes to American Horror Story. Britton played matriarch Vivien Harmon in Season 1, adding class to the sensationally macabre series from the word go, despite being married to a total dunderhead and carrying a demon spawn in her womb. Given Roanoke's relatively normal main characters, someone like Vivien wouldn't feel out of place, and Connie Britton's appearance in The People v. O.J. Simpson proves she and Ryan Murphy are still buddies. Let's make it happen, and lets get Morris Chestnut's Luke in there while we're at it.
Misty Day - Coven
Lily Rabe's Misty Day was one of the few characters within the confines of American Horror Story's narratives that actually felt like a truly good person (or witch, as it were), and her story was all the more tragic for it. Initially burned to death, Misty kept her chin up and smiled through the awfulness around her, using her witchy powers for good instead of evil and greed. While her Hell-vanquished fate probably can't be reversed, maybe the show could catch up with her at an earlier time, and if it meant we could get another appearance from Stevie Nicks, then we're all the better for it. Maybe we'll find out that the "real" Shelby Miller is a descendant of Misty's. That would rock.
Liz Taylor - Hotel
Denis O'Hare is possibly my favorite overall element of American Horror Story, since his roles completely change from one season to the next, and his performances are just spot-on no matter the circumstances. (Mostly mute servant? He nailed it.) The apex of O'Hare's work came in American Horror Story: Hotel in the form of the transgender bartender and front desk clerk Liz Taylor, whose surly attitude sits atop a complicated and sympathy-earning personality that doesn't show up on this show that often. I seriously doubt Liz Taylor would be hanging out with the locals causing hell in American Horror Story: Roanoke, but she's fabulous enough to make it work in any environment. Because seriously, we need all the Denis O'Hare we can get.
Sister Jude Martin - Asylum
For my money - which I guess is a small portion of my satellite bill - Sister Jude Martin was the best of the four characters that Jessica Lange portrayed on American Horror Story. (And one in which she apparently got quite the eyeful.) Sister Jude has all of the power and confidence combined with a twisted backstory, and while her nightclub singer past didn't belt out David Bowie, we were gifted that epic "Name Game" sequence. And yeah, I know that Jessica Lange isn't interested in returning to American Horror Story, but a brief role reprisal might sound just enticing enough if Ryan Murphy asks super sweetly.
Chad Warwick - Murder House
Relationships don't get much more complicated than that of Murder House's Chad (Zachary Quinto) and Patrick (Teddy Sears), but Chad still tried to keep a smile going. (Beneath a zipper.) Problems and squabbles in life eventually became problems and squabbles in death after they were murdered by a ghost wearing the very S&M suit bought to spice things up. Quinto gave it his all, too, and I think that Chad deserves to return to American Horror Story for a moment that offers him some happiness, either with a pre-Patrick flashback or a present-day bit of Ghost Chad and his presumed ghost children.
Papa Legba - Coven
The Wire and Fringe star Lance Riddick is an actor whose roles often make him authoritative and straight-laced, so it was pretty unbelievable when he joined American Horror Story: Coven as the ancient voodoo spirit Papa Legba. This spooky mofo is not only responsible for sending people to highly personal and torturous versions of Hell, but he's also one who takes infant sacrifices as payment for granting his powers. But hey, he's also the god of travel, which means he could make an appearance on the East Coast, especially if it's revealed that "Croatoan" is actually a mixture of voodoo and Native American terms. Sounds good, right?
Ramona Royale - Hotel
Angela Bassett is currently getting her world twisted all around as Lee on American Horror Story: Roanoke, but there isn't a TV show out there that couldn't use a dose of the theatrical from Blaxploitation star Ramona Royale. Ramona's role in Hotel was good, sure, but I NEED more of those 1970s days when she was in her prime. Admittedly, Roanoke doesn't offer the easiest throughline for that story, but maybe Shelby and Matt could find some VHS tapes in the basement next to whatever other videos Dr. Elias Cunningham left lying around, and one of those tapes is a Ramona Royale flick, and then they show the whole movie, and someone brings me popcorn.
Leigh Emerson - Asylum
Ho-ho-ho, motherfuckers. Not a character that stuck around for a long time, Ian McShane's Leigh Emerson still left a gigantic impact on the characters of American Horror Story: Asylum. A murderer with a tragic mental tie to the Christmas season, Emerson added his psycho Santa madness to two episodes, in which he got to cane Jessica Lange's Sister Jude and nail Joe Fiennes' Monsignor Howard to a cross. This guy makes memories everywhere he goes, and I think we're due for another yuletide episode in which Emerson gets to return in some form. But not as the Easter Bunny. Alternately, just get Ian McShane back in another role. Any role.
Chester Creb - Freak Show
American Horror Story rarely makes me question the mechanics of reality, but that definitely happened when Neil Patrick Harris made his anticipated debut on American Horror Story: Freak Show as the magician/ventriloquist/murderer Chester Creb. This dude was a WWII vet whose battlefield injury caused him to have hallucinations that his ventriloquist dummy Marjorie was alive and wanted him to kill people, not to mention being totally into watching him have sex with other women. (Or at least one other woman with two heads.) I didn't even like Chester that much, because he was such a weirdo, but I just want to see him come back for Roanoke to see how in the hell the American Horror Story: Roanoke writers could top what we've already seen.
Are there any American Horror Story characters that you are desperate to see return for Roanoke? Let us know in the comments!
Nick is a Cajun Country native, and is often asked why he doesn't sound like that's the case. His love for his wife and daughters is almost equaled by his love of gasp-for-breath laughter and gasp-for-breath horror. A lifetime spent in the vicinity of a television screen led to his current dream job, as well as his knowledge of too many TV themes and ad jingles.
Your Daily Blend of Entertainment News
Thank you for signing up to CinemaBlend. You will receive a verification email shortly.
There was a problem. Please refresh the page and try again.