When The Outlander Books Will End And How It Could Affect The Show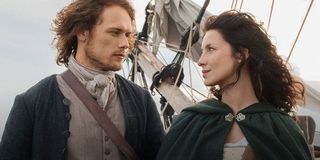 There's been a flurry of popular novels and series that have been turned into TV shows in recent years. One of these is Starz's popular adaptation of Outlander, a set of novels written by Diana Gabaldon. Over the weekend, the prominent writer popped up at the EW PopFest, revealing when her book series is ending. According to Gabaldon, she's envisioning being done with Outlander after Book 10. While speaking to a fan who asked when she would finally explain that scene where Jamie appeared at Claire's window in Book 1, Diana Gabaldon said:
So, what does this mean for the Starz TV series? If the show continues to be popular, quite a lot, in fact. So far, Outlander's schedule has allowed it to create seasons based on one book apiece. Therefore, Season 1 was based on Gabaldon's Outlander, Season 2 was based on Dragonfly in Amber and Season 3 is expected to be based on the third novel in the series Voyager. If the trend continues and Diana Gabaldon's ideas about her books hold up, we should be looking at exactly 10 seasons of Outlander before the story runs out.
Of course, there's always the chance the show pulls a Twilight or Hunger Games and stretches a book or two to make a few additional seasons of the series down the line. It's equally possible that Outlander will eventually be less stringent than it currently has been with the one book plot per season rule. After all, Game of Thrones eventually shook things up, flipping plots from a couple of different books around to streamline the story. While changes have been made between Gabaldon's books and the TV shows, so far the overarching plots in the books have not strayed the course at all.
If you are a fan of Diana Gabaldon's books along with the Starz TV series, you may already know that Gabaldon has currently published eight books in the series, with the most recent title being the 2014 novel Written in My Own Heart's Blood. Book 9, Go Tell the Bees That I Am Gone, is currently in the works, and if what Diana Gabaldon was saying at EW PopFest holds true, the following Book 10 will be the one that finally wraps up Jamie and Claire's epic love story for fans.
Diana Gabaldon's comments at the indicate that she's thought a lot about the final book in the series and that we'll finally learn the truth about that window scene for good. Of course, 10 seasons is a long time for a series to be on the air. Let's just hope that fans stick with the storyline for long enough that we get to Book 10 on the series. For now, Outlander has already been renewed through Season 4, although Season 3 hasn't even premiered, yet. You can find out what we know about the upcoming season here.
Your Daily Blend of Entertainment News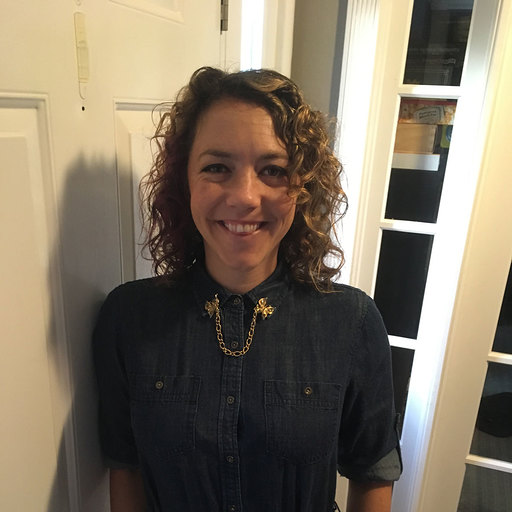 Reality TV fan with a pinch of Disney fairy dust thrown in. Theme park junkie. If you've created a rom-com I've probably watched it.