7 Shows You May Not Have Heard Of That You Need To Binge Immediately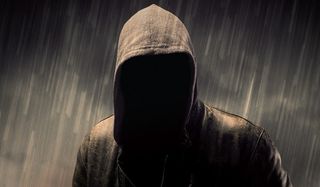 The 2016 fall TV season is in the final stretches leading up to the oh-so-dreaded midseason hiatus, when most scripted shows take a breather and our televisions turn into conduits for repeats, holiday specials, sports and award shows. Not that those things mentioned are terrible in and of themselves, but the medium is less about imaginative escapism during that period, and people like me need to live vicariously through fictional characters, especially when more family is around.
And so I present to you lovely readers a selection of small screen series that probably aren't all on your radar, but they absolutely should be. (Admittedly, not everyone is going to like everything on here, but trying is like winning, in a way.) So as you start finding yourself with larger gaps of free evening time, you could do something that doesn't require marking off each of the shows on this list on your way to earning your TV Completist badge. Or you could just sit back and think about doing all those other things tomorrow.
The Path
As the TV follow-up to their respective critical darling series, Breaking Bad's Aaron Paul, Hannibal's Hugh Dancy and True Detective's Michelle Monaghan all joined The Path, the second marquee drama series produced by the streaming service Hulu. So that should tell you something, right? Many people only use Hulu to catch up on primetime shows, but The Path's twisting and emotionally jarring story of a cult-ish communal following stands up to the best that any networks or other streaming services have to offer. It holds the concept of faith up to a dark light, and you'll constantly be guessing at where these morally complex characters are headed next. Season 2 is coming next year, and you will definitely want to climb The Ladder to watch it as soon as it debuts.
*Where to Watch: *All episodes are currently available on Hulu.
Channel Zero: Candle Cove
Channel Zero. Candle Cove. Creepypastas. If some or all of those words cause confusion, gear up for nightmares. Creepypastas are basically horror stories made popular through online sharing, and Kris Straub's self-published Candle Cove was adapted and expanded for Season 1 of Syfy's new series Channel Zero. It's best knowing as little as possible for full chill-inducing effect, but...Parks and Recreation vet Paul Schneider plays a child psychologist who is drawn back to his hometown, where an old school children's TV show is connected to a series of murders. Everything here, from the intertwining mysteries to the tease-a-minute pacing to the Sid & Marty Krofft-esque aesthetic, incites a level of unease that carries on from the opening seconds to the closing ones. It's even more disturbing if you have kids...and a guy in your backyard wearing a skeleton costume.
Where to Watch: Episodes of Channel Zero: Candle Cove are available for streaming on Syfy's website and other app-ready platforms like mobile devices, Roku, etc.
Fleabag
With its pilot season concept still going strong as a complement to its imports and straight-to-series deals, Amazon has built up a pretty stellar library of TV exclusives and originals, and everyone here in the U.S. can thank the company/service for bringing over the British comedy Fleabag. Created by Phoebe Waller-Bridge, who adapted it from her one-woman play, Fleabag follows the daily goings-on of Waller-Bridge's titular lead, a sex-driven and impulsive young woman whose recent past has turned her into a sullen and often hilarious shell of her former self. The show's journey is dark and emotionally complicated, and made all the better by clever pacing/editing and Fleabag's constant need to talk to the camera, usually during the most unlikely moments.
Where to Watch: All episodes of Fleabag's first season are available to stream on Amazon via a Prime subscription, though you can watch the first episode without one. Do it.
A Very Secret Service
A Very Secret Service, or Au service de la France as its called in its home country of France, is a delightfully absurd and off-kilter approach to the spy drama, as created by Claire Lemaréchal, Jean-André Yerles and Jean-François Halin. (The latter was a screenwriter for the popular OSS 117 action spoof films, and there's a similar tone here.) The show follows André Merlaux (Gossip Girl's Hugo Becker) as he is summoned to train with the French Secret Services, where he meets an eclectic bunch of secret-keepers and co-workers who always have an eye on him. It tackles not only Cold War issues and relationships, but also the culture and social aspects of France as 1960 took hold, and it is brilliantly deadpanning the whole way through. Season 2 is coming in 2017.
Where to Watch: All episodes of A Very Special Service Season 1 are available to stream on Netflix.
Adam Ruins Everything
Even though we don't have fact-pushing TV shows like Mythbusters or Penn & Teller: Bullshit around anymore to debunk widespread misinformation, there is thankfully truTV's Adam Ruins Everything. Hosted by comedian Adam Conover, and adapted from the CollegeHumor web series of the same name, Adam Ruins Everything puts its critical-thinking crosshairs on all aspects of life - such as cars, sex, voting, Hollywood, football, immigration, etc. - and puts to a fast-paced rest a laundry list of misguided beliefs, old wives' tales and lots of easily refutable things you see being shared on social media on a daily basis. If there's any show on this list that will make you smarter after you watch it, it's Adam Ruins Everything.
Where to Watch: Adam Ruins Everything is currently airing on Tuesday nights on truTV. The network's website currently only has the recently hour-long Election Special available to stream. Episodes are available for digital purchase on Amazon and iTunes.
Insecure
YouTube sensation Issa Rae has been a part of many minority-created projects in recent years that have garnered millions of views, and her series The Misadventures of Awkward Black girl was expanded and adapted for HBO by Rae and former Comedy Central host Larry Wilmore to become Insecure. A hilarious, insightful and most definitely cringe-inducing look at the life of contemporary black women through the eyes of the self-motivated justice-seeking Issa (Rae) and her more successful and system-bucking friend Molly (Yvonne Orji). It's awful that a show about two black women living normal lives is such a rarity on TV, but Insecure is indeed a much-needed oasis, and we're all the better for Issa Rae's mirror raps.
Where to Watch: Currently still in the midst of its first season, Insecure can be found every Sunday night on HBO, and its past episodes are streaming on HBO Go and HBO Now.
Invisible
This, by far, is the most unique offering in the list, as Invisible is an episodic thriller utilizing the "virtual reality" headsets (like Google Cardboard/Daydream) for a wild 360-degree story like few others out there. Boasting Edge of Tomorrow director Doug Liman and Dallas Buyers Club screenwriter Melisa Wallack, Invisible tells the story of a Manhattan family whose legacy is tied to their supernatural abilities, with invisibility predictably making its way in there. Horror has been the go-to genre for VR short fiction recently, but Liman and Wallack expand on that for a similarly intense but more unpredictable experience. Early VR highlight: watching a (tastefully animated) fetus grow while "inside" a pregnant woman's stomach. That doesn't happen on other shows.
Where to Watch: Episodes of Invisible are released through the Jaunt VR app on mobile devices.
What other lesser-known shows do you think people should be watching? Let us know in the comments and hit up our fall TV schedule and our midseason premiere schedule to see what else is heading your way.
Your Daily Blend of Entertainment News
Assistant Managing Editor
Nick is a Cajun Country native, and is often asked why he doesn't sound like that's the case. His love for his wife and daughters is almost equaled by his love of gasp-for-breath laughter and gasp-for-breath horror. A lifetime spent in the vicinity of a television screen led to his current dream job, as well as his knowledge of too many TV themes and ad jingles.